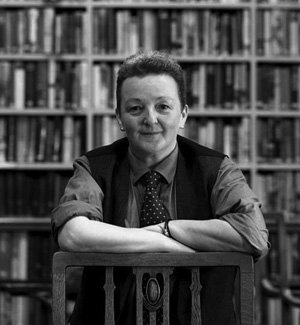 We're pleased to announce that Dr Jacky Collins – AKA Dr Noir – is teaming up with Crime Fiction Lover to bring her video interviews with top crime authors to our website.
Jacky is well-known and well-respected in the genre, as an academic and as the organiser of the Newcastle Noir crime writing festival. With the COVID lockdown forcing Newcastle Noir 2020 to go online, Jacky has followed up the event by continuing to post video interviews with leading authors on the Newcastle Noir YouTube channel. The series is called The Doctor Will See You Now… and soon we will begin hosting these interviews here on Crime Fiction Lover.
In the last year, Jackie has interrogated some of our favourite authors including Sarah Hilary, Matt Wesolowski, William Shaw, Quentin Bates, Rod Reynolds, Michael Ridpath and Robert Craven. There are many more, and others are on the way.
In addition to establishing the Newcastle Noir festival, Jacky is a former senior lecturer in literature, film, television and Spanish language and culture at Northumbria University. She co-hosts the Crime Fiction Addiction show on Spice FM, and works freelance with publishers, authors and publicists on a variety of crime fiction events large and small. Her specialist areas in the genre include Icelandic and Spanish crime fiction.
Watch this space – soon we'll be posting editions of The Doctor Will See You Now right here on the site.