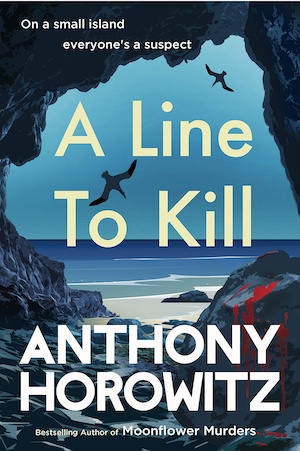 English author Anthony Horowitz is writing some of the most innovative and inspiring crime fiction out there. Books like The Magpie Murders and The Word is Murder, in which a proxy of Anthony himself has a role to play, have left us dazzled with our jaws dragging on the floor. It seems there's no clever writing twist the Bath-based genius won't try and on 19 August his latest novel – A Line to Kill – will hit the shelves.
In the run-up to its release, we decided to ask Anthony which crime novels he finds most inspiring. Below he talks us through six incredible crime novels – classics all worth reading, and all of which have influenced his novels and television scriptwriting. His picks include some of our favourites, including modern Japanese and American crime fiction.
And Then There Were None by Agatha Christie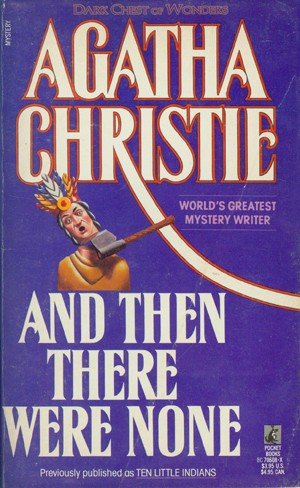 Is there a single crime novelist who hasn't been influenced by this masterpiece, first published in 1939? Trapping all your characters on an island is one thing, but dispatching them to the tune of an old nursery rhyme and managing to end up with everyone dead and (for the police) no solution, is nothing short of genius and all my life I've searched for a better way to do it. There isn't one. I think it's the most macabre of Christie's novels and perhaps the best written. Once again she demonstrates that when it comes to crime fiction she's not just the queen but the master engineer.
Buy now on Amazon
A Study in Scarlet by Sir Arthur Conan Doyle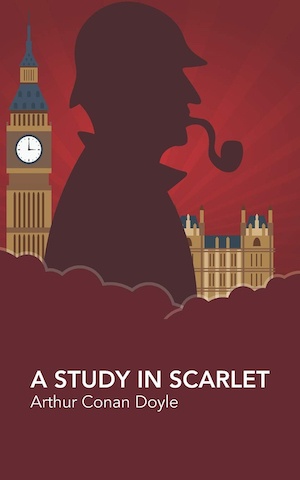 I'm worried that my choices may seem obvious but if I didn't acknowledge my debt to Conan Doyle, I'd be lying. Sherlock Holmes is the reason why I decided to write crime fiction and even if this novella is flawed in some ways – Holmes disappears for nearly all of the second half – it still introduces the greatest character (or, with Dr Watson) characters, in crime fiction and changes the entire way crime fiction is written. Strange to think that in the first draft, they're Sherrinford Holmes and Dr Ormond Sacker! And the book was called The Tangled Skein!
Buy now on Amazon
The Deadly Percheron by John Franklin Bardin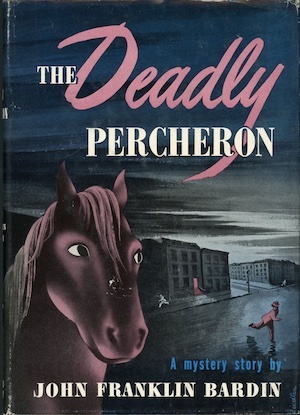 A percheron is a small horse. This bizarre 1947 crime novel, which reads like a nightmare or a hallucination, begins with a patient, Jacob Blunt, visiting a psychiatrist. He is, he explains, being employed by a group of leprechauns who pay him to wear different flowers in his hair or to give his small change away. The psychiatrist meets the leprachauns who do actually exist. That's the first twist. The second is that Blunt is told to deliver a small horse to a movie star who is subsequently murdered. And that's just the start! All my life I've wanted to adapt this wonderful book for TV. At the end, it all makes sense.
Buy now on Amazon
The Devotion of Suspect X by Keigo Higashino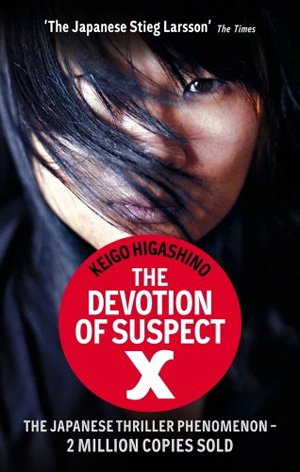 As far as I'm concerned, nobody is writing more ingenious and original crime stories than the Japanese and if you haven't discovered them, this multi-award-winning novel from 2005 is as good a place as any to begin. It's a sort of duel of wits between a detective and maths teacher who happens to live next door to a woman who murders her husband. The teacher, it turns out, is in love with his neighbour and also has a connection with the detective. Like a puppet master, he manipulates the crime scene, the suspects and the clues to derail the police investigation. It's brilliantly done and I love the fact that you're not wondering who did it. The question is – will they get away with it?
Buy now on Amazon
The Godfather by Mario Puzo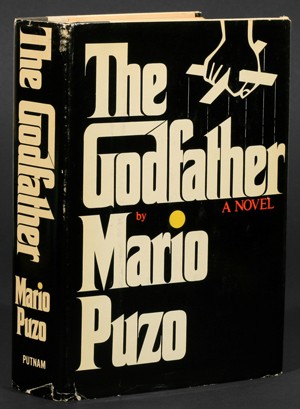 Of course everyone knows the 1972 and 1974 films by Francis Ford Coppola – they're on almost every critic's "best films ever" list and won multiple Oscars. But I've always loved the 1969 book too – for its scope, its violence and its superb cast of brilliantly drawn characters: it's a dazzling example of the way crime can be grand and even operatic. Nearly all the best bits in the film, including the opening, Sonny's death and the horse's head in the bed were created by Puzo and I've read the book many times throughout my life, always with fresh pleasure. I didn't read the sequels though; I was afraid they couldn't be as good.
Buy now on Amazon
The Force by Don Winslow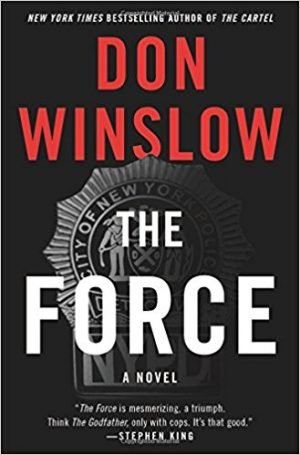 I discovered Don Winslow during lockdown and for me he's probably my favourite living crime writer and, in some ways the heir to Puzo. This 2017 novel tells the story of a Staten Island Irish cop called Denny Malone. He's the narrator of the book and a decent man, loyal to his friends, good at his job, decorated. But following a huge heroin bust, Denny is drawn step by inevitable step into corruption and murder and his journey is utterly compelling because you know there's no escape. Winslow knows New York cops inside out. He also has an understanding of Shakespearean tragedy. With every one of his books, he shows just how far the crime genre can go.
Buy now on Amazon
Watch for A Line to Kill by Anthony Horowitz, on sale from 19 August 2021.