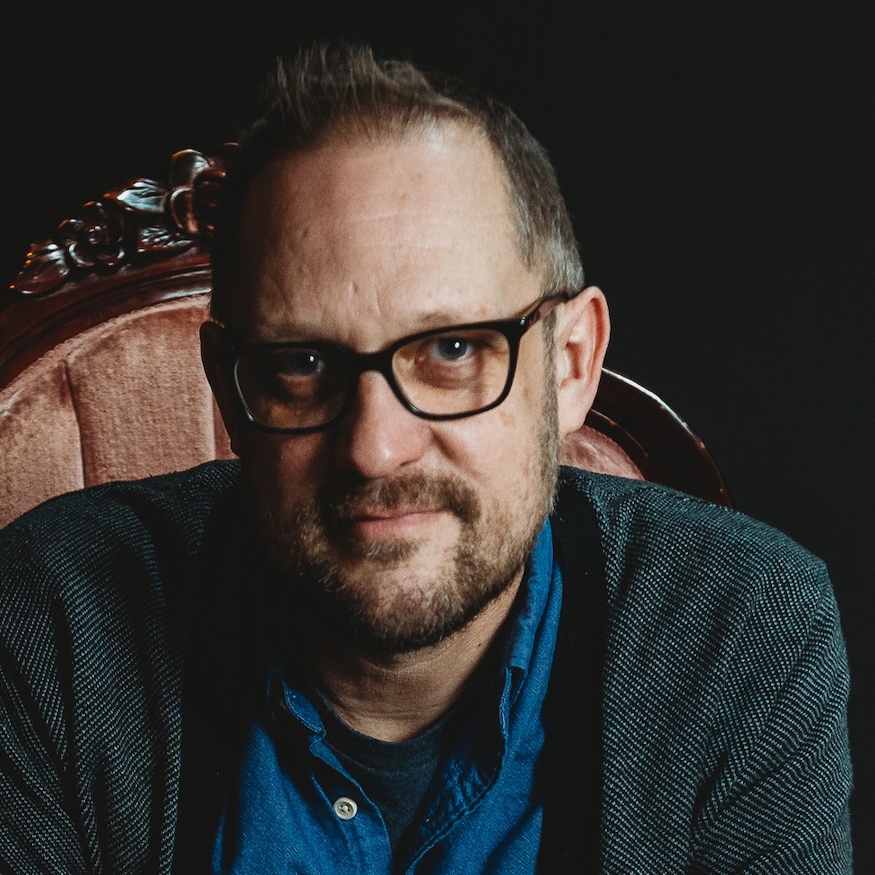 Former bookseller Peter Swanson is a crime writer who is mighty hard to tie down. He's a master of the standalone – and the only thing that his seven novels so far have in common is that they all manage to confound and wrong-foot the reader at every end and turn. The Kind Worth Killing, is a book that received a five-star review here on Crime Fiction Lover and went on to win the New England Society Book Award. Rules for Perfect Murders also earned a five-star review here at CFL, and appeared on our Recommended list last year.
Now Swanson is back with another twisty thriller, Every Vow You Break. Described as "…a hard-edged psychodrama involving a young bride desperate to hide a recent affair from her wealthy new husband," the book features Rachel, whose fairytale romance is about to turn into a horror story. Trust Peter Swanson to turn an apparent love story on its head! In our interview with the author, he reveals the inspiration for his book, and why creepy movie scores play a part in the creation of his tales…
What do you think crime fiction lovers will love about Every Vow You Break?
Hopefully they will find it surprising. While it begins as a creepy stalker novel — spurned lover of bride follows her on her honeymoon — it veers in unpredictable directions.
What inspired you to write this book?
I love the idea of a single mistake made by an ordinary person snowballing into a terrifying situation. That is the world that Abigail Baskin has found herself in after having a one-night stand on her bachelorette weekend.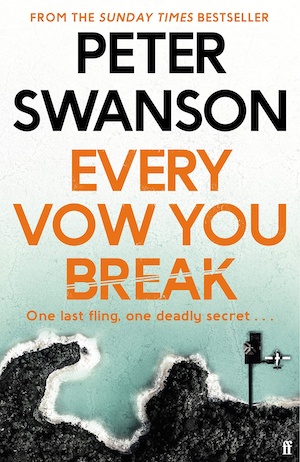 What made you decide to write crime fiction in the first place?
It was never a decision, exactly. I've loved crime fiction since I was very young, and when I decided to try my hand at a novel it was a very natural choice. All of my ideas have murders in them.
Your books are all very different – could you ever seen yourself committing to writing a series?
I would have to fall in love with a protagonist, and I think that might happen at some point. But for right now I do enjoy creating new characters and new worlds for every book.
How do you get into writing mode? Do you need to work in a particular place? Loud music or perfect peace? Perfectly plotted or go with the flow?
I write in my office, on a couch. I listen to movie scores — usually dark movie scores from dark films — and I just go with the flow, letting the characters take over and move the plot along.
Are you a crime fiction lover? If so, whose work do you enjoy?
There are so many, but my favorites are Agatha Christie, Ruth Rendell, John D. MacDonald, Patricia Highsmith, and Anthony Horowitz.
What's next for you?
I'm writing a book that is very much a modern update of Agatha Christie's And Then There Were None.
Look out for a review of Every Vow You Break, coming soon to Crime Fiction Lover.