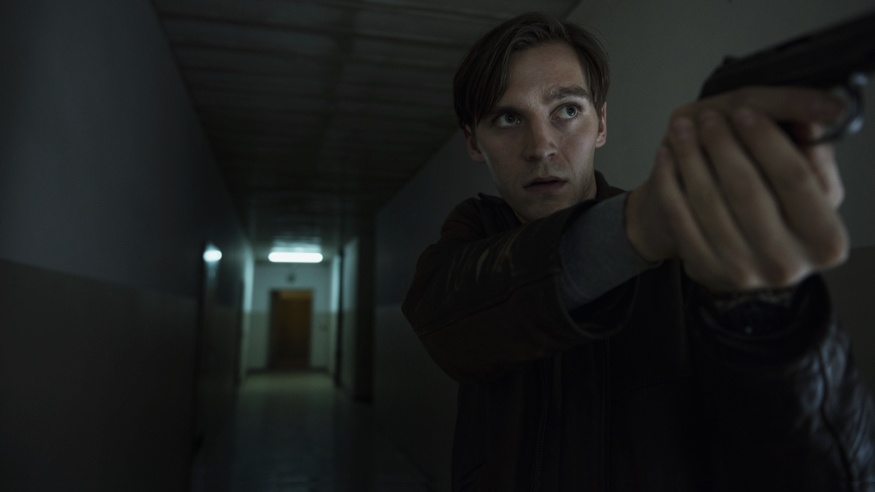 After Deutschland 83 and Deutschland 86, we'll go behind the Berlin Wall one last time as the third and final season – you guessed it, Deutschland 89 – arrives on More4 and the Channel 4 video-on-demand service Walter Presents. The show will air weekly in the UK starting at 9pm on Friday 5 March, with the box set ready to stream following the broadcast of the first episode.
The date is 8 November 1989 and everything Martin Rauch (Jonas Nay) and his HVA colleagues believe in is about to come to an end. Even leading politicians within the East German regime are changing their tune as pressure grows and protest spreads in the population. What do people want? Well, they want to be able to cross the border into West Germany to be reunited with their families and go shopping for blue jeans. Rumours of legislation that will allow them to do just that have the HVA brass jumpy, so they strong-arm their best and most unpredictable asset, Martin 'Kolibri' Rauch, into a job. He must intercept the politician proposing the new bill and assassinate him.
Normally, Martin wouldn't be keen on this type of assignment. His new cover as head of a computer company called Robotron suits him fine and he's living with his son Max in East Berlin. The trouble is, Max's mother Annett is now stationed in Moscow – a promotion to the heart of the Soviet empire, thanks to her ultra hardline devotion to communism. When the HVA – East Germany's foreign intelligence service – want to activate Martin, all they need to do is threaten to send Max to his mother in Russia.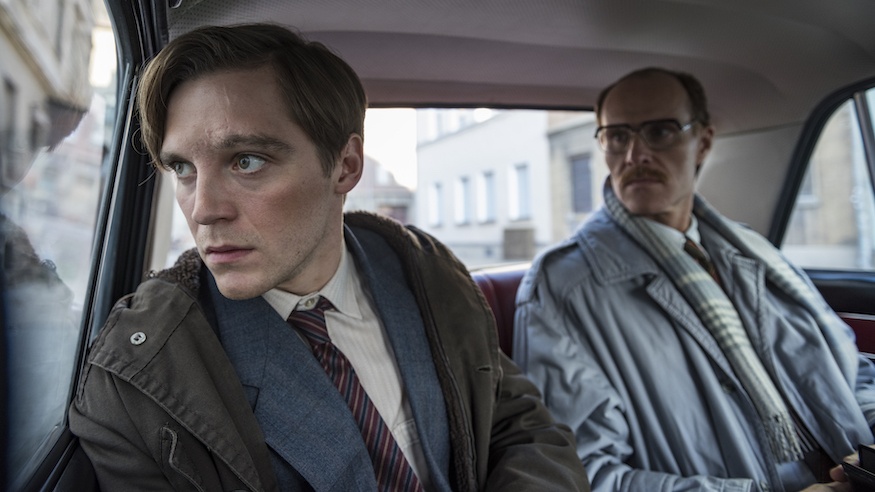 In an excitingly disorientating first episode, the new legislation goes through and the barrier between East and West Berlin falls. Immediately, espionage agencies on both sides of the Iron Curtain start treadmilling. They just can't sit still long enough to see what will happen. In the East, some want to escape, while others hope to preserve East Germany's dignity by causing havoc in the West. During the series, plots will be hatched to destabilise Deutsch Bank, fearing it will take over East Germany's banking assets. That's just the start – watch for a plan to assassinate leading Western political figures. Gold and guns will be crossing borders in suitcases; bodies will pile up.
On the other side, the CIA and West German intelligence want to flip the most useful East German agents. Chief among them is Kolibri, who made close acquaintances with West German agent Brigitte Winkelmann (Lavinia Wilson) during Deutschland 86. But some of the CIA agents aren't quite so friendly, and the KGB are concerned about all the fresh activity going on in Germany. With each episode, there are new angles as characters from the past two series crop up in situations across Germany, and Europe. It's like le Carré on steroids, with a late 80s sound track setting the mood as capitalism and communism collide.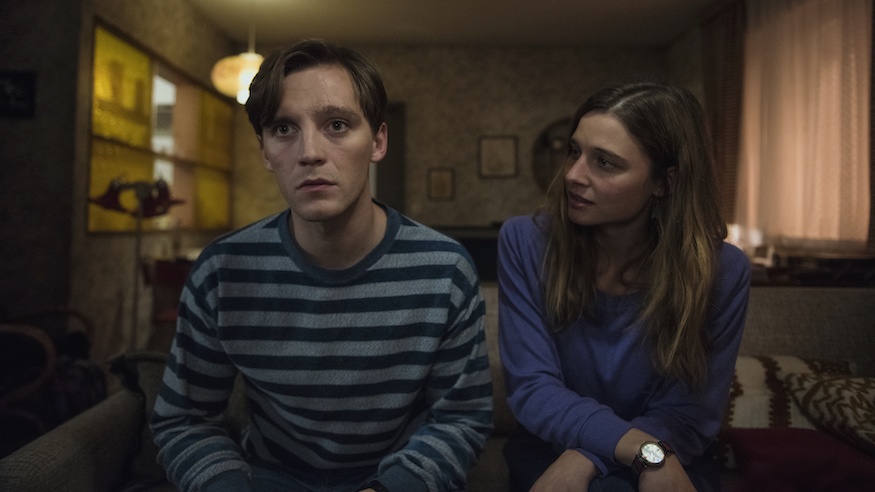 For those interested in history, Deutschland 89 is a fascinating dramatisation of events, which is brought down to a personal level by the various agents involved and their agendas. Their country is reshaping its identity for the fourth time since World War I, and they have to reinvent themselves too. Or not, as the case may be.
But the programme has further layers. It has always been something of a family drama as well. Martin's mother is a secret dissident; his former partner is the hardliner Annett; his father (though he doesn't know it) is the top HVA agent Walter Schweppenstette (Sylvester Groth); and his aunt is the borderline psychopath Stasi agent Lenora Rauch (Maria Schrader). Plus, in amongst all this there is a love interest as Martin falls for Max's teacher.
4-3-2-1 Earth below us, drifting falling… Never has the show's theme song, Major Tom by Peter Schilling, been more appropriate as the ground shifts beneath the feet of our favourite German spies.
Deutschland 89 first aired in Germany in September 2020. It consists of eight 60-minute episodes with English subtitles. It has already aired in the US on Sundance.
For more on Deutschland 86, click here.