The new year hasn't had the best of starts, but as COVID lockdowns are strengthened in many countries do not despair because plenty of fine crime reading will be available to you in the coming weeks. This week, our new books report starts off with something HOT – The Burning Girls by CJ Tudor is a creepy psychological crime novel with tentacles stretching into the deep past. We've also got the latest crime fiction from Australia, a debut involving nefarious clergy, a very nutty looking book with Sherlock Holmes featuring, plus a new killer caper from British pulp author Nigel Bird.
Read on and incinerate your COVID blues with some burning hot crime fiction.
The Burning Girls by CJ Tudor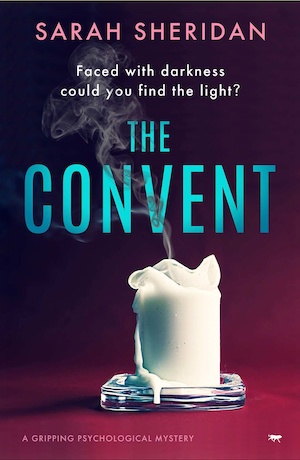 So many crime books feature characters haunted by their pasts, but CJ Tudor's latest, The Burning Girls, takes that a step further – and it's out on 21 January. Welcome to Chapel Croft, a place imbued in history… and blood. 500 years ago, eight martyrs were burnt to death there; 30 years ago, two teenagers vanished without trace; two months ago, the vicar killed himself. Now new vicar the Rev Jack Brooks and his daughter Flo have arrived to take his place. It's a chance for a new start for them – but first, they must deal with old ghosts in a community where the past isn't easily forgotten.
Pre-order now on Amazon
The Survivors by Jane Harper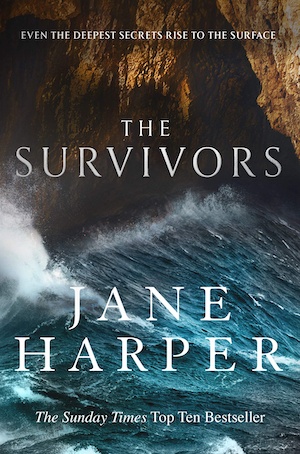 We're heading to the Tasmanian Coast for Jane Harper's eagerly anticipated new standalone, The Survivors, which finally arrives in print on 21 January. Families, and the complex ties that bind them together – and can tear them apart – are at the heart of this novel. When Kieran Elliott was a teenager, something happened which has shadowed him ever since. Now his parents need him, and Kieran and his young family must return to his old home town – and what happened back then is about to loom large once more. As Kieran and his parents try to build bridges, a body is discovered on the beach and long-held secrets threaten to emerge. The book is already available on Kindle.
Buy now on Amazon
The Convent by Sarah Sheridan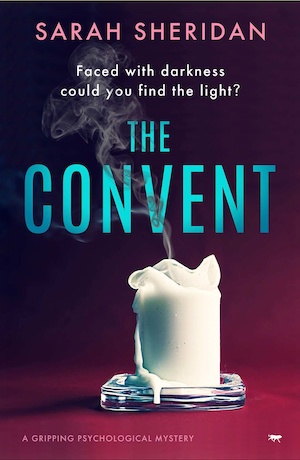 New crime author Sarah Sheridan wrote a PhD about the marginalisation of the biological children of Roman Catholic clergy, and her findings were the not-so-divine inspiration behind The Convent. Sister Veronica is a nun in a London convent that runs the youth hostel next door. When she visits the hostel to do some baking for the residents, she finds the body of the housekeeper, Jamie, with his skull caved in. A bishop, cardinal and priest insist that rather than calling the police, God's law will be applied and they send her away. However, Sister Veronica has secrets of her own and starts looking into the case, discovering that Jamie was the child of a priest, trying to find his father. Is she willing to risk everything to get justice for Jamie? Find out on 21 January.
The Strange Case of Eliza Doolittle by Timothy Miller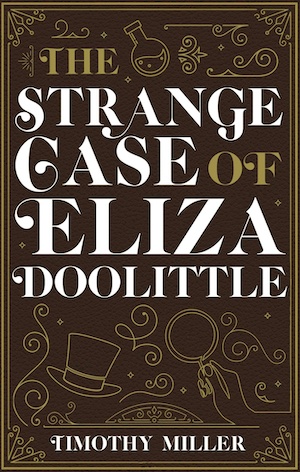 Lawks almighty guvnor – here's a fusion novel, and no mistake! Timothy Miller has taken the characters from George Bernard Shaw's Pygmalion and added Sherlock Holmes and Dr Watson into the mix for a tale with a most unusual premise. Former Covent Garden flower girl Eliza has been transformed by Professor Henry Higgins. Or has she? Is the new, refined Eliza a different person altogether? Holmes poses as a student in the hope of finding out – but what he uncovers is even more disturbing than he first thought… The Strange Case of Eliza Doolittle is out on 7 January and all I want is a room somewhere to read it.
Buy now on Amazon
My Funny Valentine by Nigel Bird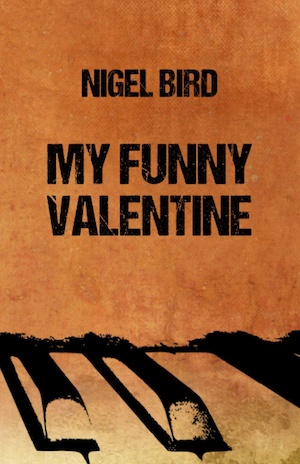 In the second of Nigel Bird's darkly humorous Rat Pack books, published by Down & Out, a killer is coming out of retirement. Double Dutch hasn't committed murder in almost 20 years but Valentine's Day is coming and he feels that it's time to play cupid. When his victim is found, DI Wilson and his police colleagues must hunt down a killer they thought had disappeared years ago. My Funny Valentine follows British author Nigel Bird's 2019 release Let it Snow and is out now.
Buy now on Amazon