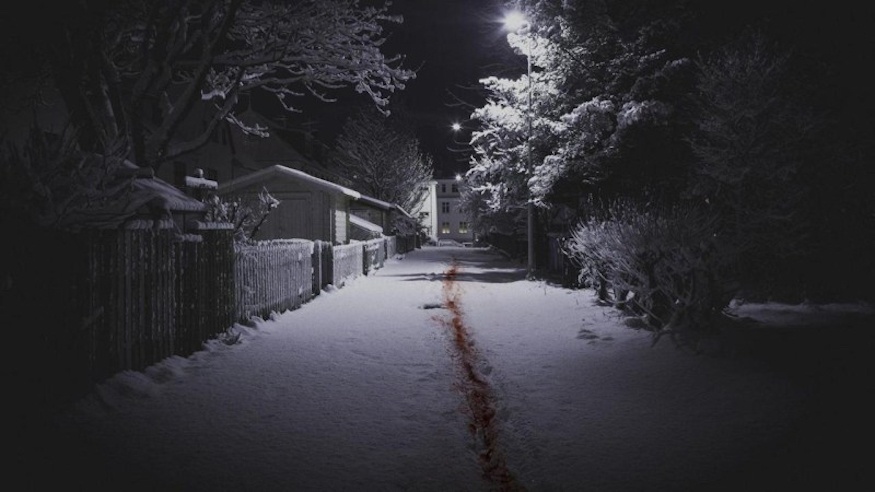 On Saturday 21 November at 9pm, Crime Fiction Lovers in the UK will be able to tune in to BBC Four to watch The Valhalla Murders – the most talked about Icelandic TV show since Trapped.
The setting is dark and snowy, and things get underway in this police procedural with – you guessed it – a murder. A man called Thor Ingimarsson has been stabbed to death at Reykjavik Harbour, and police detective Kata, played by Nína Dögg Filippusdóttir, is assigned to the case. What's curious about the murder is that the man has been stabbed in the eyes.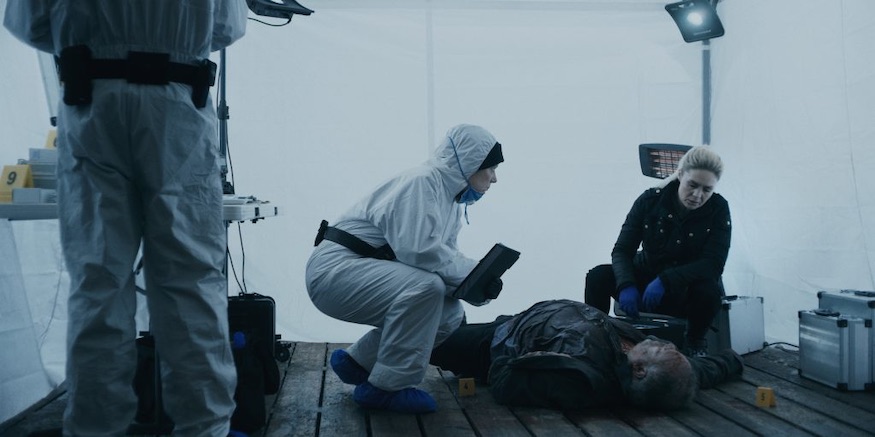 At first the police suspect Thor's girlfriend, Íris, but soon another man turns up dead and he has been stabbed in the eyes too. It looks like Iceland has its first serial killer, but just as her case is getting underway things become complicated for Kata. The higher-ups decide that outside help is needed to solve the murders, and they turn to Arnar Böðvarsson (Bjorn Thors), an Icelander who now lives in Oslo.
He joins Kata, and although she has been undermined by her superiors, they have to work together to solve the case. And it's a tricky one. More bodies are turning up, and photographs of some of the people involved point to an institution for troubled boys in Borgarnes, a coastal town about 50km north of Reykjavik.
The home was called Valhalla, after the hall where Viking warriors would feast in eternity, following their deaths, according to Norse mythology. Apparently, the institution depicted in The Valhalla Murders is based on a real boys' home where abuse took place in 1940s Iceland.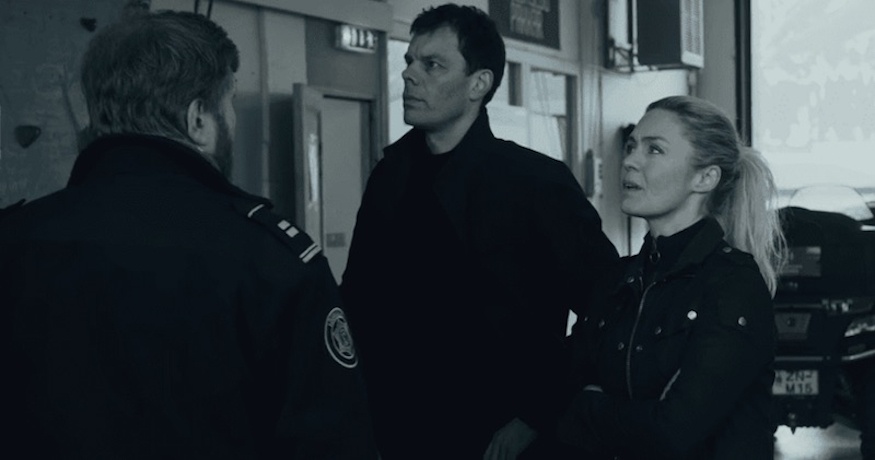 Could it be that, years ago, dreadful things happened in this sordid earthly Valhalla, things which turned a vulnerable young child into a killer? Or is the culprit someone who is trying to cover up what happened there in the past? Whatever the case, the killer seems to be slipping through the hands of the police – and each time they lose their grip, another victim turns up murdered in the same brutal way.
First aired in Iceland from 26 December last year, the show is already available to Netflix subscribers in various countries, but is now making its debut in the UK. It's eight episodes long, and was originally entitled Brot in Iceland.
For more Icelandic TV, check out Trapped and Case. Or, discover six top Icelandic crime writers here.