On the Radar — It's pretty exciting when an author like Don Winslow drops you a line. We received a letter from the author last week telling us about how he's doing the literary equivalent of changing his event. Known for his marathon crime stories set down on the US-Mexico border, he has decided to become a middle-distance runner and has written six novellas. Sounds like a great idea to us. We're going to start this week's column with Broken, and then look at four more new crime releases with stops in Oxford, South Australia, backwoods Pennsylvania and… yep… London.
Sign up for the CFL weekly newsletter here.
Broken by Don Winslow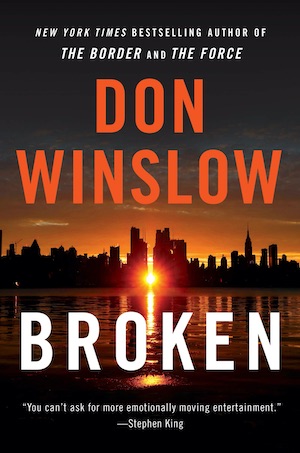 With page counts averaging well over 600 words, the books in Don Winslow's The Power of the Dog series might be good examples of 'the great American novel' but they also require quite a commitment on the part of the reader. Fear not – with Broken, the author presents a series of shorter works, all six of which are crime stories set in different locations around the United States. New Orleans, San Diego, Hawaii and, of course, there's one set down on the Mexican border. One or two characters from previous novels will pop up, and you'll meet some lowlifes and scumbags as well as valiant officers who hold back that tide of crime along the way. Watch for it on 7 April.
Pre-order now on Amazon
Magpie Lane by Lucy Atkins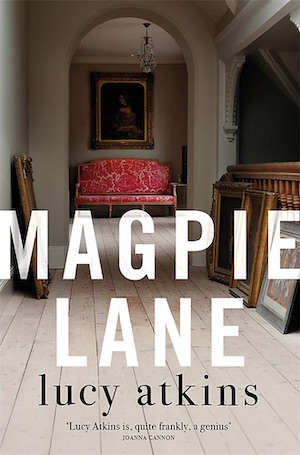 The dreaming spires of Oxford provide the backdrop for this psychological thriller that's out on 2 April as a hardback. When the eight-year-old daughter of a college master disappears in the middle of the night, the police turn their attention to her Scottish nanny, Dee. Her story is a compelling one, revealing the secrets of a dysfunctional family with poor, silent, lost little Felicity at its heart; a child haunted by ghosts and the death of her mother. But can Dee be relied upon to tell the whole truth? Should we be worried about her burgeoning friendship with the eccentric Linklater? And most important of all, why was Felicity silent? The book is out now for Kindle.
Buy now on Amazon
Bitter Wash Road by Garry Disher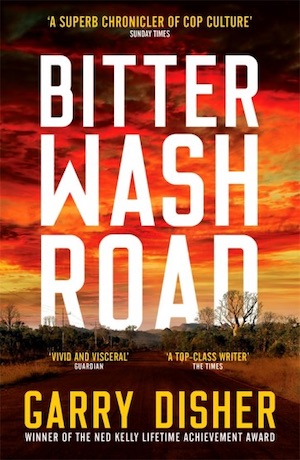 We've hit a rich vein of Aussie crime books in recent years – Jane Harper's The Dry and Chris Hammer's Scrublands are just two examples – and on 9 April a book that's already been a big hit at home finally reaches the UK. Former city detective Paul 'Hirsch' Hirschhausen finds himself demoted to constable and sent to a dead end bush town in South Australia after blowing the whistle on his colleagues. Hirsch is having a hard time of it. There's someone trying to set him up for a fall and he's handling more crime than one solo officer should have to deal with. Then a young girl is murdered and it's time for Hirsch to show his true mettle.
Pre-order now on Amazon
The Bramble and the Rose by Tom Bouman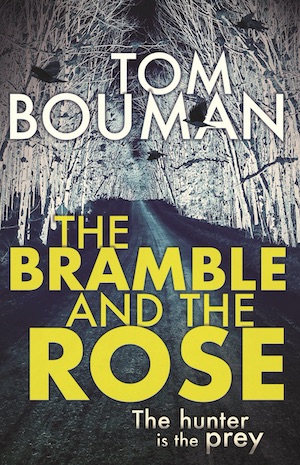 Henry Farrell is the only police officer in Wild Thyme, Pennsylvania and he likes it that way. He's had a tough past, in the military and widowed, but things are looking up here in his third outing. He's remarried and they're expecting, but the rural idyll is about to be torn apart when a man's body is found in the woods. The corpse has been savaged by a bear but there are signs that this was a very human beheading and as Farrell gets closer to hunting down who did it, he becomes the hunted. If you like wilderness crime fiction, this one's for you. It's out 31 March. See also Dry Bones in the Valley and Fateful Mornings.
Pre-order now on Amazon
When Angels Sleep by Mark Griffin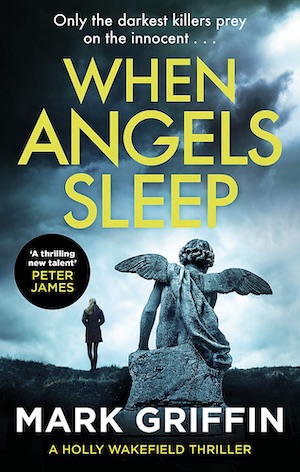 Holly Wakefield, criminal psychologist for the Met Police, is back in a new serial killer thriller, out 2 April, and she has her work cut out for her with this one. It's the height of winter when the body of a young boy is discovered in Epping Forest in a perfectly staged crime scene. The body is pristine, his head laid on a pillow and an angel pendant clenched in his hand. DI Bishop brings Holly on board and soon the pair are floundering as the body count rises. Can Holly get inside the head of a psychopath and stop him before he adds any more angels to his growing collection?
Pre-order now on Amazon
Catch last week's new books column here – more great ideas for your reading pile?