This has been quite an impressive year on the crime fiction front. There's clearly still a high demand for a safe outlet for all our frustration over worldwide social and political issues. This is evident in the topics many crime novels addressed this year, focusing on the immigrant crisis, for example, while World War II as backdrop also gained popularity.
Of the novels on my list only one isn't a translation or part of a series. I think it's safe to say I love getting acquainted with characters and their backstories, particularly if they're from countries with cold climates. (This might have something to do with the fact that I live in South Africa.) And since Nordic noir's popularity shows no sign of abating, I'll keep on reading them.
5 – Motive X by Stefan Ahnhem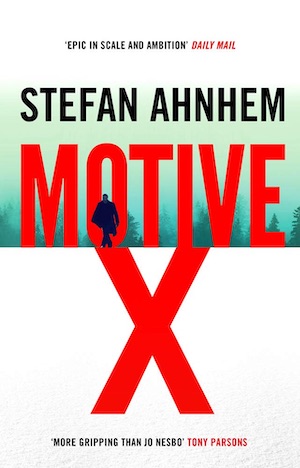 Discovering Stefan Ahnhem was one of this year's highlights. Motive X is the third in his Fabian Risk series and even though it's an intimidating 554 pages your attention won't wander for a minute. It continues where Eighteen Below left off and sees the Risk family still recovering from being terrorised by a serial killer. There's little time for rest for Fabian Risk when another serial killer is on the loose and bodies start piling up in Helsingborg, Sweden. Motive X is not for the faint-hearted due to its graphic violence, especially towards women. Fortunately, Motive X's fast-paced and visual writing style, as well as lighter moments, make up for it and Ahnhem's background as script writer shines through. Read my full review here.
Buy now on Amazon
4 – Fallen Angel by Chris Brookmyre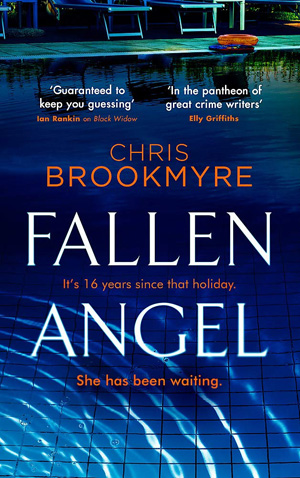 Family intrigue, murder and secrets – the perfect mix. The Temples reunite at their holiday home in Algarve, Portugal, for the memorial of Max, the family's recently deceased patriarch. However, what starts of as a memorial turns into a potential confession. Sixteen years earlier, Niamh, the 18-month-old granddaughter of Celia and Max, disappeared and the mystery remains unsolved. What better opportunity to drag some skeletons out of the closet?
As with most of my top crime reads this year, Fallen Angel adds something extra to the core crime story line. Brookmyre references actual events, from the disappearance of Madeleine McCann to Obama's birth certificate. The treatment of women, the #MeToo movement, human trafficking and the ethics of the media and the tabloids are also mentioned. This, on top of a cleverly constructed story line and a cast of somewhat unlikable characters make it a highly entertaining read. Read the full review here.
Buy now on Amazon
3 – Dance of Death by Oliver Bottini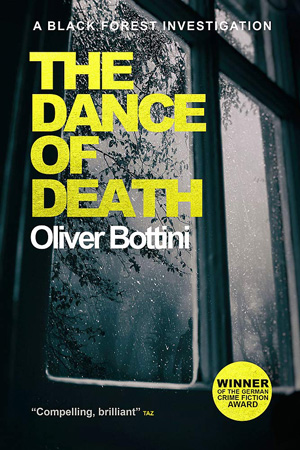 In the third instalment of Oliver Bottini's Black Forest Investigations series an armed man mysteriously appears amidst the fog in the garden of the Niemann family in Freiburg, Germany. Unnerved by the man's intimidating appearance, the family call Detective Louise Bonì and her team to investigate. As their lives slowly start to unravel the connection between the Niemanns and the unknown man becomes evident. Bottini writes a suspenseful crime novel while addressing an array of socio-economic issues which go hand-in-hand with displacement. This makes it particularly relevant to our time when immigrants across the world are increasingly faced with challenges and obstacles. Read the review here.
Buy now on Amazon
2 – Blood Song by Johana Gustawsson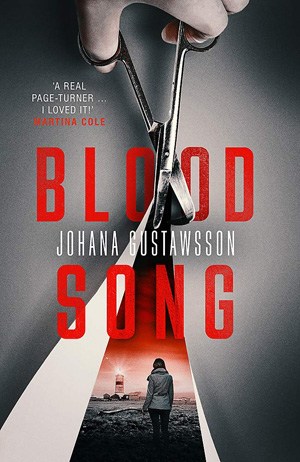 When a family is brutally murdered in their home in Falkenberg, Sweden, a Pandora's box of secrets going back as far as the Spanish Civil War is opened. Profiler Emily Roy and crime writer Alexis Castells return to solve the mystery, along with a cast of new, complex characters. With the Spanish Civil War as backdrop and a retelling of this horrific part of history, Johana Gustawsson writes a solid crime story with an unpredictable plot and an ending you won't see coming. Blood Song has substance and entertains in equal measures. You might as well add The Keeper and Block 46 to your list as well to prevent withdrawal symptoms. Read the full review here.
Buy now on Amazon
1 – The Boy in the Headlights by Samuel Bjׅork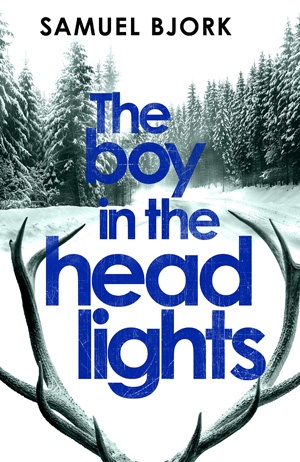 If there's one crime novel you have to read this year, it's Samuel Bjork's The Boy in the Headlights. When the body of 22-year-old ballet dancer Vivian Berg is found in a remote mountain lake in Sweden, Holger Munch has no choice but to reassemble his special unit and once again join up with his troubled partner, Mia Krüger.
Gripping and beautifully written with a tight plot despite multiple threads and a staggering number of characters, it succeeds in keeping your interest throughout. Although it's part of a series, it works perfectly as a stand-alone. If you're a purist and prefer to read a series in order, first try The Owl Always Hunts at Night and I'm Travelling Alone – you won't regret it either way. Without a doubt my favourite release of the year. Read the review here.
Buy now on Amazon
Discover more books, recommended by my colleagues on the site, here.