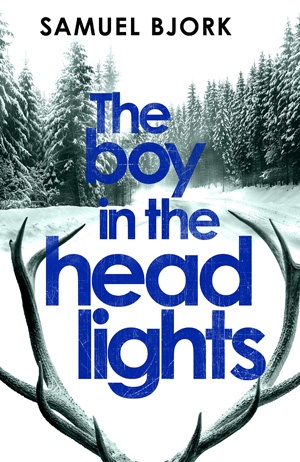 Translated by Charlotte Barslund — Mia Krüger and Holger Munch are back in a much anticipated third instalment of Samuel Bjork's riveting crime series set in Oslo, Norway.
Munch headed the prestigious Special Unit in Mariboesgate for just over 10 years and managed to put together a specialist team of Norway's most talented investigators. With team member Mia Krüger suspended and struggling with addiction, and Munch taking a break after his daughter suffered a serious injury, the unit has been disbanded and both characters are attempting to get their lives back together again. Krüger is packed and ready to go sailing for six months in the Caribbean, hoping to escape from her demons and a family tragedy which still haunts her. Munch carries the guilt of being partly to blame for his daughter Miriam's injuries at the hand of a killer the Special Unit was persecuting.
However, when the body of 22-year-old ballet dancer Vivian Berg is found in a remote mountain lake, Munch has no choice but to reassemble the team.
We are reacquainted with the members of the Special Unit – police lawyer Anette Goli, Jan 'Curry' Larsen, investigator Ylva and tech expert Gabriel Mørk. Throughout the 79 chapters Bjork introduces an astounding array of secondary characters, some remain briefly while others barely outlive their chapter. In fact, about half the chapters start by introducing a new character, but in spite of their minor roles, they are given the same amount of attention when it comes to describing their appearance and backstory as most of the lead players. By doing this, Bjork cleverly lures us into becoming interested and committed to them as an integral part of the story – even if only for a few pages. Surprisingly, this extensive cast isn't confusing or distracting, it only adds more interest and texture to a plot that is already engrossing.
Before long, victims two, three and four end up on new forensic pathologist Lillian Lund's table. All of them had ethylene glycol injected straight into their hearts, but apart from the method of death, there doesn't seem to be a link between the murder victims other than strange camera lenses with numbers scratched into them found at the crime scenes.
Naturally there is an additional storyline and this time it sees one of the police's own involved in drug smuggling. Oslo is flooded with heroin and it's clear that the problem is escalating rapidly. Just like other Scandinavian crime novels, there is disillusionment with the supposed perfect societies that countries in the region seem to have created. It's almost as if Norwegians have been caught out by the situation and don't know how to deal with it. Their nature is to forget, forgive and deny that evil exists. "We choose to believe in goodness," says the book.
The serial killer in Bjork's story is clearly devoid of any 'goodness'. His murders are meticulously planned, clinically executed and he draws pleasure from toying with the police. The somewhat weak trail leads Krüger and Munch to Wolfgang Ritter – AKA Doctor LSD – at the Blakstad psychiatric hospital. Some of the victims were his patients, and he has a history of unsavoury practices with hallucinatory drugs. Krüger is reminded of her sister Sigrid's death at the hands of a drug dealer, which set on the path to abusing alcohol and pills herself.
Through all these loose ends Bjork navigates deftly, clearly and skillfully without letting us stray. His chapters are short, each is concise and neatly concluded, yet he leaves enough to the imagination to hold interest. The Boy in the Headlights is without doubt an excellent specimen of Nordic Noir. It isn't big on graphic violence and bloody details, which goes to show that it's not essential to producing a great piece of suspense.
Also see Arne Dahl's Intercrime novels, The Owl Always Hunts at Night or Jo Nesbo's Harry Hole series.
Doubleday
Print/Kindle/iBook
£4.99
CFL Rating: 5 Stars