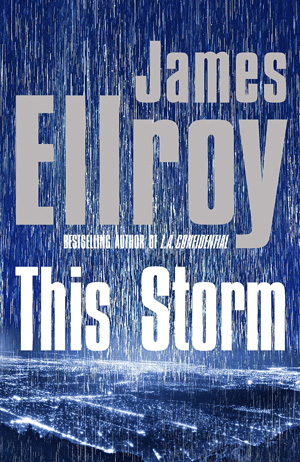 Written by James Ellroy — In this follow-up to 2014's somewhat overlong Perfidia, the author moves his story about the Irish cop Dudley Smith on a few weeks to the early months of 1942. The action, while set predominantly in Los Angeles, is extended to include Tijuana and Baja California south of the Mexican border.
Many of Ellroy's rogue's gallery of characters return; multiple books from the author's Underworld USA trilogy (American Tabloid, The Cold Six Thousand and Blood's A Rover) and LA Quartet ( LA Confidential, The Black Dahlia et al) are represented in this sprawling book's 600 pages. Indeed, the cast is so big, and the various mysteries, crimes and conspiracies contained within so labyrinthine, that the six-page list of dramatis personae is not just useful but absolutely necessary. Ellroy may be 71 now, but he shows no sign of slowing down.
Age hasn't tempered his ambition either. At a time when most are settling into retirement, Ellroy has begun his third major crime series. Like the two before, he blends fictional events with historical fact, and his own creations with real people to tell a larger story of corruption, whether that be personal, police or political.
The narrative, though condensed in to a relatively short time period, is multi-faceted, and relies, at least in the early stages when it is not at all clear how events are linked, on the faith the reader has in his talent. Against a background of the USA mobilising for war after Pearl Harbour and the internment of Japanese Americans, the plot focuses on three crimes. The first is a robbery of gold bullion from a federal express train in 1931. The train was also carrying a number of convicts for transfer between prisons, and seven escaped. Six were shot or arrested, one remains at large. The gold was never recovered.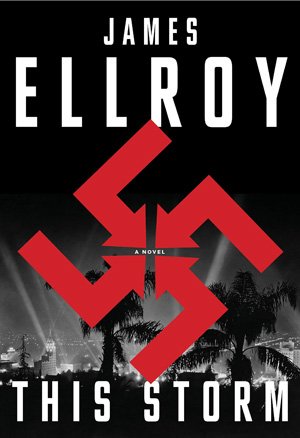 The Griffiths Park fire of 1933 remains a dark day in LA's history. Officially attributed to accident, rumours remain that it was deliberately set by communist agitators. Sergeant Elmer Jackson of the LAPD Alien Squad lost his brother to the fire, and the cause of the conflagration remains an obsession. Following a heavy storm and mudslide in the Griffiths Park area, the discovery of a heavily-burned corpse buried in a shallow grave lights a fire under him. That's the second thread.
The third is the murder of two LA police detectives in a downtown clubhouse at the beginning of January, 1942. This brings together long-standing enemies – Captain Bill Parker and Sergeant Dudley Smith – before forcing them against each other. The clubhouse is frequented by fifth columnists, homosexuals and black jazz musicians, and the case creates a dilemma: should they aim for a 'clean solve' in memory of their fallen comrades, or protect the reputation of the department, for the detectives were clearly up to no good?
Nearly every vice and crime conceivable is present in this book, running the gamut from people-trafficking to murder, from blackmail to sedition, but Ellroy has spoken in interviews of a thread of compassion within the novel, and he's right. We see it most clearly in his female characters, including the tragic Joan Conville, an army nurse blackmailed into the department as a result of a motor accident, and Ruth Szigeti, an exiled Jewish musician whose escape from Europe came at the highest price.
This Storm won't be for everybody. The content of Ellroy's work inevitably puts some people off, and the density of his prose and its emphasis on alliteration and period slang often makes him a difficult read. This is perhaps as far as its possible to get from a beach read.
Despite that, This Storm is close to a masterpiece, and his best novel since The Cold Six Thousand. Don Winslow's Border Trilogy is no more ambitious. The devil dog of American crime fiction hasn't lost his bite.
William Heinemann
Print/Kindle/iBook
£9.99
CFL Rating: 5 Stars