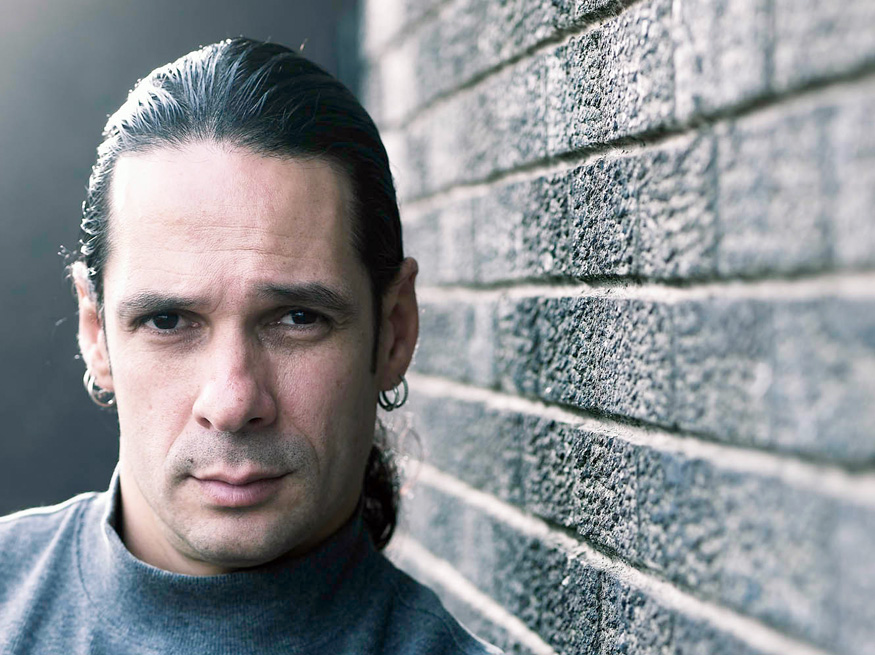 Chris Carter studies psychology and criminal behaviour at the University of Michigan and then went on to interview many criminals, including serial killers, as a member of the Michigan State DA's criminal psychology team. Little wonder then that this American author's books reek of such gut-curdling realism. His Robert Hunter series has gone from strength to strength and is now reached book 10. In a break from the norm, Hunting Evil is a sequel to a previous book. Let Chris Carter explain…
Tell us a little about Hunting Evil?
Hunting Evil is the first ever sequel I've written. It follows on from An Evil Mind and sees the return of Lucien Folter, the most dangerous, sadistic, and intelligent serial killer the FBI has ever encountered. In this novel, after spending three-and-a-half years locked in solitary confinement, Lucien has finally managed to break free. And he's angry. He's not after freedom. He's after revenge. For the past three-and-a-half years, Lucien has thought of nothing else but vengeance. The person responsible for locking him away has to pay, he has to suffer. That person is Robert Hunter.
What made you decide to write a sequel to An Evil Mind?
After the release of An Evil Mind, I was incredibly surprised by how well received the book was by readers and the press. Soon after that, Lucien Folter, the criminal mastermind in An Evil Mind, was shortlisted for 'The Best Villain' award. That was the first time that anything I've ever done was selected for an award, never mind being shortlisted. I also had a lot of people, including my editor and the CEO of my publishing house saying that one day I had to bring Lucien back for another face-to-face with Hunter.  Since then I always knew that I would one day bring him back.  That day has come.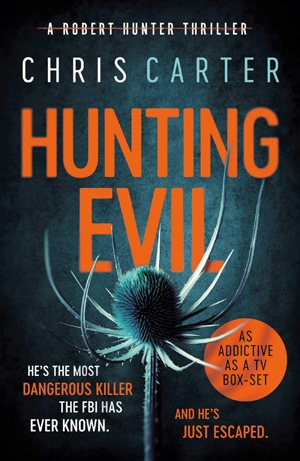 Did you approach it differently to other Robert Hunter books?
Not really, the approach was very similar to all my other novels. I don't really know what I'm doing. I just start writing and let the story take shape.
Lucien Folter is evil personified. How do you get into his mind?
I have met, interviewed and studied so many different murderers in my past profession, that to me, creating a fictitious killer comes quite easily.  Lucien is really an amalgamation of three different murderers I had to interview many years ago.
And how did you go about disengaging yourself from him at the end of the working day?
At the end of a working day, disengaging myself not only from Lucien, but from any murder I create in my stories isn't a big problem. I used to have to try to disengage from a day where I had dealt with real live murderers… some of them terribly evil. That was very hard because those people were real. Now, I know that these evil people I write about in my novels aren't real. They are fictional characters in a story. That makes it quite easy to disengage from them. The evil that they do only exists in those pages, not out there in the real world. As soon as I shut down my computer, those evil characters cease to exist.
We're now at number 10 in the Robert Hunter series. Have you been surprised at where the character has taken you?
Definitely. I never knew that I could write a book, or tell a story. I took a gamble 10 years ago and here I am, 10 books later and the series is stronger than ever. I never really expected this, but I'm so glad that readers enjoy the stories so much.
Have you found your background in criminal psychology to be a help or a hindrance to your crime fiction writing?
Help in every way possible. I don't think I would've been able to write the sort of stories I write without my background in criminal psychology.
If you could choose to write in another genre, what would it be and why?
I'd write a cooking book. I'm an amazing cook, me.
Are you a precise plotter who sets aside time each day to write or do you prefer to see where the muse takes you?
I'm definitely not a plotter. All of my stories are very organic. My main problem is that I never have a whole story in my head when I start writing.  I usually only have the basic idea for the main plot, so as I am starting a new novel I have no 'hows, whys or whos' really. Most of that develops as I write. Even Hunter, I did not have the entire character in my head when I finished The Crucifix Killer. I discovered more and more things about him as I progressed through the series. But I do follow a regular writing routine.  I start every day at a certain time and I aim for a specific number of words every day. I'm not a plotter, but I am very disciplined.
What's coming up next for you?
I'm leaving on tour today to promote Hunting Evil. Other than that, I'm already half way through writing my next book, which hopefully will be out next year.