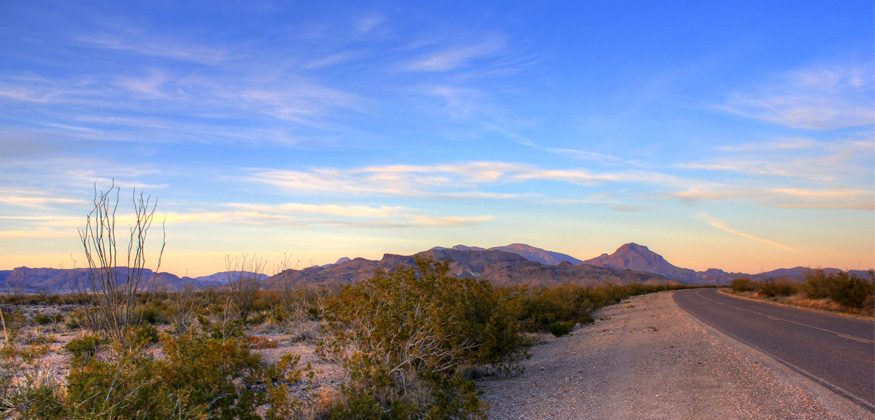 Crime fiction expert Craig Sisterson brings us a selection of the very best crime fiction set in the Lone Star State…
Texas. A single word that evokes a dizzying array of vivid images, and stereotypes. A place of romanticised cowboys during frontier days, and romanticised Dallas Cowboys of modern times. Sparse prairie landscapes and the glitter of the world's first billion-dollar sports stadium. A place with thousands of years of Native American history, that was colonised by the Spanish, became part of an independent Mexico, then its own independent republic.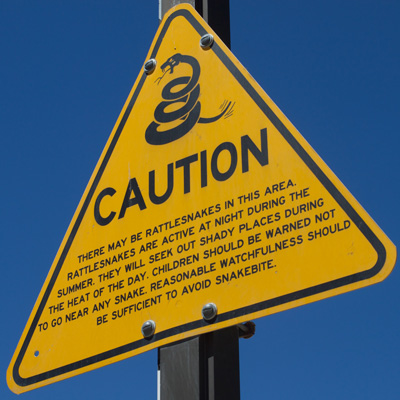 A vast state, the second largest in both area and population (behind Alaska and California, on each front), Texas is a place of huge variety in people and landscapes. The desert image of Wild West tales is only a small percentage in reality; it offers everything from warm-water beaches to piney forests to swampy marshlands to vast prairie to gigantic metropolises.
Globally, Texas would be the tenth largest economy in the world, and it's not all cattle ranches and oil rigs. It's a leading location for aeronautics, electronics and biomedical sciences, among many other industries. It's a place of vast differences and diversity, in culture, landscapes, and economics. There is no one 'Texas', instead it's a kaleidoscopic array that in many ways is unlike anywhere else in the United States, or the world.
And in among all of that, Texas has produced some brilliant crime writing – and not just recently. Patricia Highsmith may be most associated with New York City, her adopted home for much of her life, but she was born in Texas, returned in her adolescence for a period, and set much of her classic Strangers on a Train (1950) in her home state. Two years later, Texas author Jim Thompson shook up the crime world forever with The Killer Inside Me.
Described as "one of the most blistering and uncompromising crime novels ever written", Thompson's book featured a young and sociopathic small-town Texas sheriff driven by vengeance who descends into madness as he relies on violence to cover up his crimes.
Texas crime novels have won awards, delighted and horrified readers, and influenced the genre while giving insights into the many facets of the state and its people. Here's a list of ten to try, with a twist: they say 'everything is bigger' in Texas, so we're giving you 11.
Bluebird, Bluebird by Attica Locke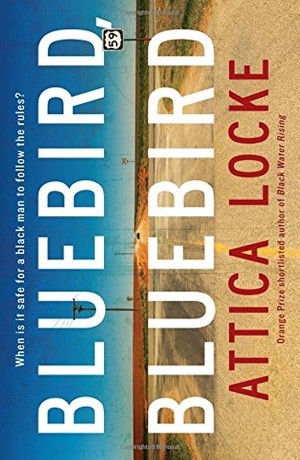 Houston native Attica Locke's literary and layered crime storytelling has dazzled readers and critics alike since her excellent debut Black Water Rising in 2009. Earlier this year she scooped the prestigious Edgar Award for Best Novel for this, her fourth and latest novel.
Darren Mathews is a black Texas Ranger whose sense of duty has him serving in a home state about which he's deeply conflicted. A tough and honourable man under suspension after helping an old friend, a choice that threatens his job and marriage, Mathews heads to the small town of Lark in East Texas when he hears of two bodies washed up in the bayou. The first victim is a black lawyer from Chicago, the second a local white waitress. Locke weaves a masterful tale full of lyricism and insight into the complexities of people and place. Read the Crime Fiction Lover review here.
Buy now on Amazon
Galveston by Nic Pizzolatto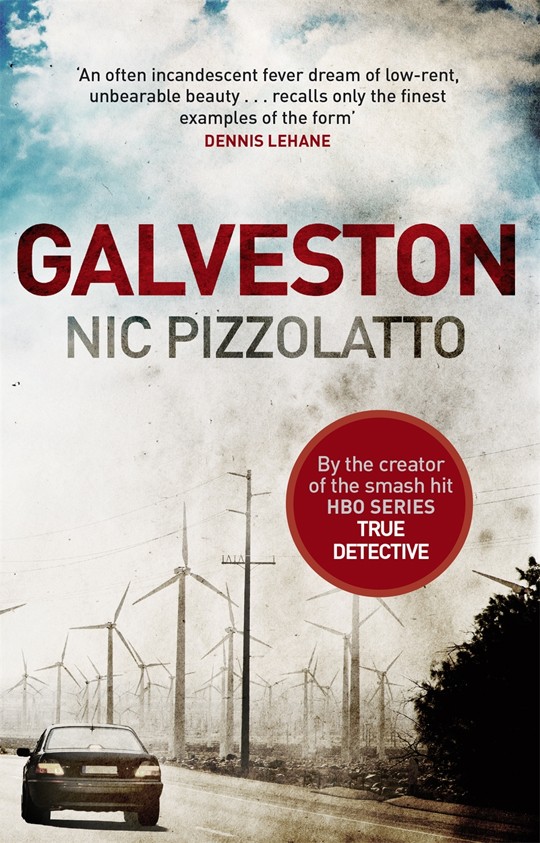 Before he came to global attention as showrunner for the brilliant first series of HBO crime drama True Detective, Pizzolatto released this debut novel. Louisiana bagman Roy survives a deadly set-up and flees across country with troubled prostitute Rocky and her young sister to the pseudo-safety of fleabag motels and dashed hopes near Galveston, Texas. Both straight after their getaway and 20 years on, Rocky has burrowed into Roy's head; he finds it difficult to follow his usual loner instincts and just 'dust his hands' and move on.
Pizzolato shows serious writing chops in his first novel, treading a line between poetic and pulp noir in a tale that's both violent and thoughtful, set astride Texas's Gulf Coast. It kind of makes you wish he'd worked on a second novel instead after season one of True Detective. Read the Crime Fiction Lover review here.
Buy now on Amazon
Black-Eyed Susans by Julia Heaberlin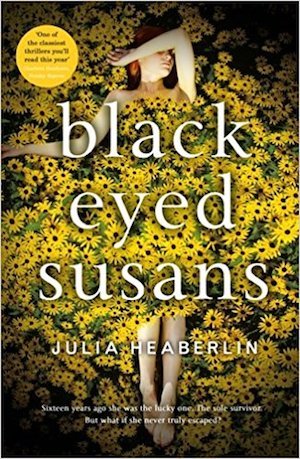 Texas journalist-turned-novelist Julia Heaberlin's terrific recent novel Paper Ghosts sees an unreliable narrator take an elderly maybe-killer on a road trip across Texas: from warm waters of the Gulf Coast to tangled forests to haunting landscapes near Waco. But it was this sublime third novel that catapulted Heaberlin to the top echelons of crime writing.
Twenty years after Tessa Cartwright was the only survivor of a notorious serial killer, she's hoping his impending execution will finally bring her closure. But as strange things start happening, Tessa starts to question her fragmented memory and all that she's believed, and wonders if an innocent man is about to die. Heaberlin teeters you on the seat-edge with a twisting tale and well-evoked setting, while exploring questions of justice, the impact of crime on all involved, and Texas's 'death penalty machine' in all its brutalities and banalities. Read the Crime Fiction Lover review here.
Buy now on Amazon
Cimarron Rose by James Lee Burke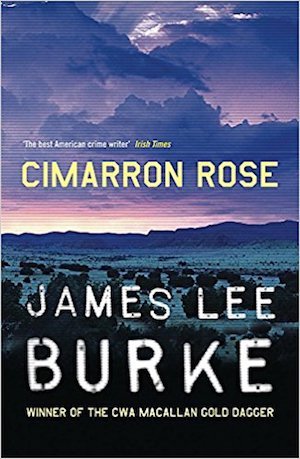 James Lee Burke is considered the world's greatest living crime writer by some, and is most known for his Louisiana-set Dave Robicheaux series. But he has also written lyrical and lush tales set elsewhere. Cimarron Rose is the first in his very fine series starring haunted Texas attorney and former Texas Ranger Billy Bob Holland, and won the Edgar Award for Best Novel in 1998.
Holland is forced to confront past and present demons when his illegitimate son Lucas, a well-kept secret, is charged with murder. While defending Lucas in court, Holland realises the only way to save his son may be to bring great hurt on them both, and create very dangerous enemies. Like all of Burke's oeuvre, there's a dark complexity and honesty to his characters, and a brooding sense of menace threaded throughout the exquisite prose.
Buy now on Amazon
No Country for Old Men by Cormac McCarthy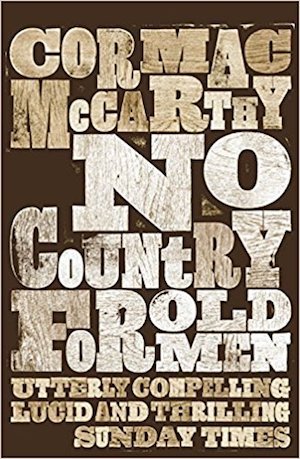 A hit Coen brothers film brought McCarthy's blistering Texas-Mexico borderlands crime tale to a broad screen audience, but it all began with this powerful lament on the fall of the American Dream to drugs and violence. It's 1980 and Texas welder Llewellyn Moss is out hunting when he stumbles across the brutal debris of a drug deal gone wrong. Scarpering with a stash of heroin and cash, Moss ends up in a deadly cat-and-mouse chase, with a psychopathic and capricious hit man, a bounty hunter, and an elderly sheriff all on his tail.
McCarthy has a Pulitzer in his holster, but his writing style may divide readers; he captures the voice and nature of his characters beautifully, has elegant prose that's a sort of everyday, back-porch poetry, but he also eschews punctuation in a way that could pull readers out of the story (or contribute to a discordant feel). Compelling and powerful.
Buy now on Amazon
The Dime by Kathleen Kent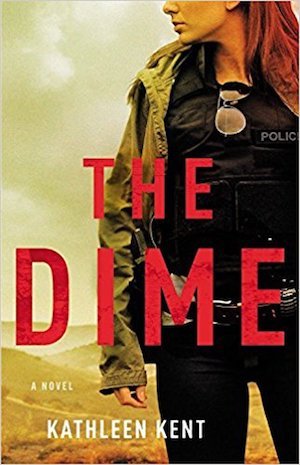 Tough-as-nails detective Betty Rhyzyk comes from a family of Brooklyn cops, but has recently headed west with her girlfriend. Dallas is a place where her hard-won East Coast wisdom might not be as useful, facing Mexican drug cartels, cult leaders, deadbeat skells, and society wives. When her first investigation goes pear-shaped, Rhyzyk is put under the blowtorch, with pressure coming on all sides from her colleagues, criminals, and relationship.
Kent, who grew up in Texas and has now returned after decades in New York and Europe, delivers an exciting tale set against the 'sprawling cultural soup' that is Dallas, but the real star here is the character of Rhyzyk, a fearless female cop having to confront the way things are done differently 'down south' when she goes from Big Apple to Big D. Kent throws a touchdown with her Edgar-nominated first crime novel; hopefully there's more to come.
Buy now on Amazon
The Colour of Law by Mark Gimenez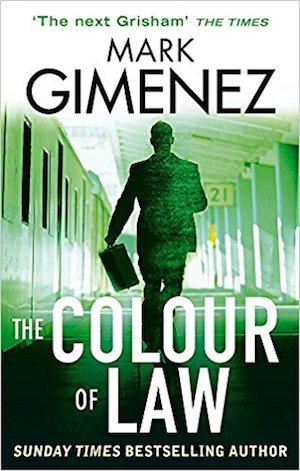 Gimenez is a real-life Texas attorney with ten exciting legal thrillers under his belt, but it's worth going back to his very first with its nods to To Kill A Mockingbird, which the Texas native has said inspired his legal career as well as his writing.
A Scott Feeney grew up around rich people and has veered his own life in that direction after being a college football star and now a hotshot attorney at a powerful Dallas law firm. When Feeney is tabbed to defend a heroin-addicted black hooker accused of killing the son of a Texas politician, his whole world is at risk of crashing down. His bosses want a certain outcome, but is that justice? Gimenez crafts a page-turner that impresses more with its entwining of social justice issues and contemporary lives than any distinctive prose style.
Buy now on Amazon
The Do-Right by Lisa Sandlin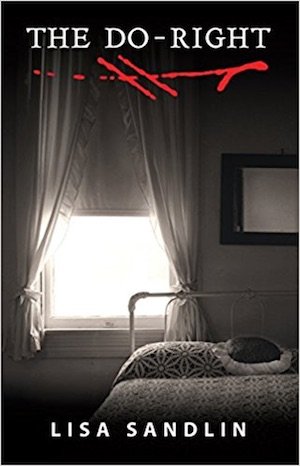 Beaumont, Texas lies in the southeast of the state, near the Gulf of Mexico and the Louisiana border. Lisa Sandlin grew up there, among the oil-refinery air, and set her fascinating debut novel there too. A tale that upends some PI tropes, The Do-Right went on to win both the Shamus Award and the Hammett Prize for literary excellence in crime writing.
It's 1973, and oilworker turned rookie private eye Tom Phelan is the only one who'll hire Delpha Wade, just released after 14 years in prison for killing one of two men who were raping her. Together the duo pry into the dark corners and even darker crimes of a blue collar town: business vendettas, a missing boy, a serial killer, and Delpha comes face-to-face with her other rapist. Elegant prose powers a classic noir tale.
Buy now on Amazon
The Two-Bear Mambo by Joe R Lansdale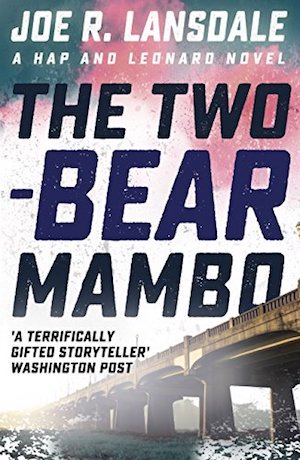 Joe R Lansdale is the bard of East Texas, with a distinctive storytelling style that's seen him scoop up more than a dozen awards, including the Edgar Award. Several of his tales have been adapted for film and television, including his quirky and riveting Hap and Leonard series.
This third of a dozen instalments sees the unlikely duo – Hap looks like a good ole boy but is a conscientious objector who's handy with his fists, Leonard is a black, conservative, gay Army veteran – searching for lawyer Florida Grange, who's disappeared in KKK-infested Grovetown while looking into the jailhouse death of a legendary bluesman's son. There's a bizarre brilliance to Lansdale's storytelling, which is a kind of swamp noir blended with touches of Voodoo, thought-provoking social issues, and plenty of violence and humour. There's not much you could compare Lansdale to; he's crafted something terrifically unique.
Buy now on Amazon
An Unsettling Crime for Samuel Craddock by Terry Shames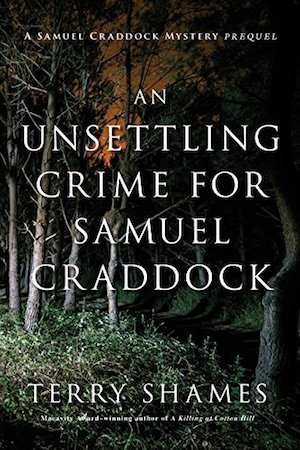 Terry Shames grew up in small-town rural Texas and captures that setting wonderfully throughout her Macavity Award-winning series starring retired Police Chief Samuel Craddock. In her sixth novel, she provides readers with a special treat: an outstanding origin story for her likable hero. It's the early 1980s and Craddock is a young man coming to grips with his new role as police chief for Jarrett Creek after a stint in the Air Force. When five bodies are discovered in a torched house in the black neighbourhood on the outskirts of town, the Texas Highway Patrol takes over and a bigoted trooper zeroes in on a young black man as the culprit. Craddock is compelled to undertake his own investigation in a case that proves formative for him as a young lawman, while feeling incredibly current and relevant even though set 35 years ago.
Buy now on Amazon
Dead, to Begin With by Bill Crider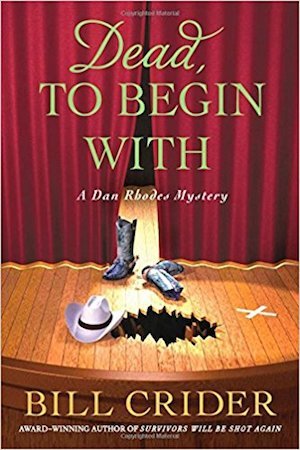 Prolific Texas author Bill Crider published more than 60 books before sadly passing away earlier this year, including more than 40 crime novels spread across multiple series (the rest being western, horror, and YA books). His Anthony Award-winning main series featured small-town Texas sheriff Dan Rhodes. In this 24th and final instalment, Rhodes is looking into the death of a wealthy recluse who'd recently been restoring the old opera house. Who would want to kill someone helping the community, who hadn't been around much to make enemies? Rhodes delves into the past while dealing with fights over baseball cards, intrusive writers, and the local ghost-hunting crew. Crider delivers a cracker of a modern cosy mystery, full of wit, humour and plenty of smile-inducing small-town personalities and situations.
Buy now on Amazon
Craig Sisterson is a lawyer turned feature writer from New Zealand, now living in London. In recent years he's interviewed hundreds of crime writers and talked about the genre on national radio, top podcasts, and onstage at books festivals on three continents. He has been a judge of the Ned Kelly Awards and the McIlvanney Prize, and is founder of the Ngaio Marsh Awards.