On the Radar — With a trip back to 1946 Los Angeles, British author Rod Reynolds takes us into James Ellroy's stomping ground in our lead book this week. How will he fare as his journalist Charlie Yates investigates the deaths of two actresses? Cara Hunter sees her second release of the year while Andrew Martin gives us another slice of historical crime fiction – this time set in the 1890s. And then we've got a touch of crime fiction set in remote locations with Vanda Symon's Overkill rewritten for a fresh rerelease, and the debut Big Woods by May Cobb, which might be just right for Stephen King fans.
Lots more as we bring you nine books in total, and don't forget to sign up for our crime fiction newsletter here.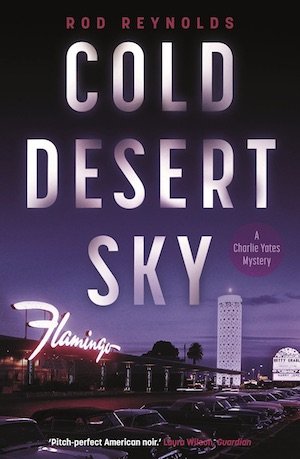 Cold Desert Sky by Rod Reynolds
Since his debut novel The Dark Inside, Rod Reynolds has emerged as one of the UK's most talented new crime authors. His retro-inspired crime fiction continues with Cold Desert Sky. Set in the 1940s it sees Charlie Yates return to his job writing for the Pacific Journal where he becomes obsessed with the disappearances of two Hollywood actresses. The famous real-life mobster Bugsy Siegel has a few cards to play here, and if you're a fan of James Ellroy this one would be worth checking out – it starts off right in his patch before heading East towards Vegas. Out 5 July.
Pre-order now on Amazon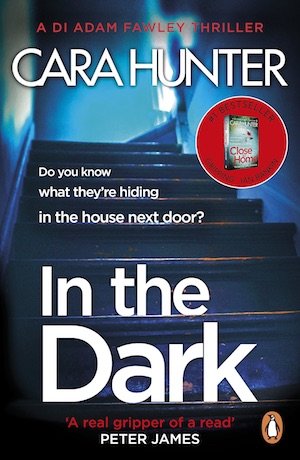 In the Dark by Cara Hunter 
Cara Hunter's eagerly awaited follow-up to Close to Home is out on 12 July. A woman and child are found in a locked basement on a quiet Oxford street, clinging to life and confused. No one knows who they are, the woman can't speak and missing persons searches throw up no matches. The elderly man who owns the house claims he has never seen them before. DI Adam Fawley must get to the bottom of the mystery, but as he and his team begin their investigations it seems no one has anything useful to tell them. Someone out there knows the truth – but who is it? Cara Hunter is one of our best new British women crime authors.
Pre-order now on Amazon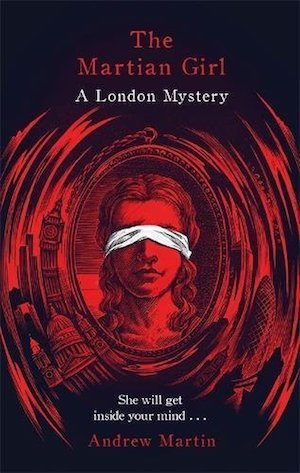 The Martian Girl by Andrew Martin
Jean, a journalist, is seeing an arrogant and married ex-barrister, Coates. In a bid to revive her flagging career she's also writing a one-woman show based on a mind reader from the 19th century who disappeared suddenly and without a trace. We are soon whisked back to 1898 London to follow Kate French, the mind reader known as the Martian Girl. Their fates are inextricably linked. Andrew Martin has a knack for playing on the nuances and peculiar customs of the past in his historical crime fiction, as seen in his last novel, Soot. Get The Martian Girl from 5 July.
Pre-order now on Amazon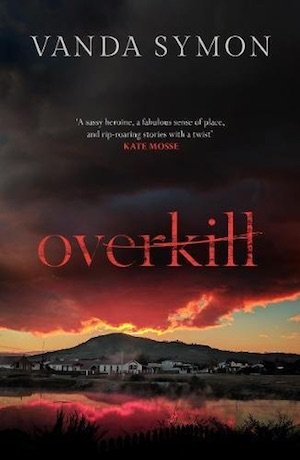 Overkill by Vanda Symon
When Kiwi crime expert Craig Sisterson wrote a feature for us about the best New Zealand crime authors, Vanda Symon rated highly for her series featuring Sam Shepherd. Now those books are finally coming to the UK thanks to Orenda Books, beginning with Overkill, first in the series. The author has rewritten the book, updating it for this new release, and it all starts with the death of a young mother on the Mataura River, which appears to be suicide. But things are tricky for Sam Shepherd because the dead woman is the wife of her former lover. There's a killer loose in the small town, and this book is loose for Kindle on 30 June.
Buy now on Amazon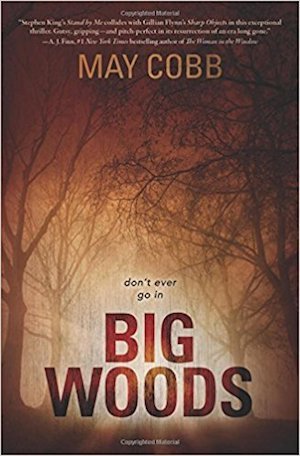 Big Woods by May Cobb
The small town of Longview has plenty to hide. Lucy is just 10 years old when she is abducted. And she's not the first. As hope fades within her family Lucy's older sister Leah refuses to give up after a series of disturbing dreams hinting at the truth. That leads her to Sylvia, a reclusive widow in her 70s and who has her own fearful tales of Big Woods. Set in 1989, it's certainly not all big hair and colourful parachute pants as debut author Cobb mines the decade's paranoia for satanic cults. A dark thriller with a soupçon of the supernatural. Out 8 July.
Pre-order now on Amazon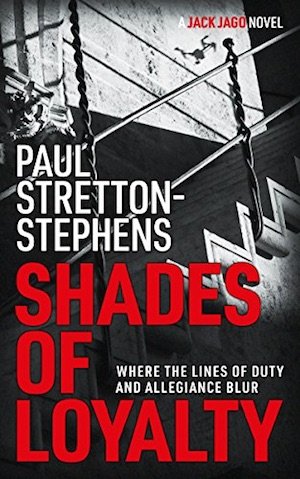 Shades of Loyalty by Paul Stretton-Stephens
The visually-impaired author and ex-Royal Marine Paul Stretton-Stephens has released his second Jack Jago thriller. Like the author, Jago was also a marine and a military policeman to boot, but now he leads a team that gets results when other law enforcement agencies are firing blanks. This time there's been a series of explosions, a drowning and a theft of over £20 million, and it looks like Jago and his crew are up against a professionally trained killer operating across England, Spain and the US.
Buy now on Amazon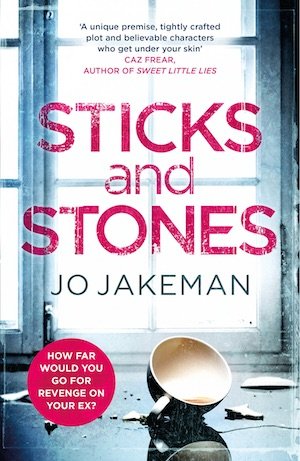 Sticks and Stones by Jo Jakeman
There's been quite a buzz about this darkly funny debut thriller which comes out on 12 July in print and is already available for Kindle. Imogen refuses to believe what her husband's ex wife and mistress tell her – he's not a bad man, they're wrong, she thinks. But Imogen is forced to see the light when he gives her an ultimatum to leave the family home within two weeks or lose custody of their son. Facing such a decision, Imogen cracks and locks her husband in the cellar. Now she has the upper hand, and two would-be accomplices in the women he wronged before… Wow.
Buy now on Amazon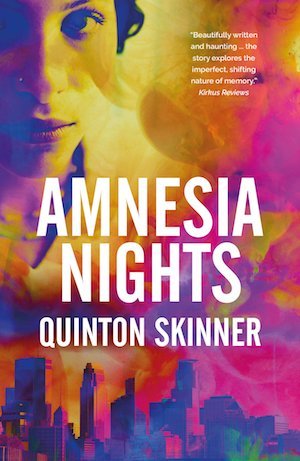 Amnesia Nights by Quinton Skinner
Relaunched after first being published in 2004, Amnesia Nights follows the fragmented mind of John Wright. He's in Minneapolis with a bag full of cash and vague memories of having killed his beloved Iris. The money was stolen from her father but it's been three years since he fled their LA apartment. A private investigator, Solomon Ford, is trying to find Wright when Iris reappears with scars in her hair. Were they inflicted by him and is her flickering ghostly reappearance even real? Wright tries to piece it all together and unravel the secrets. Released 5 July.
Pre-order now on Amazon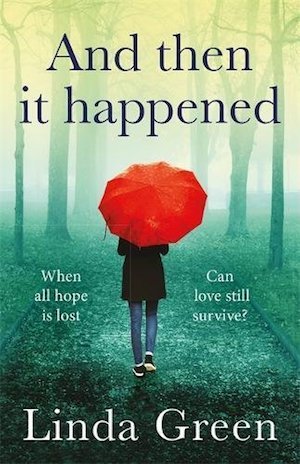 And Then It Happened by Linda Green
Mel and Adam were teenage sweethearts. Skip to the present and they've been together for 20 happy years, have great jobs, a lovely home and a beautiful daughter. But Mel's seemingly perfect life is marred by a dark secret and the niggling fear that their good fortune can't last. Adam is the optimist of the pair and he never tires of telling his wife to look on the bright side. Until the day that Mel's sense of foreboding bears fruit and something happens that sends things into free fall… Out now for Kindle.
Buy now on Amazon
Read about last week's new books here.