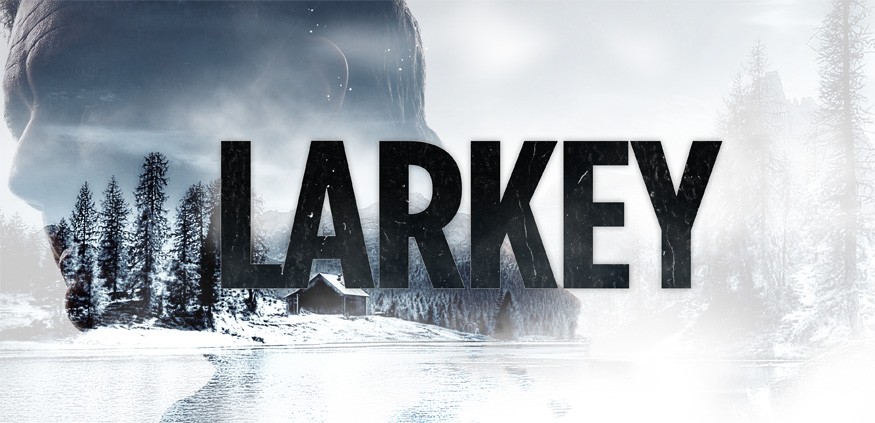 Bringing together text, audio, visuals, video and more, smartphone apps offer crime fiction lovers new ways of enjoying their time-tested favourite genre. The latest we've picked up on is an app called Bound. Launched last year, it has just added a mystery to its  fiction library in the form of Larkey, written by James Renner.
With a contemporary hardboiled edge to it, the story begins with retired FBI agent Phil Larkey setting off for Middle Bass Island on the American shore of Lake Erie. Surrounded by ice, and with only 22 residents, the island is inaccessible other than by helicopter. Just like And Then There Were None by Agatha Christie, nobody is arriving, and nobody is leaving, but one among them is a killer – and a particularly brutal one at that.
The taciturn detective has been called back into action by his old boss after the discovery of a young woman, crucified on the side of a barn and with the letter A drawn in blood next to her. Her name was Winter – fitting, given the season and the brutal climate – and when Larkey arrives he finds the island's storekeeper baffled at the young girl's death. She didn't seem to have a single enemy in the world.
Listen to some sample episodes here.
"I've been waiting for someone to figure out how to share new stories in an app," says author James Renner. "As soon as I heard what Bound was planning I contacted the developers and asked if I could please write something for them. I'm happy to be a part of their experiment and I'm very excited to see what happens next. Book lovers who are just now hearing about this app are in for a treat!"
The story comes in 11 episodes, on average about five minutes long, which you can listen to and/or read along to on your iOS device. An Android version is on the way soon. It is narrated by M Lewis Sauerwein, whose delivery is clipped and precise, but not without nuance, which works well with the tough nature of both Larkey himself, the setting and the crime. Artwork and sound effects enhance the immersive atmosphere as you progress, without taking away from the central radio play style of the reading. Larkey originally appeared in James Renner's 2013 book The Man from Primrose Lane.
This is the fifth offering to appear on Bound, which already includes science fiction and fantasy stories such as The DODO Files, a multimedia extension of Neal Stephenson's recent book The Rise and Fall of DODO. Some of the other stories deploy multiple voice actors to help broaden the characterisation, which is a promising sign for future crime fiction presentations.
Best of all is the fact that Larkey is free. If you have an iPhone, you can download Bound right now and start listening to Larkey without reaching for your credit card. In future, premium content will be introduced but in the meantime you might as well feast.