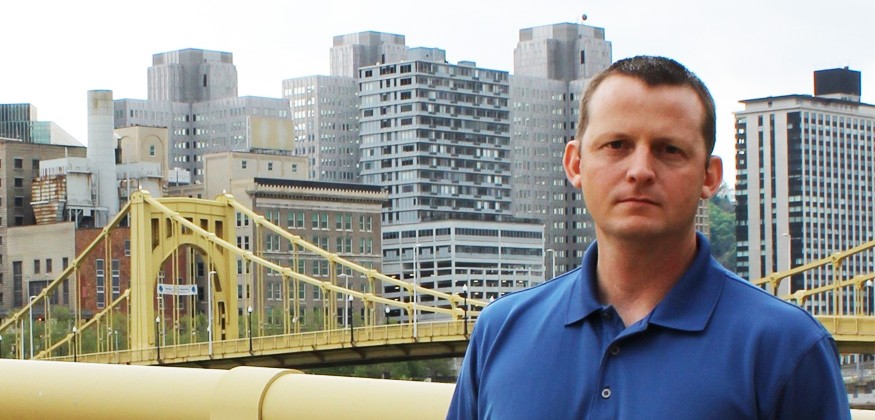 Have you ever wondered how realistic your favourite crime fiction is? Just because a book reads well on the page, it doesn't mean it is accurate. Nowadays, research is pretty standard for authors, and while bestsellers like James Ellroy and Michael Connelly can use their fame to gain access to working detectives, not every author has that privilege. Using research volumes or Google are no guarantee of verisimilitude. So when we heard that Pennsylvania author JJ Hensley had worked as a detective and in the US Security Service, and that he wanted to talk to us, we didn't need asking twice….
Can you give us an idea of what your recent novel Bolt Action Remedy is all about?
Bolt Action Remedy is the book I had been hoping to write for the past several years. It's the closest thing to a psychological thriller that I have written and I think I had to get a few novels under my belt before I felt comfortable going down that road. In the story, Trevor Galloway is hired to investigate a year-old homicide that took place on an estate in central Pennsylvania. The former Pittsburgh narcotics detective discovers the crime could have only been committed by someone who was extremely skilled in two areas: shooting and skiing. Given the amazing amount of athleticism and skill it took to pull off the murder, Galloway thinks the suspect pool must be extremely small. When he discovers the estate is next door to a biathlon training camp, things get extremely complicated. Galloway also has to contend with a killer known as the Lithuanian, who wants to take Galloway's eyes. That is… if the Lithuanian is even real. Galloway has a few issues with hallucinations, so he's not entirely sure.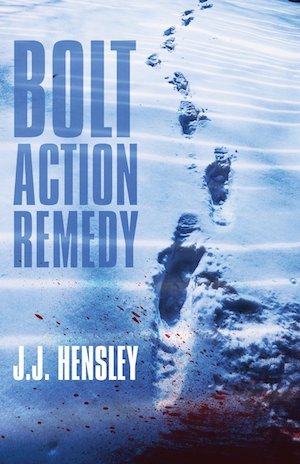 The winter sport of biathlon features heavily in the plot. It is clear that it requires not just endurance but also significant skills. How did it come to feature in your book?
My first novel, Resolve, had been set against the backdrop of a marathon. Ever since that book was published, I have wanted to somehow work an endurance sport into a novel. One day it dawned on me that I could use biathlon and it would not only be an original idea but it had the added bonus that all the competitors already have weapons!
You are a former Police officer and Secret Service agent. How have your experiences affected your writing?
The primary result from my having a background in law enforcement is I try to make the stories authentic when it comes to investigations and police procedures. I make sure to avoid the stuff you see on television like arrests without probable cause, a shooting every 10 minutes, interrogations in which relevant questions are not asked… Also, one of the characters in Bolt Action Remedy has a security detail. This allowed me to integrate some of the knowledge I gained while I was with the Secret Service. It was fun incorporating both basic police procedures and security procedures into a story.
How do law enforcement professionals view crime fiction. Is it popular within the force? Do they find it credible? What do authors get right, and what do they get wrong?
Crime fiction books are somewhat popular in law enforcement and the books are usually more credible than what we see on television and in the movies. There are a few areas that both authors and television writers usually get wrong. I admit I tend to roll my eyes whenever a police officer yells "FREEZE!" It's usually just "Stop. Police." Or, when a US police officer has to rack a weapon to put a round in the chamber, because they carry the weapons with a round already in the chamber. There are other elements that can mislead fans of crime fiction. I laugh whenever a suspect is located in five minutes using some sort of magic facial recognition software or when someone wearing a ballistic vest takes a shotgun blast to the chest and then gets up feeling just fine. I mean… vest or not, if you take a gunshot to the chest, there is going to be some serious damage. You aren't going to simply leap up and go have a cold one at the pub!
Your detective character Trevor Galloway has an idiosyncratic approach to detection. What inspired you to write him? Was he based on anyone you know?
I cannot say Galloway is based on any particular person. I wanted him to stand apart from other characters found in crime fiction in the way he can zone out and visualise how a crime occurred. He has an ability unlike anybody else, but this ability is hindered when he takes the medication he desperately needs to combat his hallucinations. I think the conflict that rages within him is what makes him particularly human.
What's next for JJ Hensley?
Galloway returns in a book called Record Scratch which should come out in the spring of 2018 through Down and Out Books. In this book, Galloway is tasked with investigating a cold case involving the murder of a well-known rock star. Each chapter is a song title from a vinyl record the victim left behind and the action that occurs is linked to the song title. I have structured previous books like Resolve and Measure Twice in a way similar to this and it makes for a great ride!
For more procedural crime fiction, click here.