When Kenneth Branagh's big screen version of Murder on the Orient Express comes to British cinemas on 3 November, another generation of crime fiction fans will have the chance to sit back and marvel at the dark imagination of Golden Age crime author Agatha Christie, this most genteel of English ladies.
Like many of Agatha Christie's 80 detective novels and plays, this story's murder happens within a glamorous continental setting, however, much of the Queen of Crime's inspiration can be found in her native Devon, where she grew up in Torquay and later made her stunning holiday home further along the coast. Fans will have great fun spotting the many clues to her books around every corner of this deceptively tranquil spot on the English Riviera, with journalist Caroline Frost as our guide…
1 – Plaque at the site of her childhood home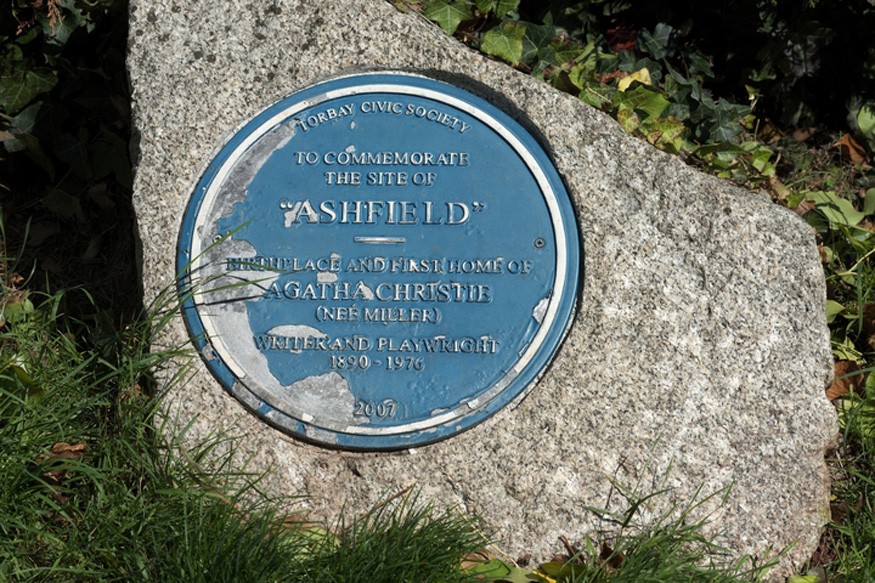 While it may not be as exotic a setting as many of her tales, Agatha Christie's real-life story started in 1890 in a comfortable upper-middle-class villa called Ashfield in Barton Road, a half-hour walk from Torquay's seafront. A decade younger than her two siblings, she was home-educated and spent more time with her books and pets than with other children, but grew up "very happy", she remembered. The elegant house sadly no longer stands, but, for her more intrepid devotees, an understated plaque marks the spot.
2 – Torquay Town Hall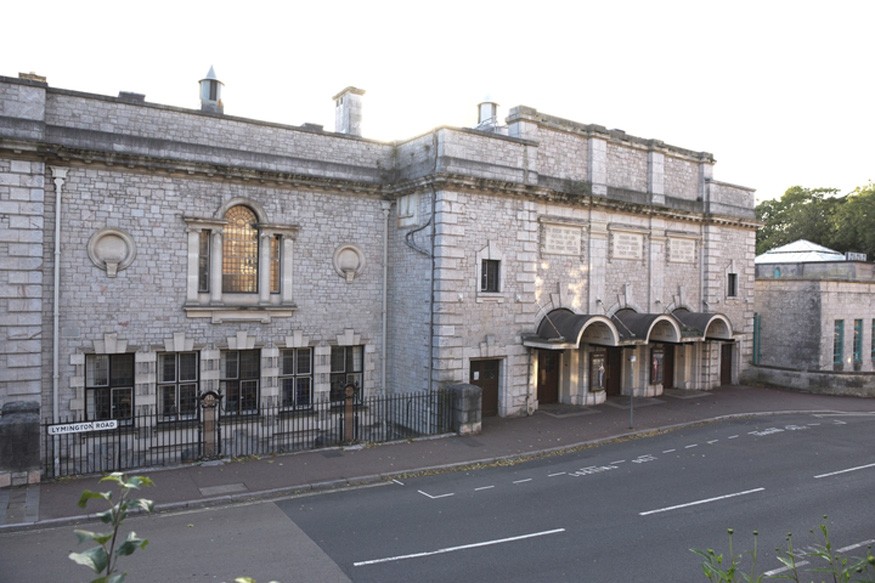 A mile away, a leisurely walk back in the direction of the harbour front will bring you to the elegant edifice of Torquay Town Hall. Built in 1911, the building was soon put into service as a military hospital throughout World War I, and young Agatha joined others in volunteering her services. As a nurse, she helped care for wounded soldiers but, perhaps more significantly for her fans, also took the opportunity to qualify as an 'apothecaries assistant'. It was here she studied the contents of the medicine cabinet – a catalogue of pills and potions that would crop up so frequently, often fatally, in her later books.
3 – Torquay Grand Hotel and Bust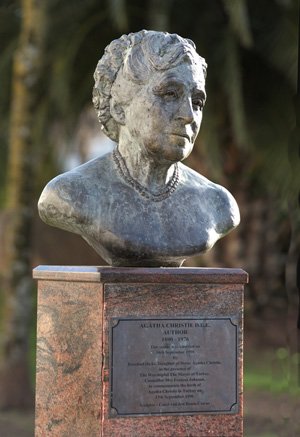 By then, Agatha had already met the man who would become her first husband, army officer Archie Christie whom she met at a dance. The outbreak of war meant Archie was dispatched to France in August 1914. The couple were married on Christmas Eve, and spent their first night as newlyweds in Torquay's Grand Hotel. A special suite is named in honour of the connection, and the hotel now plays host to murder mystery dinners and other events. The building marks one end of the Agatha Christie Mile, running along the beautiful harbour front. At the other end, the Imperial Hotel was renamed as The Majestic for the Miss Marple case The Body in the Library and kept its own name for Sleeping Murder. In between is a bronze bust of the author, near the Edward Pavilion where Archie proposed following a concert.
4 – Torquay Golf Course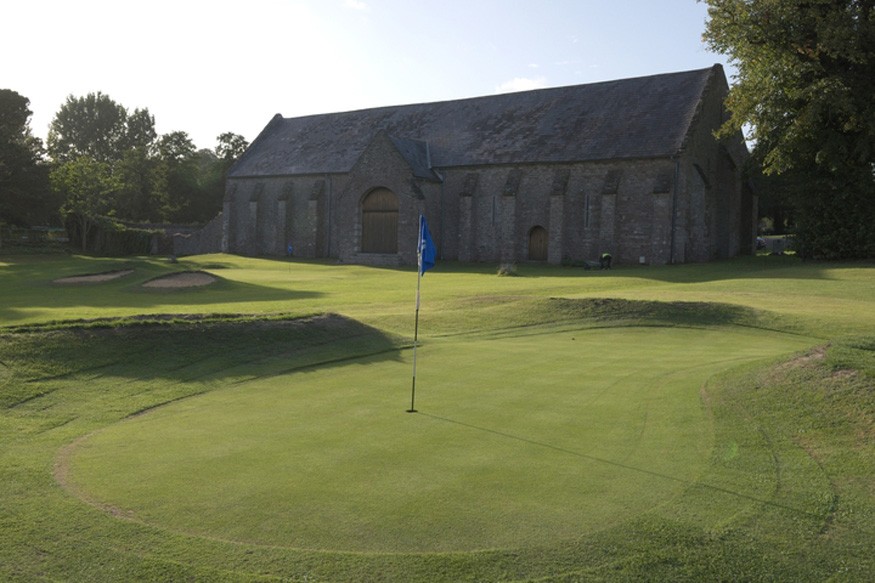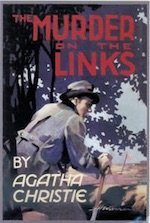 Torquay's links course up in the north-eastern part of town provides another significant spot in Agatha's early life. It was here she received her first marriage proposal from local lad Reggie Lucy before she met Archie. Both she and her first husband enjoyed playing golf, and her enthusiasm inspired her 1923 Poirot mystery Murder on the Links. But it was here Archie also spent time with his mistress, Nancy Neele, and in 1926 he asked Agatha for a divorce. Agatha was devastated, and Archie's betrayal prompted her disappearance for 10 days in a scandal that has never been fully explained, though it is explored in this fascinating graphic novel. By the time of the Christies' divorce in 1928, however, Agatha's literary career had taken off. She had already published six novels and a collection of short stories, and the Queen of Crime was just getting started.
5 – Steam Train Paignton to Kingswear, and Ferry to Greenway Halt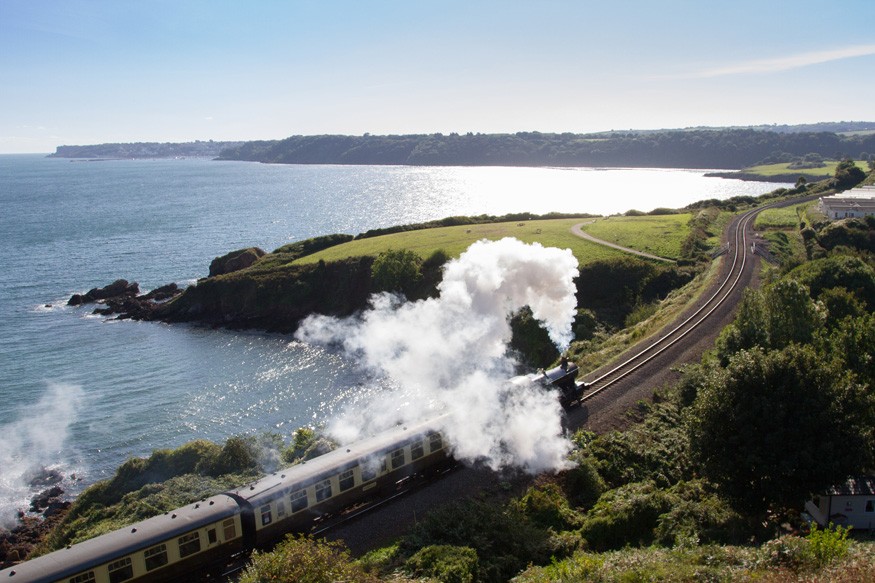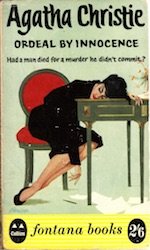 No trip to Devon will be complete without a visit to Agatha Christie's beautiful holiday home Greenway, set in stunning grounds overlooking the River Dart, where she found happiness in her second marriage to archaeologist Max Mallowan. Take a tip out of Hercule Poirot's book and travel there in style on the Dartmouth Steam Railway. After taking in the views on the picturesque seafront route from Paignton to Kingswear, it's a short ferry ride upstream to the family's own stop-off point at Greenway Halt, halfway to Totnes.
And if you think the bell at this quaint quay looks or sounds familiar, that's because Dame Agatha included it in her 1958 mystery, Ordeal by Innocence.
6 – Greenway House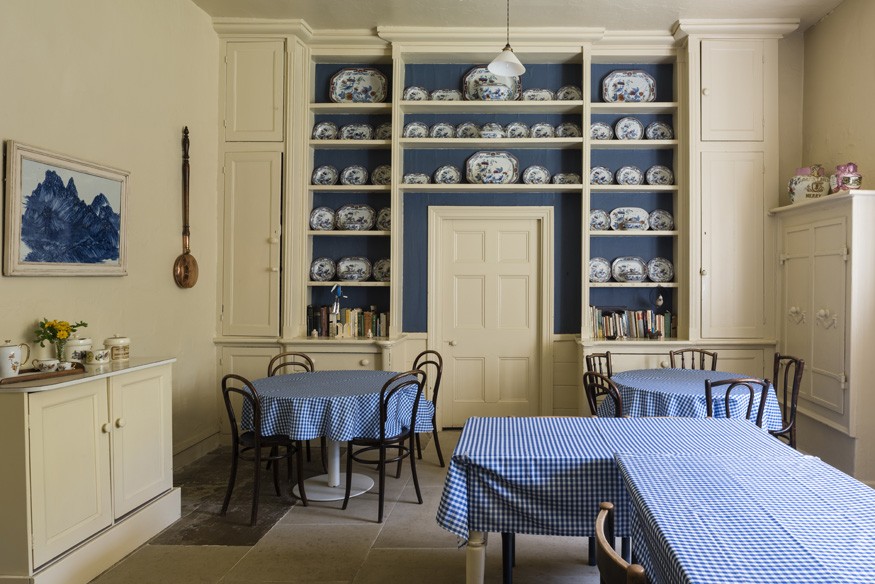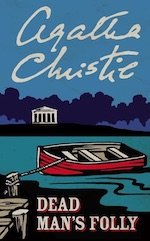 Even without the Christie connections, the house itself is a stunning step back in time – inside the drawing room, library and cosy kitchen you'd expect from an interwar villa, outside formal gardens giving way to wilder walks and hideaways. Despite her tranquil existence here, Agatha was happy to include Greenway in her books. The house became Sunny Point House in Ordeal by Innocence, as well as Amyas Crale's home in Five Little Pigs.
Most famously, the boathouse at the other end of the huge garden, a stunning and tranquil spot in real life, became the scene of the crime in Dead Man's Folly, published in 1956. Television Poirot star David Suchet and his fellow cast and crew even came here to film their 2013 adaptation.
7 – Personal items, including Murder on the Orient Express first edition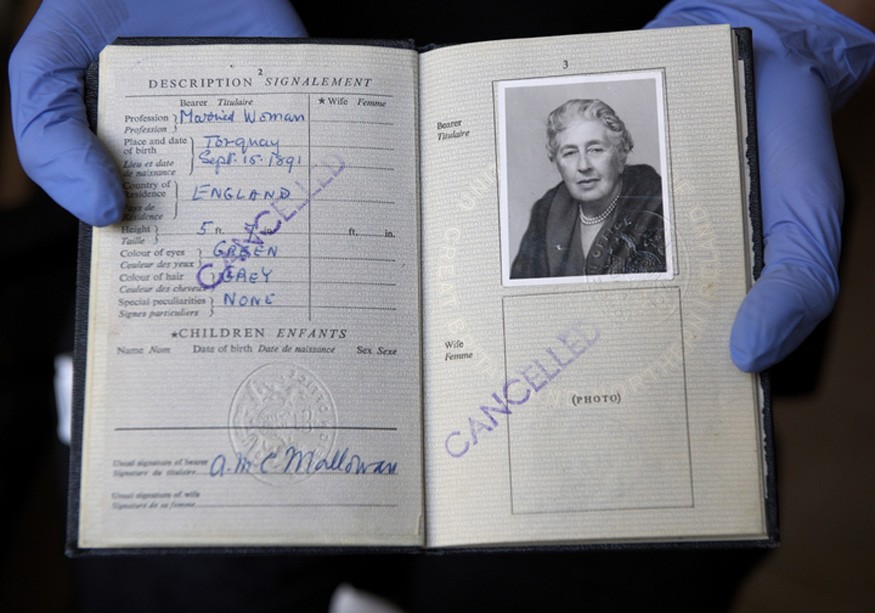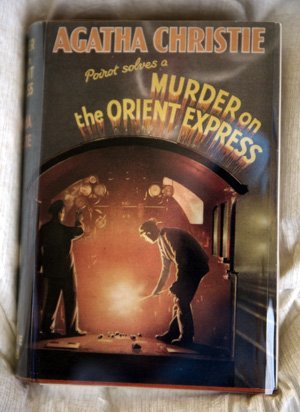 Agatha Christie fans won't know where to start in Greenway, with so many prized personal items among the family's private collection. You'll need gloves to inspect their own first edition copy of Murder on the Orient Express, but just walking from room to room is a delight, stepping past a chest in the hallway that turns out to have been a key part of Body in the Library, seeing where the family gathered to play games, or sit and listen to Agatha read out loud her own stories. Now managed by the National Trust, the home has been painstakingly restored to reflect the tranquil existence of the Queen of Crime, quite the opposite of her record-breaking fiction. And dedicated fans can even push the boat out and stay in a room upstairs.
8 – Great-Grandson James Prichard at Greenway House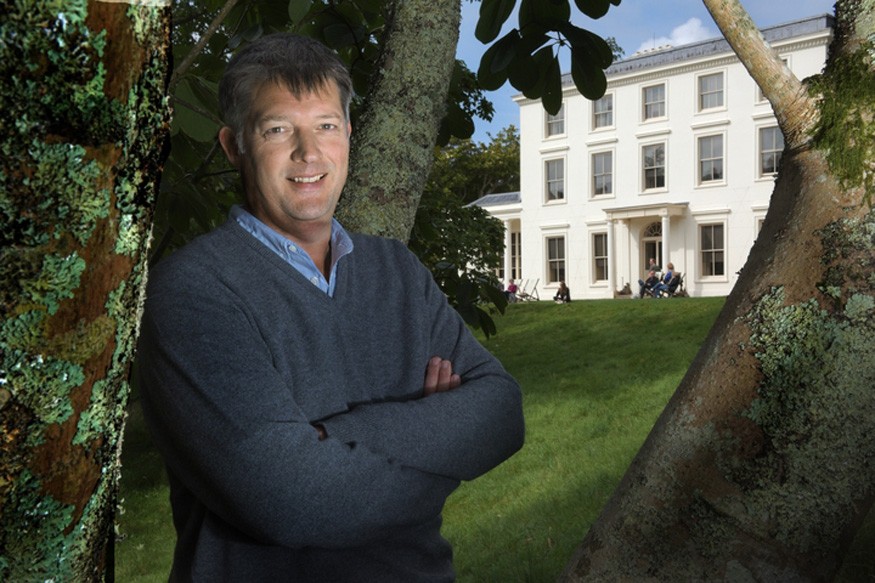 I was extremely fortunate in meeting Agatha Christie's great-grandson James Prichard on the day I visited Greenway. James shared his memories of visiting his great-grandmother for holidays, but only properly realising her cultural importance on the day she died. "I was six. I came home from school, my father was sitting quietly, and she was the lead item on the six o'clock news. It was only then that it really twigged."
Now James has followed his father Mathew in helming Agatha Christie Limited, and he is optimistic that recent adaptations such as the BBC's And Then There Were None prove the enduring appeal of her stories. Regarding the brand new Murder on the Orient Express film, he has huge faith in Kenneth Branagh's skill as both director and star. "It's a great story, and the luxury, the scenery, the train coming through the mountains, they all play an enormous part in making it right for the big screen."
And following in the footsteps of many others as Poirot? James has every confidence, explaining: "Agatha did not allow people to depict Poirot on the books, she thought the reader should be allowed to imagine the character in the way they wanted. So Ken has that licence as well, and he looks amazing, so I'm very happy."
Murder on the Orient Express is in cinemas 3 November 2017. Visit the film's Facebook page here.