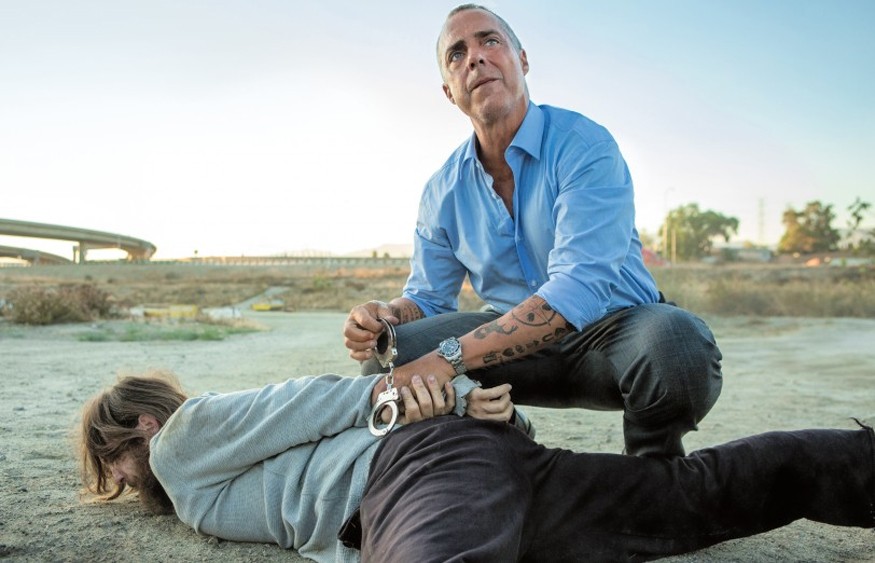 Hot on the heels of the latest outing for Bosch on the box, tablet, laptop or wherever you do your streaming, Amazon has announced a third series based on the books by Michael Connelly. Currently available on Amazon Video, series two takes much of its inspiration from the book Trunk Music and is free to watch to Amazon Prime subscribers. On Twitter, Connelly announced that series three will be based on The Black Echo and elements of A Darkness More than Night.
Titus Welliver has settled into the role of the world-weary LAPD detective and made Harry his own. He's still pretty tanned, but as series two begins Bosch is at the end of a six-month suspension so he's had plenty of time to catch some rays. He has even taken up jogging – definitely time to get back to work!
He's soon in the thick of it, showing other less experienced officers how it's done, and reuniting with partner Jerry Edgar (Jamie Hector). Then the discovery of a body in the trunk of a car about to get a parking violation ticket sets the pair off on the road to Las Vegas, the last place that the victim, porn movie maker Tony Allen, was seen.
Nothing good is ever going to come out of a trip to sin city, but at least it gives Harry the chance to visit his ex-wife Eleanor Wish (Sarah Clarke) and daughter Maddie (Madison Lintz). While the action is fast flowing in this second series, there's time to flesh out the characters and it is good to see Harry's often overlooked family man side getting an airing. "Anyone lays a hand on my family, and I'll kill you all…" How's that for a threat?
If I love Titus Welliver in the role of Bosch, then second prize must go to Lance Reddick as the chocolate-voiced Deputy Chief of Police Irvin Irving, whose politicking must take a back seat when tragedy befalls the family. Irving is a man who chooses his words carefully but the scenes where he is battling his grief are perfectly played.
A jazzy soundtrack (including an appearance by real-life performed Grace Kelly), coupled with the lights of both LA and Vegas are a winning combination, and Bosch's place with his view over the city never ceases to fill me with envy. All in all, a cracking second series of a show that is surely picking up Bosch fans daily as it plays on Amazon Prime. Roll on season three!
See our article on Season 1 here, and have a look at our top crime shows of 2015 here.