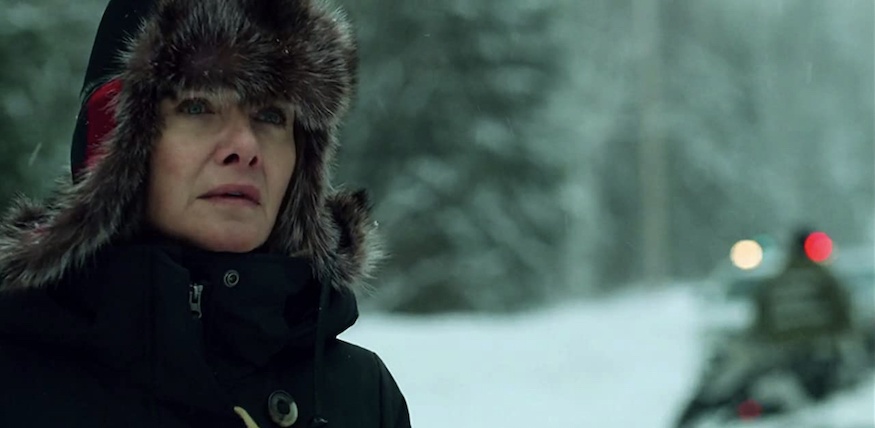 Amazon has recently brought us Three Pines, an adaptation of Louise Penny's Inspector Gamache series, but if you want to deepen your acquaintance with crime fiction set in French Canada, then look out for The Wall: Cover Your Tracks on More4 from Friday 10 February, 2023. Entirely in French, with English subtitles, this police procedural show will take you deep into the hinterland of northeast Quebec, where the winter is long and the snow is two metres deep.
The programme is set in the real world town of Fermont, close to the border with Labrador, nearly 1,000km from Quebec City. The town is there only to service a huge iron mine – a massive scar on the landscape that blasts and excavates year round, whatever the weather. And that weather is harsh – so harsh that the town's dominant piece of architecture is a structure called The Wall. This row of connected buildings blocks off the wind and consists of interconnected apartments, schools, a swimming pool, an ice rink, restaurants, shops, bars and other communal areas. It reminds us a little of City Under One Roof by Iris Yamashita.
When the rotting smell of death starts to permeate the air in the building, local cop Alex Théberge (Alexandre Landry) starts exploring the heating system and finds a body stuffed into one of the vents. The partially clad corpse is that of a young woman with an oriental mask glued firmly to her face. A gold mermaid has been painted on her thumbnail.
Down in Quebec City, police detective Céline Trudeau (Isabel Richer) is reclining in her apartment, which has a beautiful view of the le Château Frontenac, but soon finds herself on a plane heading to Fermont with its infamous Wall. Not quite the same view…
This will be a complicated investigation for Céline. It turns out that the body is that of an erotic dancer who earned a little extra as a sex worker among the miners. She had left Fermont some time back but must have returned. Her sometime boyfriend, Bruno Lamontagne (Patrick Hivon), is a foreman at the mine. And here's where it gets tricky, because Justine died of carbon monoxide poisoning – the same way Bruno's son died three years earlier. Ruled a suicide, the boy's death had riven the community in Fermont.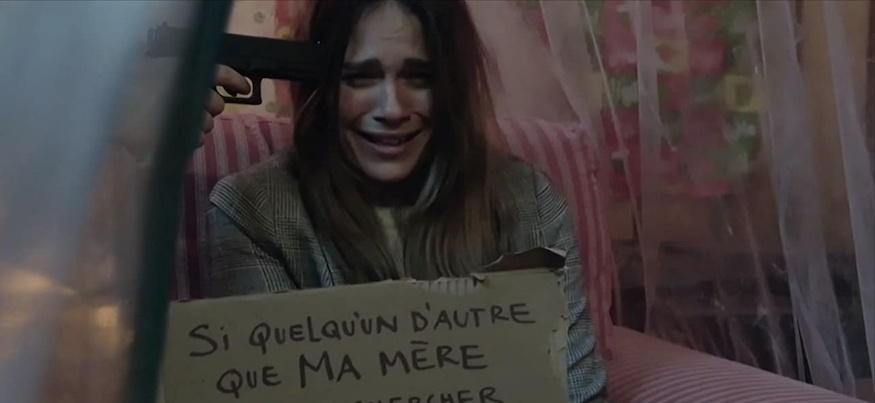 This is a murder investigation and Céline's method is to ruffle feathers of witnesses to shake out the truth. However, she's paired with the local cop Alex, who reacts furiously to her approach because he has to work in community on a day-to-day basis. Then there's the mine itself, which depends on the price of iron on world markets but also on the provincial government for its licence. The Ricard family, who own the mine, can't afford any negative publicity, nor can they afford a slowdown to production. However, it seems someone has sabotaged some of the enormous backhoe excavators they use down in the pit.
Other dangers abound as well. The cold is one of them. The snow-covered scenery is stark in its beauty but a few minutes outdoors with no coat is enough to kill. Among the pines, packs of wolves roam and during a drive to the mine Alex and Céline are stopped by two wildlife officers. A lone wolf is causing a hazard along the road and they need to put it down. While stopped, they meet the mine owner's son Louis Ricard (Jean-Philippe Perras) and his wife Sophie (Maripier Morin) – this is a shock for Céline because Sophie is her estranged daughter. Now she works as the mine's PR consultant.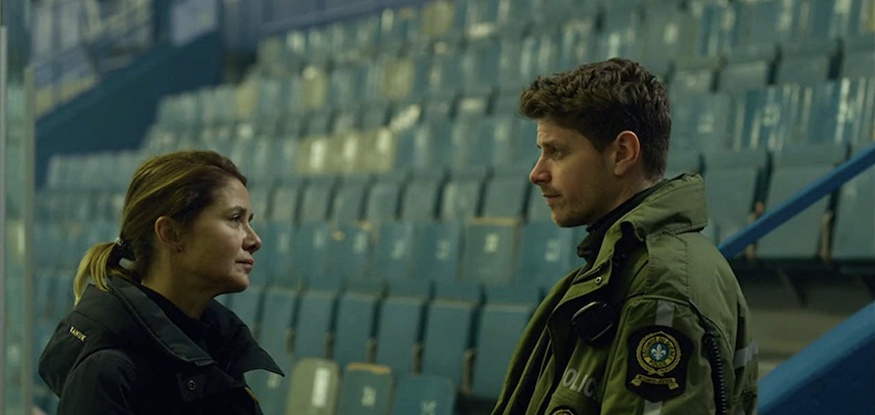 The set-up for The Wall: Cover Your Tracks is a fascinating one. As with The Wall itself, there are all kinds of hidden connections among the people of Fermont, and lingering resentments, which bubble up to disrupt the investigation and send Céline and Alex along new lines of enquiry. The idea of a whole town relying on a single structure and a single company is another angle that makes it interesting. We've seen plenty of snow and ice before while watching Scandinavian crime shows, but here there's a different kind of claustrophobia as other victims start to disappear. You get a real sense of what mining is like, out of sight, in different places, where other rules seem to apply and the scale of the machinery is frightening. It also provides an interesting counterpoint to Cardinal, the show based on the books by Giles Blunt, set in a mining district in Northern Ontario, in English Canada.
The Wall originally aired as La faille, which translates as The Fault, in Canada in 2019 with the first season comprising eight 45-minute episodes. A second series of nine episodes was broadcast in 2021.
The Wall: Cover Your Tracks will be available to stream on Walter Presents, with episodes airing on Fridays at 9pm on More4.