If you're on the queasy side, scroll down now. Forensic-based crime fiction novels might not be your thing…
But if you love an unconventional clue, then the new Kathy Reichs novel needs to go on your reading list. Yes, someone has left an eyeball, complete with some GPS coordinates, on the back porch. And so a new mystery begins for mainstay forensic investigator Tempe Brennan. It's gory but intriguing at the same time.
Our weekly news report also features three names who are new to us – authors we've never covered before. Plus, get ready because two big guns – Chris Brookmyre and Felix Francis – have new books out.
Cold Cold Bones by Kathy Reichs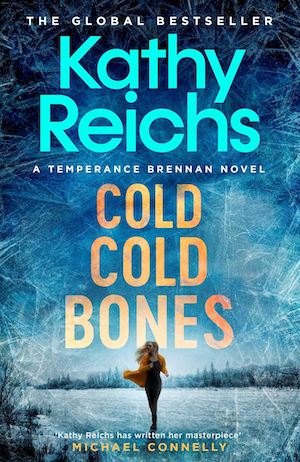 The 22nd book in Kathy Reichs' series featuring forensic anthropologist Temperance Brennan finds her enjoying a lull in her workload. It is winter in North Carolina, the crime rate has dropped and Tempe is enjoying some quality time with her daughter Katy, who has just left the military. But when they get home from dinner one evening, there's a box on the back porch. It contains a very fresh human eyeball, etched with GPS coordinates, and is the first step in a macabre and disturbing journey that is destined to bring Tempe's past into sharp focus. Cold Cold Bones is out on 21 July.
Order now on Amazon or Bookshop.org
The Cliff House by Chris Brookmyre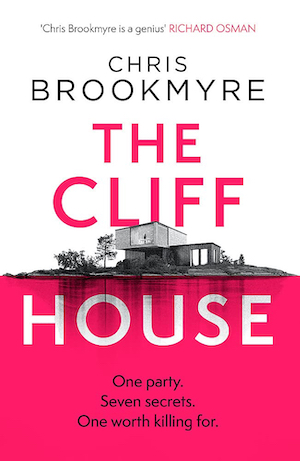 A hen weekend goes badly awry in The Cliff House, the latest standalone by Scottish crime fiction author Chris Brookmyre. Bride-to-be Jen rents a luxury getaway on a private island for herself and six friends. The helicopter won't be back for 72 hours. They are alone. Or are they? As Jen and her pals get into the swing of things and the booze begins to flow, one of them disappears. Then they receive a chilling message telling them that unless someone confesses her terrible secret to the others, their missing friend will be killed. Problem is, everyone there has a secret to hide, and no one is prepared to confess. The Cliff House is out on 28 July.
Order now on Amazon or Bookshop.org
The Very Nice Box by Laura Blackett and Eve Gleichman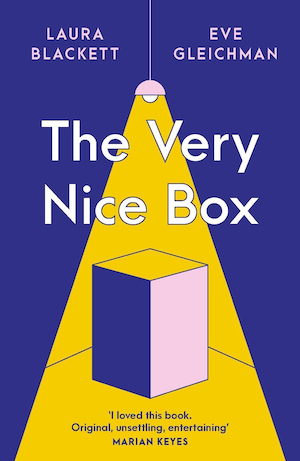 Ava Simon designs storage boxes for a slick Brooklyn-based furniture company. She's hard-working, obsessive and heartbroken from a tragedy that killed her girlfriend and upended her life. It's been years since she's let anyone in – until, that is, she meets Mat. He is young, charismatic and Ava's new boss, and after he offers her a lift home one day an unlikely relationship blossoms. But what if Mat is not who he claims to be? The Very Nice Box by Laura Blackett and Eve Gleichman is an offbeat, wryly funny debut thriller that's already out for Kindle and arrives in print on 26 July.
Order now on Amazon or Bookshop.org
The Woman Underwater by Penny Goetjen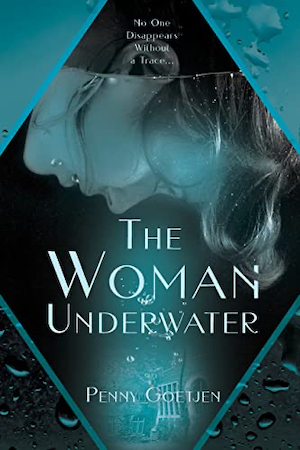 Seven years ago, Victoria's husband went off to work and never came back. Time has passed, and still no one seems to know what happened to him. No witnesses have come forward, his car was never found, and any tenuous leads that the police ever had came to nothing. He simply vanished on a field trip with the private boarding school where he taught – the school their son now attends. Victoria is stuck in limbo, unable to grieve or move on with her life. But someone has to know what happened, and that someone may be closer to Victoria than she realises… The Woman Underwater by Penny Goetjen is published on 26 July.
Order now on Amazon
Iced by Felix Francis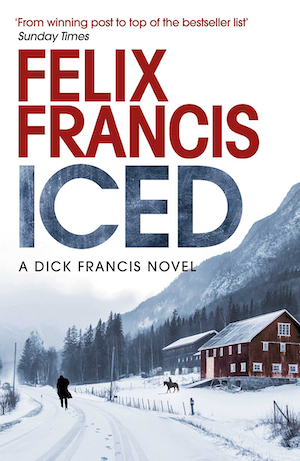 It's pretty high odds that you've never before come across a former jockey turned Cresta Run junkie in a crime fiction novel. That's about to change – meet Miles Pussett, who owns that back story and takes a leading role in Iced, a new arrival from Felix Francis, out 21 July. Miles is in St Moritz pursuing his adrenalin buzz of choice when his old world comes back to haunt him. It's the weekend of White Turf, a horse race run on the ice, and reluctantly Miles agrees to help out in the stables. But there's some funny business going on, and when our hero begins a search for answers he puts himself slap bang into the line of fire.
Order now on Amazon or Bookshop.org