This week our new books column introduces five crime novels, including the chance to meet a new and unusual character in the genre, Kalmann, who also calls himself the Sheriff of Raufarhöfn. Yes, this is Icelandic crime fiction of the quirkiest kind – which means it's definitely worth a look, particularly if you love Nordic noir.
However, if you don't, then just keep reading because we've got an espionage epic from David Adams Cleveland, a hardboiled tale of revenge from Steven Torres, a chilling mystery for Josephine Tey in Nicola Upson's latest, plus a pretty bizarre indie crime road trip novel from Mark Schorr.
The best books are crime books, and ain't that a fact.
Kalmann by Joachim B Schmidt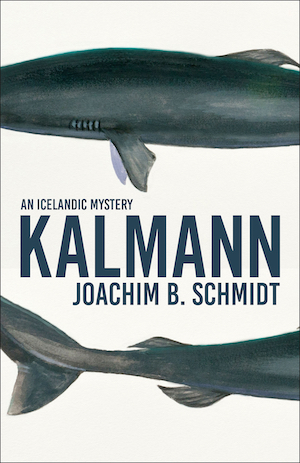 Swiss author Joachim B Schmidt lives in Reykjavik and this decidedly different Nordic crime thriller is set in the remote northern peninsula of Raufarhöfn, Iceland. The Kalmann of the title is a 34-year-old mentally challenged man who is dismissed by locals as a little odd – after all, he has appointed himself the Sheriff of Raufarhöfn and spends his days trekking the wide plains surrounding the village. Then one day he discovers a pool of blood in the snow, and the swiftly unfolding events threaten to overwhelm him. Dubbed an 'Icelandic Fargo', Kalmann is out on 19 May.
Order now on Amazon or Bookshop.org
Gods of Deception by David Adams Cleveland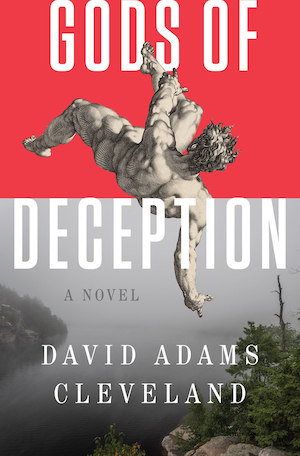 Judge Edward Dimock, aged 95, is the patriarch of his family and the man who defended Alger Hiss in the famous 1950s Cold War 'trial of the century'. He is writing his memoir at his Catskills retreat and troubled by doubts. Was his client guilty of spying for Stalin? Dimock enlists the help of his astrophysicist grandson George Altmann in his quest for the truth – and what George uncovers could rewrite history… Based on real Cold War events, this is a tale of espionage, family and love, Gods of Deception by David Adams Cleveland is out on 17 May.
Order now on Amazon or Bookshop.org
Vengeance is Mine by Steven Torres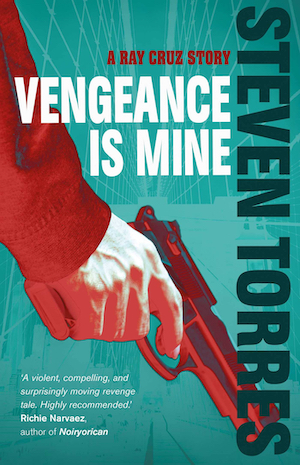 The New York author Steven Torres has begun a new series with Vengeance is Mine, which is out now. We pick up with former enforcer Ray Cruz, who has left the game but is pulled back in when thugs hired by a local businessman beat up his daughter, Elena. Vowing revenge, he starts looking for whoever was behind the attack, but police detective Jack Carver and FBI agent Ramona Esposito try to talk him out of the path he's taking. What does Elena know and why was she attacked?
Order now on Amazon or Bookshop.org
Dear Little Corpses by Nicola Upson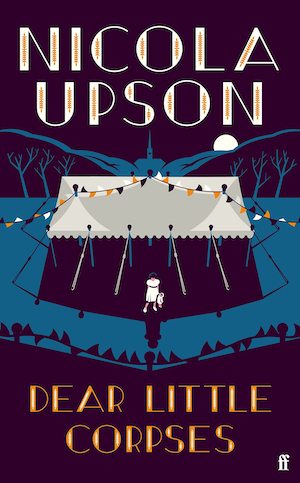 You only have to wait until 19 May for Dear Little Corpses, the latest in Nicola Upson's popular series featuring real-life crime writer Josephine Tey. Britain is at war, and across the country thousands of children are being evacuated to the countryside. When a little London girl vanishes without trace, the reality of separation becomes more desperate and more deadly for those who love her. In the small Suffolk village she calls home, Josephine finds it hard to cope with all the changes going on around her – then events take a dark and sinister turn…
Order now on Amazon or Bookshop.org
The Master Mind by Mark Schorr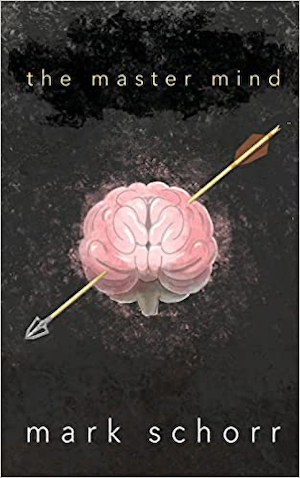 Geeky Tom Lord claims to have ESP, but it isn't much help to him when he tries to intervene in an attempted assault. Luckily, the victim's sister is on hand to get the job done and soon Diana Wynne and Tom have formed an awkward relationship. Tom claims to have been stalked by a researcher interested in his powers but Diana is sceptical until a brutal attempted kidnapping sends the pair on the run from Portland, Oregon, travelling the country and picking up assorted misfits with varying abilities along the way. Mark Schorr's The Master Mind is out on 18 May.
Order now on Amazon