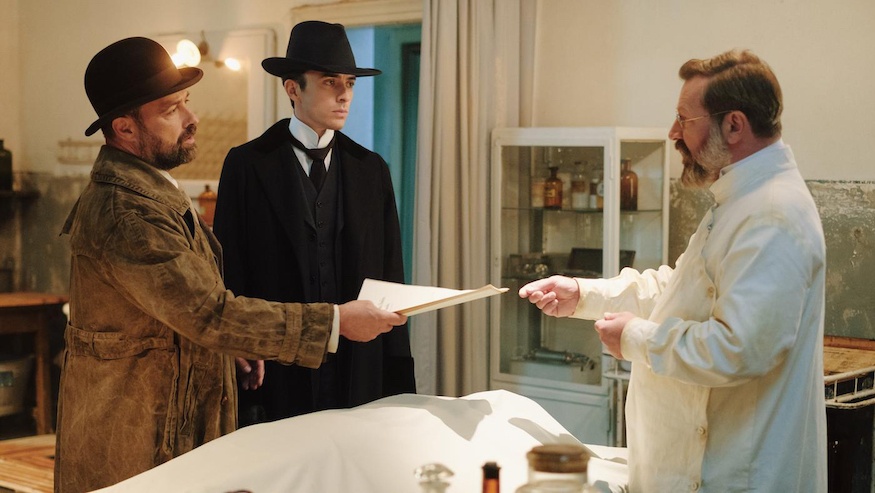 Inspector Oskar Rheinhardt and psychoanalyst Dr Max Liebermann resume their crime-solving collaboration in season two of Vienna Blood, which is available to stream in the US via PBS Masterpiece on Prime Video. Based on the popular Liebermann novels by Frank Tallis, this is a fascinating series if you enjoy lavish period crime dramas and equally if you like Agatha Christie-esque mysteries. UK viewers can watch the series on BBC iPlayer.
Things get underway with the case of The Melancholy Countess. Living in a grand Vienna hotel while seeking a cure for her depression, Countess Nadazdy suddenly takes ill at dinner, dramatically stumbles up the stairs and, it seems, is confronted by an apparition. The next morning she's found drowned in her bathtub and the police quickly determine it was suicide.
Police detective Rheinhardt, played by Jürgen Maurer, pays a courtesy visit to Liebermann's (Matthew Beard) new practice – the widowed countess was one of Liebermann's first patients. As well as asking for help understanding the victim's frame of mind, Rheinhardt wants to warn Liebermann of the potential damage this could cause to his reputation. A woman he has been treating with the controversial new approach called psychoanalysis has apparently killed herself.
After a stuttering start, the pair are investigating once again and soon it appears an officer recently discharged from the military had been courting the countess, even though she was twice his age. Equally troubling are the dreams the countess had reported to Liebermann during their sessions involving a baby girl who turns to dust. What was the countess so afraid of? Eventually, an autopsy takes place and they find she was poisoned.
Other cases in the series include The Devil's Kiss, in which a young vagrant finds a body in one of Vienna's slums; and Darkness Rising, about the murder of a monk in a monastery.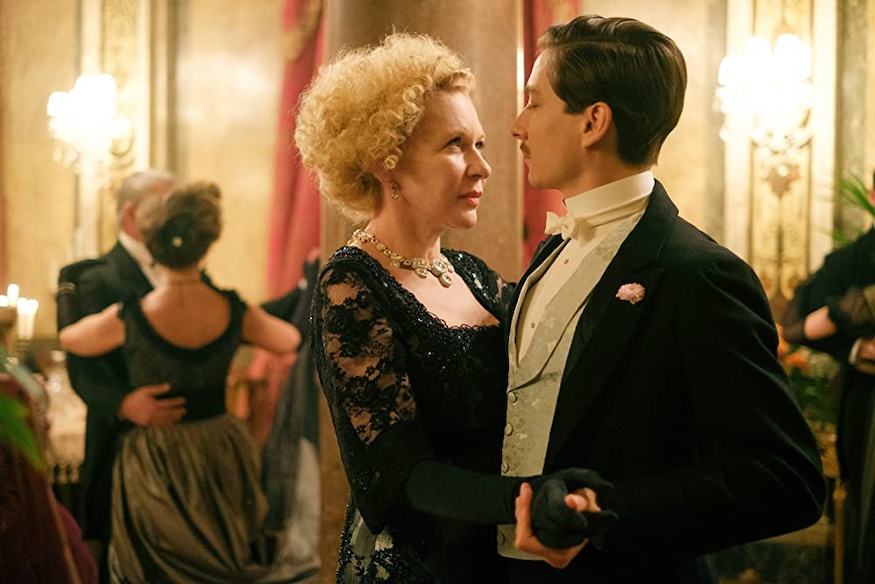 The premise of these stories is as intriguing as the mysteries. Rheinhardt is a progressive inspector who is introducing new methods to Austrian policing, such as criminal profiling and forensics. He involves Liebermann in the former, while calling on the young doctor's fiancée, Amelia Legate (Lucy Griffiths), to analyse evidence at crime scenes. Making use of Vienna's baroque imperial architecture, the setting is rich and impressive. While not as gritty or brutal as Paris Police 1900, it does tackle some of the same issues such as sexism and the growing undercurrent of antisemitism in Europe – Liebermann being a Jewish character.
Another theme which adds spice to the mysteries is the exploration of the human mind as the last bastion of ghosts, dragons and demons. Liebermann is a student of Sigmund Freud, and at the time psychoanalysis and the study of mental health were new fields. Where a rival doctor was prescribing opiates for the countess, Liebermann was trying to understand her mind in order to solve her problems. We see similar things happening today as anti-depressants are being questioned and there is a wider appreciation of mental health.
While some of the themes are fierce, the characters themselves are largely gentle and decent. Propriety and old-fashioned manners may hinder Rheinhardt in his objectives now and again, but it's interesting watching the subtleness of his relationship with the younger and easy-to-ruffle Dr Liebermann. With an atmosphere of grandeur and a creepy mystery in each storyline, Vienna Blood is perfect Sunday night viewing.
Warning: there are glimpses of wonderful cakes in the salons of Vienna…
Click here to watch Vienna Blood on Prime Video in the US.