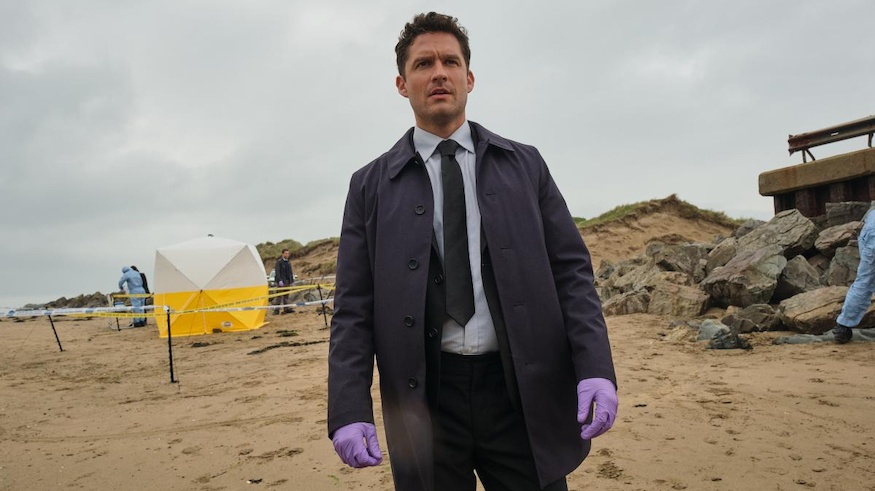 Her Vera and Shetland books have already been transformed into successful TV drama series – now Ann Cleeves' DI Matthew Venn is about to hit the small screen.
The Long Call, based on the opening book of the North Devon-based mystery series, is the inspiration for a four-part crime drama airing on ITV at 9pm on four consecutive nights starting Monday 25 October, before becoming available to stream on ITV Hub and BritBox UK. Ben Aldridge stars as Venn – a character he already knew pretty well because Ben narrated the audiobook version of Ann Cleeves' novel.
He has the author's seal of approval, with Cleeves commenting: "I can't think of anyone who could play Matthew Venn better than Ben Aldridge. He brings an authenticity and commitment to the role. I always hoped that the actor chosen would come from Devon, where the books are set, and he does."
The cast boasts some illustrious names. Juliet Stevenson plays Venn's mother, Dorothy, and The Long Call also includes Anita Dobson, Neil Morrissey and Inspector George Gently and The Professionals star Martin Shaw.
Venn and his husband Jonathan (played by Declan Bennett) return to the small North Devon community where Venn grew up and confront a difficult past. Ostracised as a teenager by the Brethren in which he grew up because of his sexuality, and by his recently widowed mother who is a member of the religious group, Venn has plenty of bridges to rebuild. He also has a new job and his team is put to the test when the body of a man is found on the beach close to Matthew's home. The investigation casts a shadow of doubt over the whole community and to expose the killer, the team members must dig deep – opening old wounds and a uncovering a deadly secret in the process.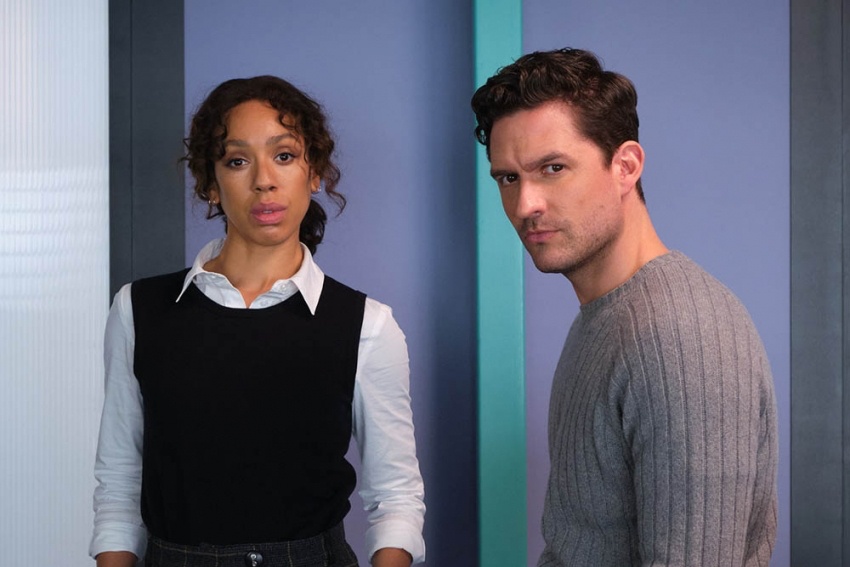 The drama was filmed on location in North Devon and Bristol by Silverprint Pictures – who are also the creators of Shetland and Vera. Angie Daniell, who also produced Vigil, is producer.
"I'm delighted to be playing Matthew Venn, a brilliantly unorthodox detective who audiences will see solving a gripping and intricate case, whilst simultaneously surmounting a deeper, more personal mystery within himself. It's a poignant and complex journey of self-discovery and sexual and religious identity, which navigates the tension between pride and shame, and I feel privileged to be bringing it to ITV viewers in The Long Call," said Ben Aldridge.
Read our review of The Long Call here. Also see Broadchurch, the mystery set on the Jurassic coast.