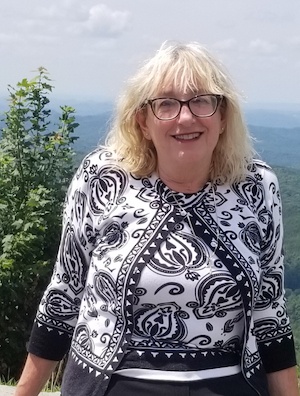 They say the best things come in small packages – and a new subscription-only publishing business is taking that literally! Bite Size Crime Stories is the brainchild of US-based Dr Catherine Turner and it has launched via Patreon.
A former product development engineer whose career detour into teaching forensic science inspired a love for crime fiction, Dr Turner is the main author for the project – although more writers from around the world are about to join the Bite Size team. 
The idea is simple and ingenious – for as little as £4 a month, subscribers are guaranteed two original short stories each week, plus occasional random bonus content such as original artwork and music. A tier two subscription adds autopsy reports if applicable, witness statements, all the laboratory forensics reports, and other bonus material, while tier three will include shorter stories about previously introduced characters, as well as monthly live Q&As with the authors over Zoom, exclusive merchandise, and autographed pictures of the authors and copyright-free downloads of art inspired by the stories.
If you're looking for a unique gift for the crime fiction lover in your life, Bite Size can help there too. You can order a tale that centres around your person as hero, victim, a witness, or whatever part you choose and Bite Size will write a unique story just for them.
If the subscription idea takes off, there are big plans for the Bite Size business, as Chattanooga-based Dr Turner explained: "Eventually, within the next five years, we plan to film our original work and offer web stories along with the written short stories. Currently, I have over 100 stories outlined with a few recurring characters that keep writing themselves into story ideas. The main goal is to build a subscriber base that eventually funds a full production studio where we make movies and short series stories based on original stories, all for only $5 a month."
She added: "The writers and illustrators involved with this project love the genre, love the murder and mayhem, and share a short attention span. These stories are for those of us who want a full meal in an appetiser timeline. Characters are often brutal, often subtle, but never boring."
Visit the Bite Size Crime Stories website or see the Bite Size Patreon page to find out more.