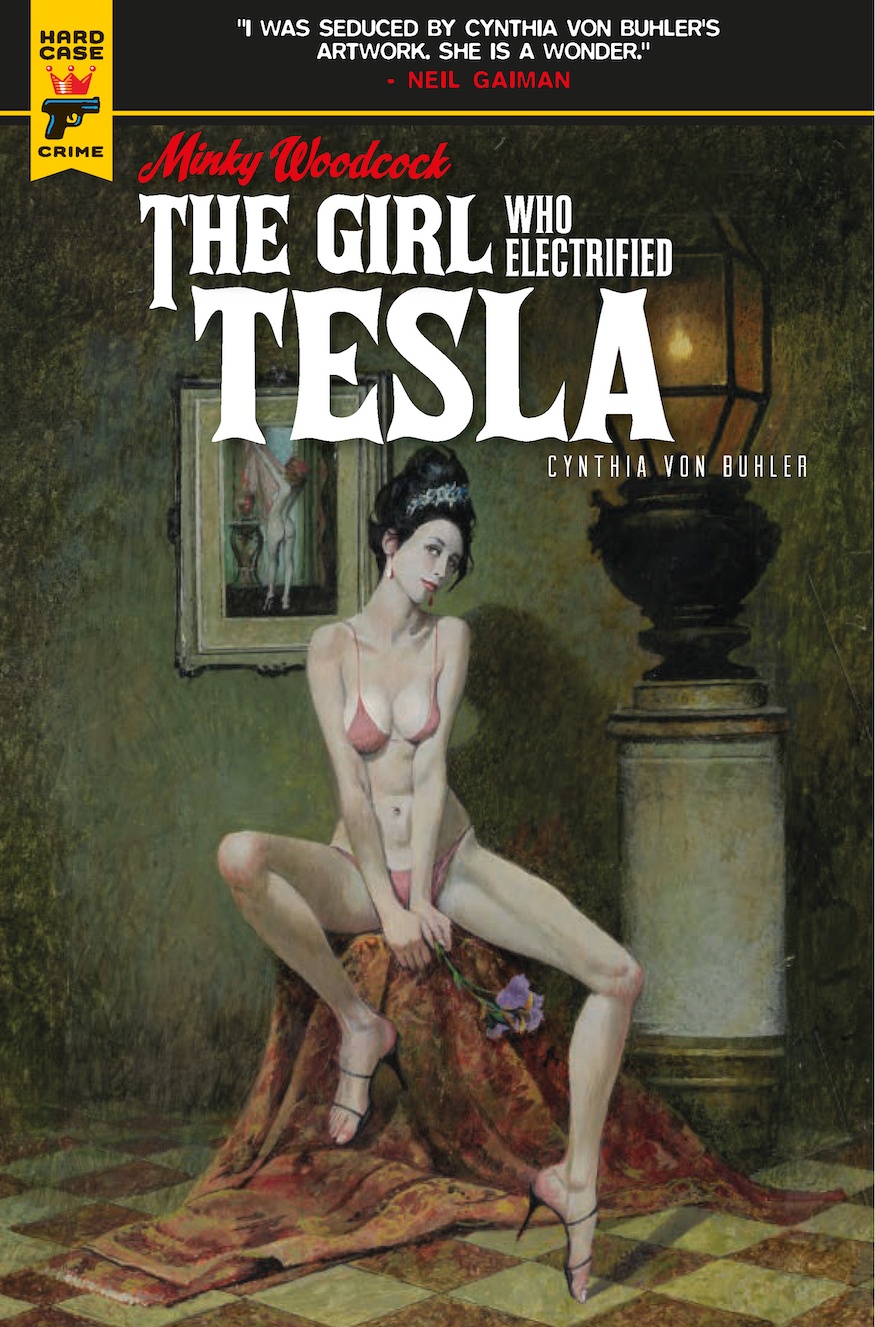 After finding herself at the heart of the mystery surrounding the death of Harry Houdini, the woman detective Minky Woodcock returns in a new comic book series set nearly 20 years later and involving another 20th century icon – Nikola Tesla.
The first issue of Minky Woodcock: The Girl Who Electrified Tesla will hit comic shops and digital devices on 14 April. Written and illustrated by the multi-talented Cynthia von Buhler, it will feature four variant covers, including artwork by von Buhler herself, Robert McGinnis (above), Dani Strips of 2000AD fame and a photographic cover featuring burlesque model Pearls Daily.
Scroll down to see the covers in all their glory. We have also included some internal pages from the comic.
The story sees Minky drawn into a twisted mystery after becoming involved with the great inventor Nikola Tesla. It involves Nazi agents and a race to get hold of the world's first weapon of mass destruction – yes, it's the Tesla Death Ray. Don't tell Elon Musk.
Cynthia von Buhler said: "As with the Houdini episode, all of the anecdotes related to Tesla's life in my book are based on fact. I really love finding bizarre, unbelievable facts and weaving them into my stories."
A graphic novel collecting the comics is set to appear in October.
You can read more about Minky Woodcock: The Girl Who Handcuffed Houdini here.