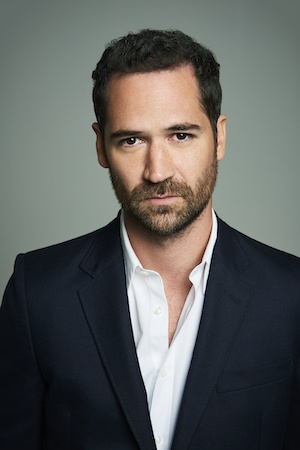 As the filming of the final series of Amazon's Bosch wraps in Los Angeles, there's news of another popular Michael Connelly character, Mickey Haller, AKA The Lincoln Lawyer, making his way to the small screen.
Haller has already made the transition from page to screen, courtesy of the 2011 movie The Lincoln Lawyer, which starred Matthew McConaughey as the wily attorney. Now it is the turn of Netflix, whose The Lincoln Lawyer TV series will star Manuel Garcia-Rulfo (pictured) as Mickey Haller. Season one will comprise 10 one-hour episodes and is based on the second book in the series, The Brass Verdict.
There's no news yet about other casting or when the series will begin filming, but David E Kelley (Ally McBeal, The Practice and Boston Legal) has been named as Executive Producer.
Michael Connelly commented: "I'm thrilled to call Netflix our home. And I'm excited to bring this rich, multilayered story filled with intriguing characters and mysteries to solve to millions of viewers – both old and new fans around the world.
"Manuel is the ideal Mickey Haller, as Haller follows in the footsteps of his attorney father with the showmanship of his Mexican movie star mother. Manuel brings a powerful dynamic and dimension to the role – one that aligns with the books and will give the show the opportunity to celebrate the Latinx heritage and roots of this Los Angeles-based story," he added.
Try the book: