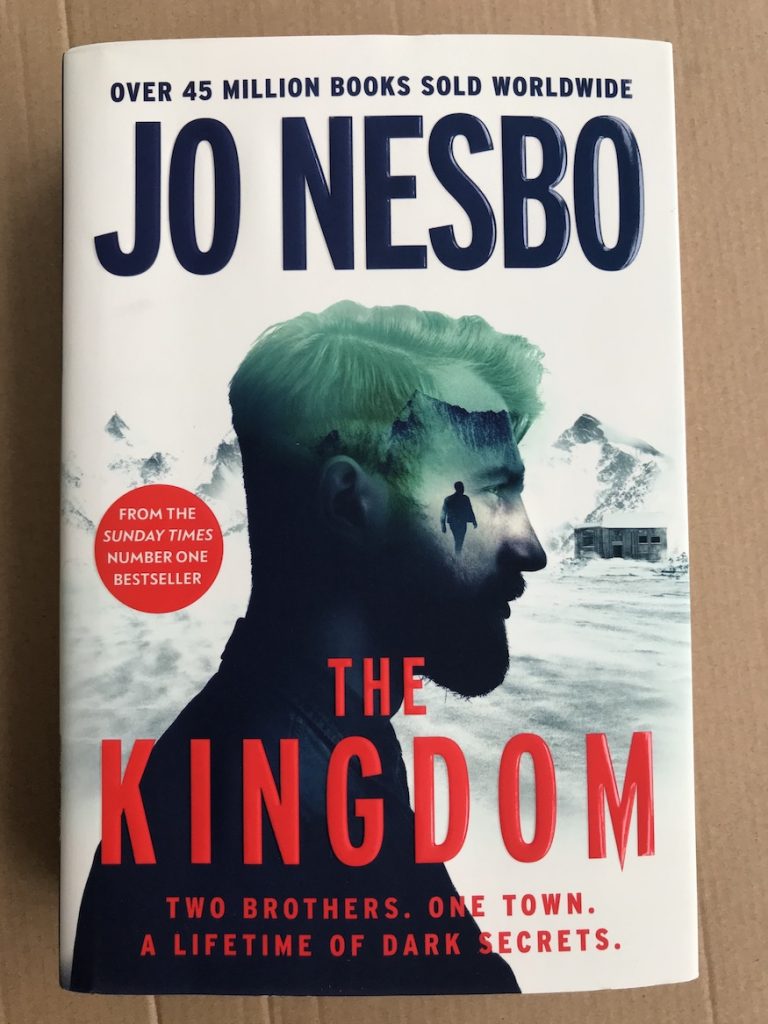 In addition to the hugely popular Harry Hole series, Norwegian author Jo Nesbo often writes standalone novels. Books like The Son, Blood on Snow and Macbeth have given him the chance to work with themes and in styles that wouldn't fit into his main series.
His latest is The Kingdom. The 550-page hardback has just landed here at Crime Fiction Lover HQ so we decided to give you a close-up look at it.
Set in the foothills of a Norwegian mountain range, at first scan the book has an American feel to it, almost like a Western. There are guns, knives, hunting and an old Cadillac. It's also about family. There are two brothers. Carl has travelled the world and returns with big plans for the small Norwegian settlement he grew up in. Roy, our narrator, stayed put and wants to let deeply buried family secrets lie.
But you know, this is crime fiction, and secrets like these can never stay hidden. Spilled blood seems inevitable…
Here Jo Nesbo has worked with Robert Ferguson, a new translator. Many of his previous novels have been translated by Neil Smith.
Anyhow, feast your eyes and pre-order your copy with our link.