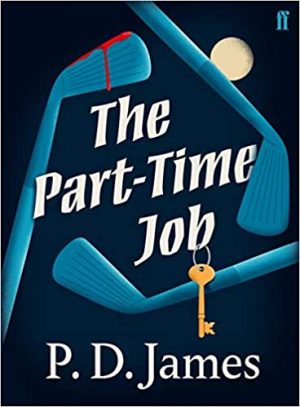 Many readers are familiar with legendary crime author PD James through her novels about Detective Chief Inspector Adam Dalgliesh or her private detective Cordelia Gray. However, she was a skilled writer of short stories as well and on 14 July Faber & Faber is celebrating the author's 100th birthday with a reprint of her 48-page story, The Part Time Job. It was originally written in 2010.
It's a treat to read, especially if you like stories that end with a satisfying twist. You can almost hear the Queen of Crime chuckling as you get there. Or perhaps that's because her actual birthday was on 3 August. Anyhow…
The first-person narrator of this story has been considering a way to wreak revenge on Keith Manston-Green for decades. The St Chad's school bully terrorised him from the age of seven until 17, a period the narrator calls 'years of hell'. He admits it can seem odd that he has nurtured his obsession with murdering his tormentor for such a long time, but he can't escape it. As he says, Manston-Green 'made me what I am.'
The narrator's parents were killed in World War II, and he inherited the family locksmithing business, thereby acquiring some skills that will come in handy as his plan develops. How he conceives of and carries out his scheme, I will leave for you to discover for yourself. Deliciously diabolical!
An additional treat in this publication is James's essay, Murder Most Foul, in which she explores her – and legions of other readers' – attraction to the mystery genre. Of interest to crime writers, she reveals herself as a plotter, which is a writer who works things out in advance, a different species than the pantser, who works 'by the seat of the pants.' By whatever means she achieved her great success, Faber published her for more than 50 years, from her first novel, Cover Her Face, in 1962. The publisher is reissuing James's second Dalgliesh novel, A Mind to Murder, in early July.
We remembered PD James with this 2014 tribute. You can also take a peek at a newer crop of British women crime writers here.
Faber & Faber
Print/Kindle/iBook
£2.62
CFL Rating: 4 Stars