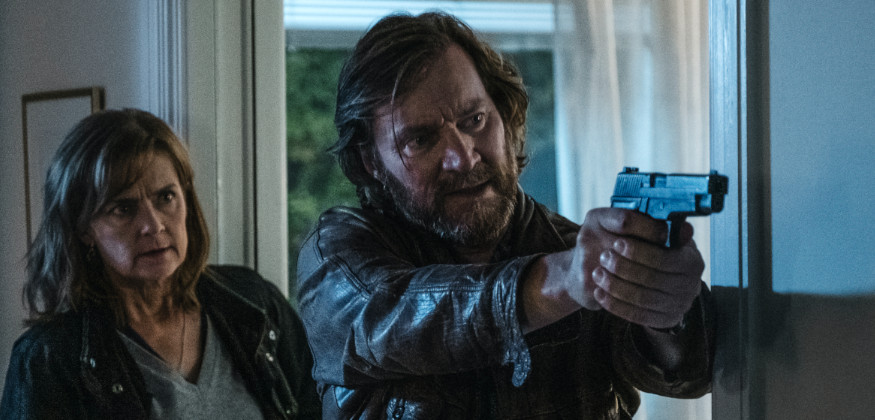 Back in 2017, the Swedish crime show Before We Die made its UK debut with subtitles on Channel 4. It was a big hit with Crime Fiction Lover readers, who will be pleased to know that the intense, Stockholm-based cop show is returning to Channel 4 and Walter Presents on 15 March.
Season two picks up exactly where the first series left off – at the edge of a cliff, literally. Hannah Svensson is played by Marie Richardson (above, left) and she's standing there looking down into the water. The body of a mobster from the Mimica crime family bobs to the surface and she empties her gun into him – just to be safe. But wait… why would a Swedish detective do that? Shouldn't she be calling in the shooting?
Well, the answer lies back in the season one storyline. The Mimicas were infiltrated by Hannah's son, Christian (Adam Pålsson). He witnessed many of their crimes and informed on them. They know his identity, and he's gone on the run. While the leading members of this crime syndicate are at large Christian can't return to Stockholm and that's why Hannah seems to be playing outside the law.
The first episode of the new season is fast-paced and may confuse you at times, particularly if you haven't seen the first series. All sorts of seemingly unrelated events take place, before the threads of the plot begin spinning together. You'll witness a heavy handed drugs bust, and watch a cop slip away with some of the confiscated narcotics. You'll see a bought cop being literally sold by one crime family to another – a unique element we've never seen before. And you'll see Hannah blackmail a dealer with no qualms whatsoever, just so that she can get closer to his paymasters. Nothing. Nothing. NOTHING. Is going to get in her way as she tries to make the city safe for Christian's return.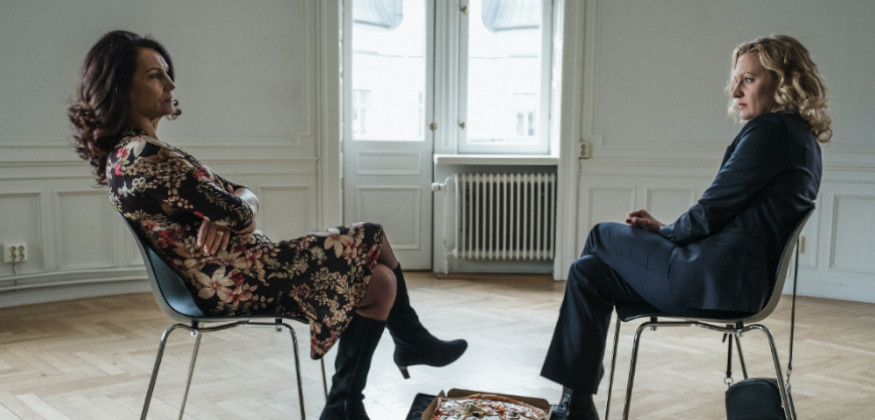 When she's getting on with her day job, Hannah is surveilling her colleagues, trying to find out who is leaking information to organised crime. She turns to another series one stalwart, Björn Isaksson (Magnus Krepper), to help her, and he's astounded once again by her ruthlessness. As the series unfolds, it turns out that the Mimicas aren't her only worry. There's a shadier and deadlier force at work in Stockholm called The Circle, which includes more than one cop and kills with casual ease to keep its dealings under wraps. Hannah and Björn have no way of knowing who they can trust.
With its urban settings and close-in, documentary-style camerawork, Before We Die doesn't try for the classic, moody atmosphere associated with Nordic noir. Instead, get ready for sudden changes of pace, plot twists and suspense from the beginning. Every second it seems that someone is in danger, which makes it utterly gripping.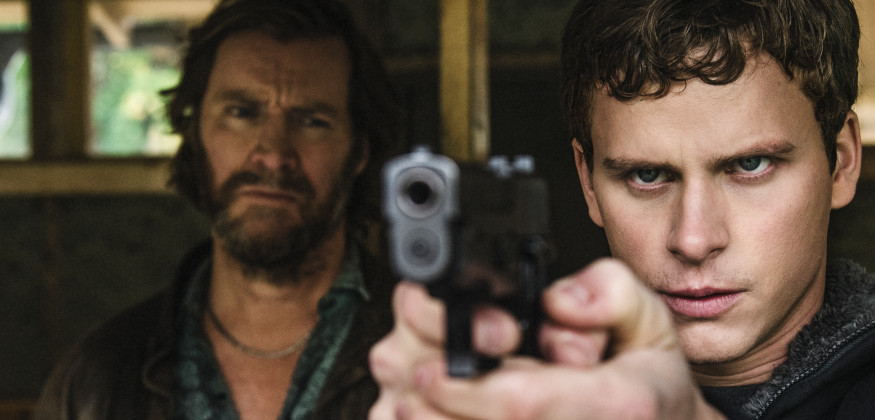 Season two of Before We Die aired as Innan vi dör in Sweden, starting in October 2019. It consists of eight 60-minute episodes. Episode one will be shown at 11pm on Sunday 15 March on Channel 4. Thereafter, the entire run will be available to stream on Walter Presents.
Catch up on series one here, and explore our crime show coverage here.