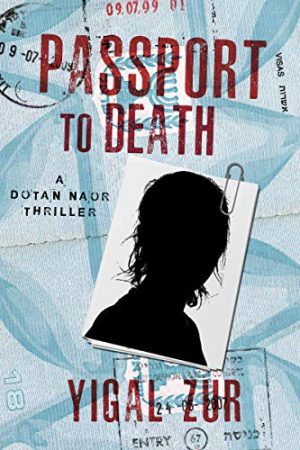 Written by Yigal Zur, translated by Sara Kitai — This thriller, recently translated into English, begins in Tel Aviv, with former Israeli security operative Dotan Naor presented with a new case. He and his business partner have made something of a specialty of locating Israelis abroad who have found themselves in tricky situations. In this instance, a pretty young woman named Sigal Bardon, age 26, has gone missing in Bangkok, and her family want her back.
Naor is a cynical narrator, intimately familiar with that Southeast Asian city, having visited there for two decades. If he had to guess, he would chalk Sigal's disappearance up to a drug overdose – heroin, Bangkok gold. There are a lot of bad ways that story can end, and he knows most of them.
Once in Bangkok, Naor takes a room at the Fontaine Hotel in the heart of Patpong, a district where someone in Sigal's situation might be found. The area is a nexus of unsavory activity. As Naor observes, "Nighttime in Bangkok is not for the naïve."
Taking a walk to clear his head, he soon overheats. A cab pulls up alongside him, its air conditioning blasting, and Naor gets in. Among the cab driver's offerings are two passports – one for Sigal Bardon and another for a young man named Micha Waxman. Naor buys both, plus the information that the driver took them to the train station, where they revealed they had no money and gave him the passports instead, saying they'd return in a week, flush with cash. This coincidence is too much for Naor – too easy – and he wonders who's trailing him, who recruited this driver and who is anticipating his mission.
Throughout the story, Naor hears echoes of his past and the scandal that drummed him out of the Israeli special forces. Old companions lurk in the corners, but are they allies or adversaries? He takes the pessimistic view: "The past surged up and flooded over me like a sewer that had overflowed. All the crud I had buried came back to haunt me. I was knee-deep in shit again."
Every clue that Naor tracks down solidifies his initial impression that drug dealing is central to Sigal's disappearance. But is she still alive? Her sister Reut believes she is, but she doesn't share much. A big dealer in town believes she is, wants Naor to tell him what he finds out, and has the muscle to create an incentive to talk. Micha Waxman believes she is, but won't say much because he thinks it will make things worse for Sigal. Then he's dead.
The complicated plot involving a diverse cast of Israeli expats and Thai Tourist Police moves along briskly. Sigal herself remains something of a cipher, but the colourful supporting characters – monks, fortune tellers, prostitutes and Naor's old Shin Bet acquaintances, troublesome though they may be – are vivid.
Most enjoyable are Zur's detailed descriptions of Bangkok that permeate every scene and engage all the senses. This isn't a story that could take place anywhere else, and by the time you turn the last page, you may feel like you've just had a visit there. And you'll be glad to have made it from the comfort of your reading chair, out of danger and chaos.
If you like this, you may enjoy Zur's previous thriller Death in Shangri-La, or Dov Alfon's A Long Night in Paris, last year's winner of the British Crime Writers' Association International Dagger.
Oceanview Publishing
Print, Kindle
£13.67
CFL Rating: 4 Stars