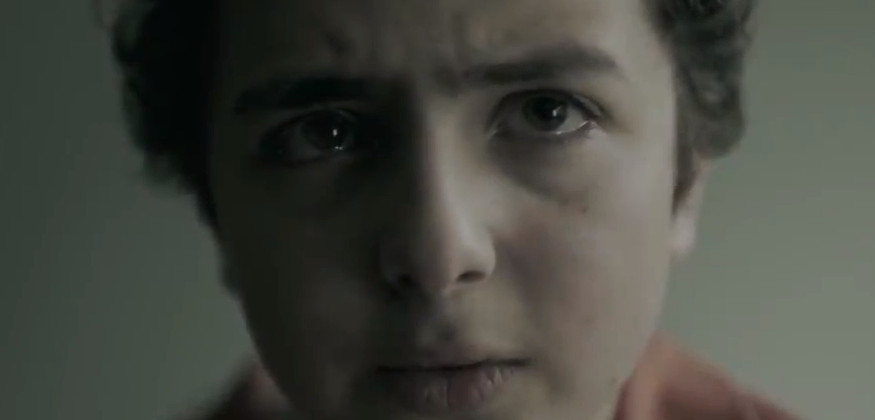 The Sinner is a show with a rare and interesting premise. It focuses on cases where the police appear to have a dead-tight case against the culprit. In season one there were dozens of witnesses to the brutal stabbing that kicked off the storyline. With season two, in BBC Four's foreign crime slot at 9pm on Saturdays starting 23 November, the killer confesses to his crime straight away.
That's where the show is a bit different, because it's all about the background to a very troubling event. In this case, how culpable is an 13-year-old boy who has admitted to poisoning a man and a woman – assumed to be his parents – in a motel room? Enter Harry Ambrose, played by Bill Pullman, to get under the skin of this very tough investigation. He's assisted by Detective Heather Novack (Natalie Paul), the daughter of an old acquaintance.
Things get complex, confusing and rather dark very quickly. Ambrose discovers that Julian (Elisha Henig), the boy accused of the killings, is connected to a commune just outside Keller, in upstate New York. It's a place where bad things have happened in the past, and soon Ambrose and Novack aren't so sure the victims were the boy's actual parents. So who were they and why was the child in a motel room halfway to Niagara Falls and the Canadian border?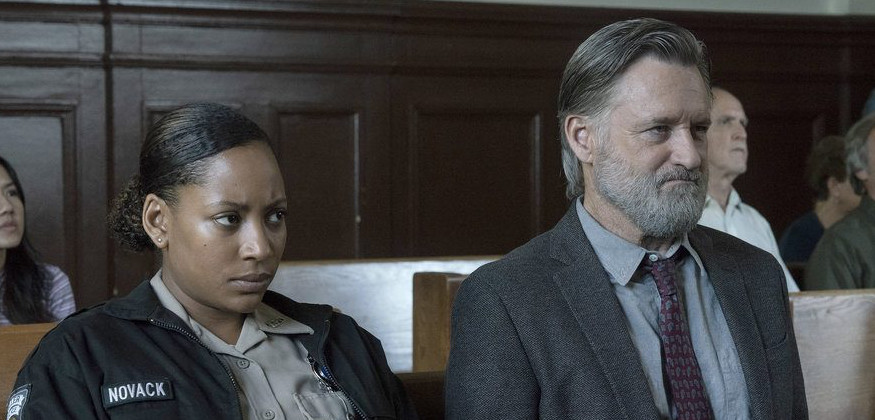 As with the first series, the compassionate side of Ambose rises to the surface. He's not sure Julian should be tried for second degree murder, nor as an adult. While trying to get the boy's charge knocked down to manslaughter, he questions Vera Walker, who claims to be Julian's mother and who lives on the Mosswood Grove commune. Walker is played by Carrie Coon, previously the star of the excellent third season of Fargo.
But even her story doesn't add up, and as the episodes in the series unfold Ambrose finds other claimants to the child. Julian himself is an enigma, one minute he claims to have made the tea that poisoned the people found in the motel, the next he has no memory of it. What he does reveal is nighttime visits from a dark, hooded figure which he can't shake from his dreams.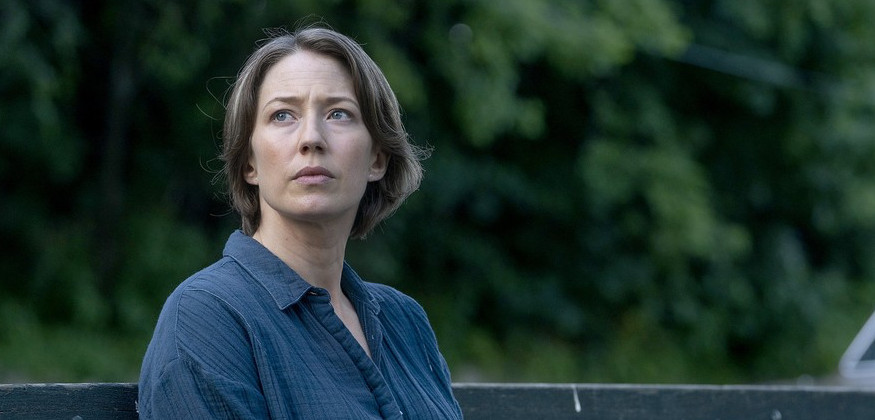 As the story is told in layers, using the present and flashbacks from the past, what's revealed is a tale of cover-ups, bribery, fear and perhaps even a few strange rituals. There's a secret around Mosswood that vested interests in the area will guard with deadly intent…
Unlike season one, which was based on The Sinner, a German novel by Petra Hammesfahr, season two uses an original screenplay. It aired in the United States in August and September 2018 and has scored an incredible 97% critics rating on Rotten Tomatoes. It's not like most American crime shows, that's for certain. Season three has already been commissioned.
If you can't wait, you can watch season two of The Sinner here on Amazon Prime, and season one is also available.