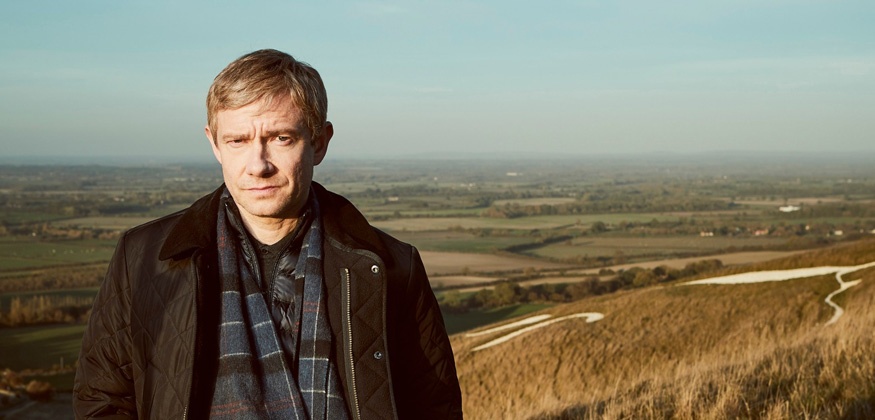 ITV has been airing some tasty trailers to build up anticipation for its new series A Confession. It stars Martin Freeman, best known for his roles in The Office and The Hobbit, but also a big name on the crime fiction scene with Sherlock and Fargo. The six-parter will begin on Monday 2 September at 9pm and it's a police procedural with a dramatic twist – it's based on a true story.
A Confession is written by award-winning scriptwriter Jeff Pope, the man behind such TV dramas as Little Boy Blue, Mrs Biggs and Appropriate Adult, as well as Philomena for the big screen. It focuses on the real-life tale of Det Supt Steve Fulcher (played by Freeman) who broke with procedure to nab a murderer – and who lost his job and his reputation in the process.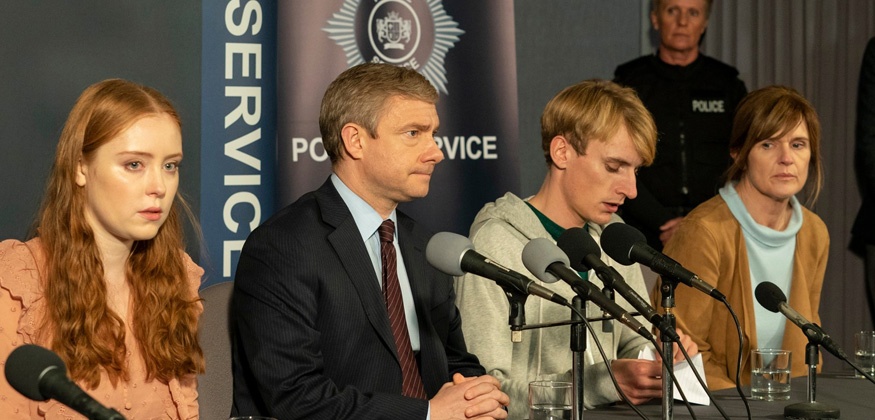 The disappearance of a young woman in Wiltshire in 2011 soon has the police on high alert. 22-year-old Sian O'Callaghan was due to stay at her boyfriend's house after a night out clubbing, but never arrived there. Senior Investigating Officer Steve Fulcher leads a team which begins to piece together Sian's last movements, scouring CCTV footage from the club and re-tracing her steps home. Cell-site analysis reveals her mobile phone signal bouncing off a mast 14 miles away in Savernake Forest. With the missing persons enquiry in full swing, Fulcher orders an extensive search of the area.  
He operates on the premise that Sian is being held somewhere against her will. If she is, he knows it will be a race against time. Through diligent and painstaking police work Fulcher and his team discovers CCTV footage of her in the High Street, which leads to vital clues in the investigation. It's chillingly similar to a case several years earlier and as investigating officers connect the dots they are eventually led to local taxi driver Christopher Halliwell.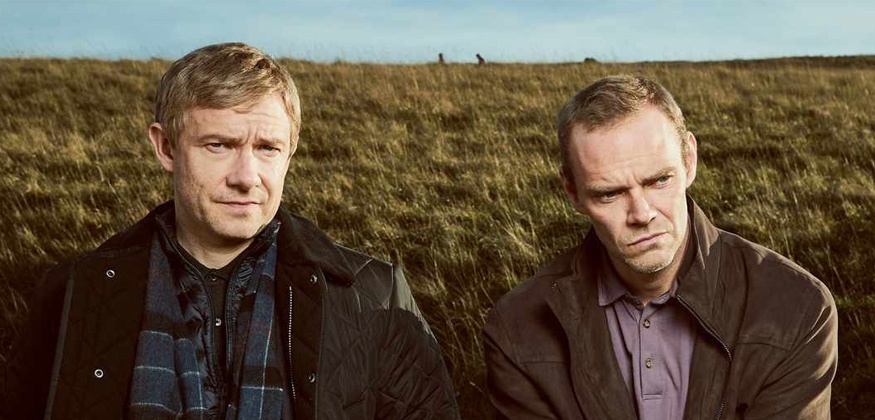 Could Sian still be alive? Fulcher believes so, and in trying desperately to get to the truth he disregards protocol while interviewing the suspect. It's a decision that will cost him everything – an IPCC hearing later found Fulcher guilty of two counts of gross misconduct and he received two final written warnings before he decided to resign from Wiltshire Police. He later wrote a book about his experiences, called Catching a Serial Killer.
There's a starry cast for this series, including Happy Valley's Siobhan Finneran as Sian's mother and Imelda Staunton as the mother of the other missing girl, Becky. Joe Absolom plays Halliwell, with This Country's Charlie Cooper as Sian's boyfriend.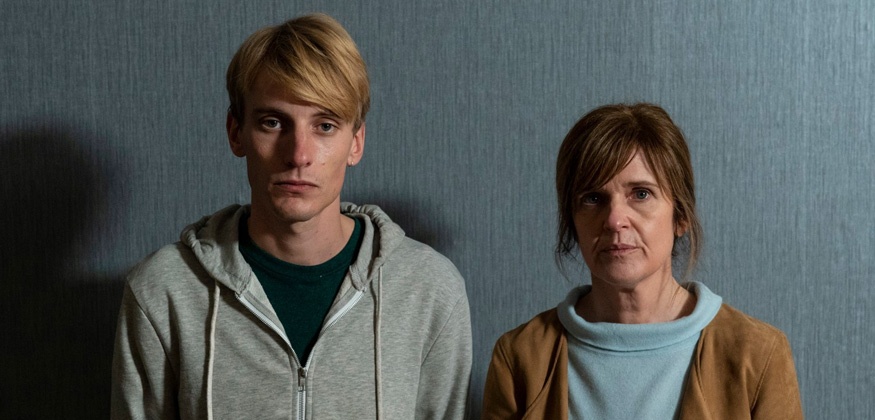 This is a story about justice, injustice, grief and loss, and Pope has a fine track record for sensitively bringing real-life drama and emotion to the screen. He believes Steve Fulcher's story is one worth sharing: "It brings into question how we want our police to behave when someone goes missing. Should Fulcher have been praised as a courageous officer fighting for the life of a girl, or lose his career for riding rough shod over the law?"
Halliwell was found guilty of Sian O'Callaghan's murder in 2012 and in 2016 new evidence led to him being charged and eventually found guilty of Becky Godden's murder too. Since then, he has been linked to several other murders and disappearances.