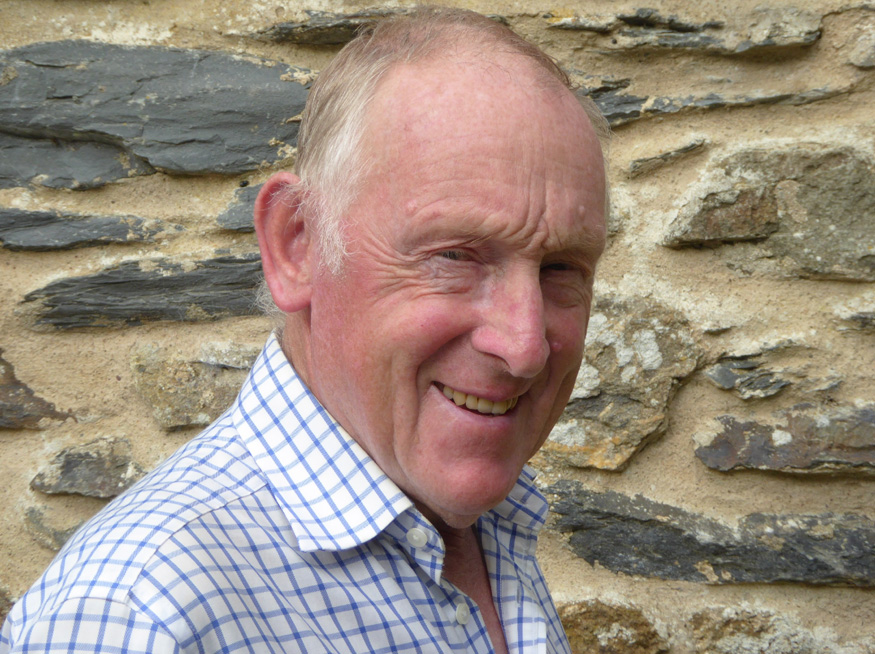 Writing punchy copy comes naturally to David Laws. He spent most of his life as a journalist writing for national and local newspapers, and has now reinvented himself and is using his skills in the crime fiction genre. His second novel, Exit Day, is set in the hurly burly milieu of Brexit. With speed and incision, David has created a thriller that magically seems to play around the biggest political issue for decades without itself playing politics. We wanted to know more about the author, and his new novel, so we figured the best idea was to just ask…
First of all, can you tell us a bit more about your background?
I've been a journalist for most of my working life, principally on national newspapers in London and Manchester, after working as a reporter on local weeklies and as a writer and editor for magazines dealing with film, medicine, travel and finance.
Since going part time I've had the opportunity to follow my other passion – writing thrillers. It's been a great adventure; another form of writing in which acute observation, a feel for time and place and strong plotlines are key.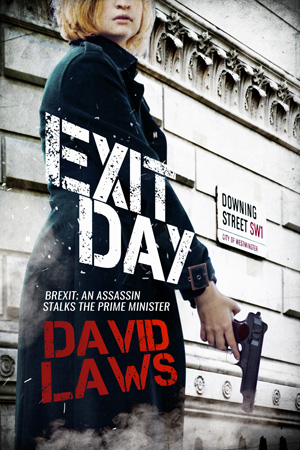 What are crime fiction lovers going to love about Exit Day? 
Conspiracy, chaos and treachery in the countdown to Brexit on 29 March 2019. An out-of-favour journalist tracks down a ring of spies bent on sabotaging Exit Day… a senior minister leaks Cabinet secrets to Brussels… an assassin stalks the prime minister.
That's the way into the story and to my mind, this is the thriller that just had to be written. Forget all the political wrangling, why wouldn't you want a potent mix of danger, intrigue and conspiracy on the countdown to Britain's momentous day? This issue is so big it's simply asking for the high-stakes treatment.
Secondly, of all the undercurrents swirling around Brexit, this is the one scenario I'm betting you'll never guess.   
And finally, crime and thrillers are not just similar, they're intertwined. The readers of both demand a fast pace, extreme behaviour, criminal activity, a dark back-story and a satisfying climax.
Obviously, I'm aiming to get my readers to turn the pages at a rate of knots wondering how this is all going to turn out. There are dubious methods and characters with poisonous backstories. So the end-point is not who did it – but what the heck's going to happen?
Tell us a bit about your main character, Harry Topp, and the inspiration behind him? 
Harry is the key player in this story because he's determined to solve the great mystery. I didn't want an insider – not another detective, intelligence agent or politico. I wanted someone half-way normal, an outsider looking in, but with the necessary grit to keep going when the action gets tough. And it gets very tough.
He's a local journalist – used to be a Fleet Street high flyer but was busted over a big libel case that went bad. He's not bitter but dedicated. A keen motor-cyclist, he's also a hobby pilot with a tenth share in a Tiger Moth biplane kept at the local airfield. That plane will prove vital.
The action really hots up when hisold flame arrives on his doorstep, bringing him an explosive 'gift': a list of deeply buried secret agents in Britain. The star name on the list is the cabinet minister, and his best friend. Harry has the motive – to break the big story – and the background – his old flame – to get the thing done.
There's a lot of strong feeling about Brexit. Have you written the book to lean towards leave or remain? How careful have you been in relation to the actual politics?
I'm sitting on the fence politically, so both Inners and Outers need have no fear of me taking sides. I've used Brexit as a dramatic backdrop and it was quite unnecessary to get into the nitty gritty of the political detail – I've stayed well clear of that, especially since it has annoyed and bored such a lot of people.
Suffice it to say there are enough colourful characters out there in this controversy to make events interesting, and some of my readers have already started to spot people they think they know.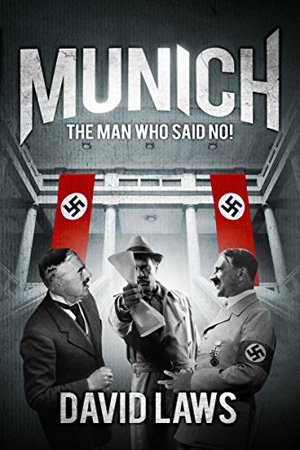 What would you say the balance is between action and intrigue, and social commentary?
Any overt commentary is out of order. It's just preaching and has no place in crime fiction. Should have police crime tape wrapped around it. Other authors, I know, like to drop current issues into their plots. I don't. I take a period – perhaps a war or some other tetchy political situation – and place ordinary people in it; invent characters and then see what happens. Let them sort it out. If any social comment comes out of their mouths, it's because that's who they are. It's their nature. It's strictly in character.
What research did you do for the novel and how realistic have you tried to make it?
A great deal – but hey! This is a mystery! I'll only say that a great deal of effort, inquiry, travel, location visits and hundreds of aide-memoire photos were involved. I'm very keen on imparting a sense of time and place and will walk up and down my character's route until I've seen everything there is to see. And not just walking… a bit of flying too. I'm determined the resulting descriptions are not stodgy but colourful, relevant and brief.
What other writers have inspired you and why?
Great storytellers of our time, names like Robert Harris, Robert Goddard, Henry Porter, Philip Kerr, Ken Follett and Jack Higgins and I'm very much hoping to be able to follow in their distinguished footsteps.
You've self-published this and your Munich book with Troubador. How successful has it been so far and what advice do you have for other authors considering this route? 
I'm really pleased with the results so far – especially Exit Day which sold 700 ebooks during just a few days of pre-order with KDP, plus a massive five-day giveaway and now selling well at 99p. The paperback sales are another adventure story for me. As well as selling off the shelf, I go into bookshops, mainly in East Anglia, and sell directly to the public at book signings. This is a great bonus because I receive amazing feedback, some incredible anecdotes, and quite a few ideas for the future! Advice? Go for it.
What's next for David Laws? 

The next novel is The Maze Kids. Suspense, mystery peril. Young teacher Claudia Kellner has a desperate plan to rescue 27 Jewish orphans from the Nazis in the midst of war… just as a British saboteur arrives to destroy a target next to their hiding place.
She needs help. She's highly persuasive. And very soon Peter Chesham faces a dilemma: obey orders or save the children?