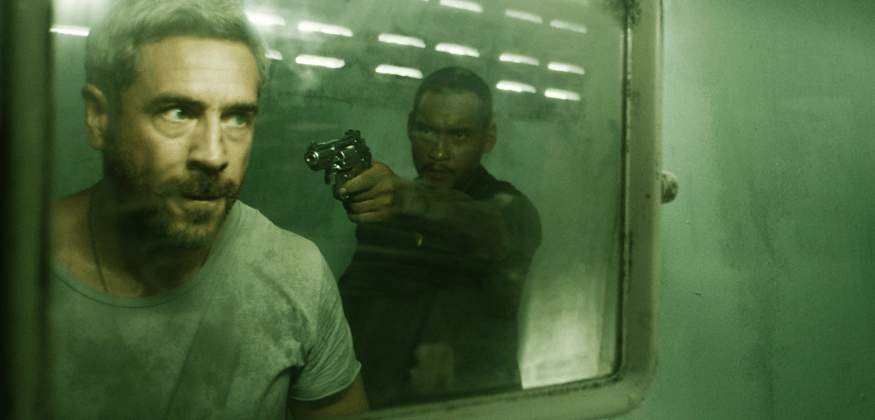 Fans of Scandinavian crime shows tune in for a variety of reasons. There's the cold climate, and the isolation of the far north. Or, the social issues exposed within these supposedly ideal social democracies. Sometimes it's that combination of minimalist dialogue, muted emotions and restrained humour. What you don't expect is to be yanked out of your Nordic comfort zone and plunked down in Phuket, Thailand.
Farang: Dead Man Running asks you to expect the unexpected with an eight-episode series that begins airing on Channel 4 at 11:05pm on Tuesday 27 November. The entire season will then be available free to stream from Walter Presents.
You'll find yourself in a resort with Rickard, played by Ola Rapace who we all know and love as Stefan Lindman from the Wallander TV series. The actor has beefed up a bit and looks rougher and tougher, and he's the Farung, or foreigner, of the show's title. Rickard is living and working in a low cost beach resort and has been for 10 years. It soon becomes apparent that he's hiding from someone called Kovacs, who's in jail in Sweden but is getting out soon.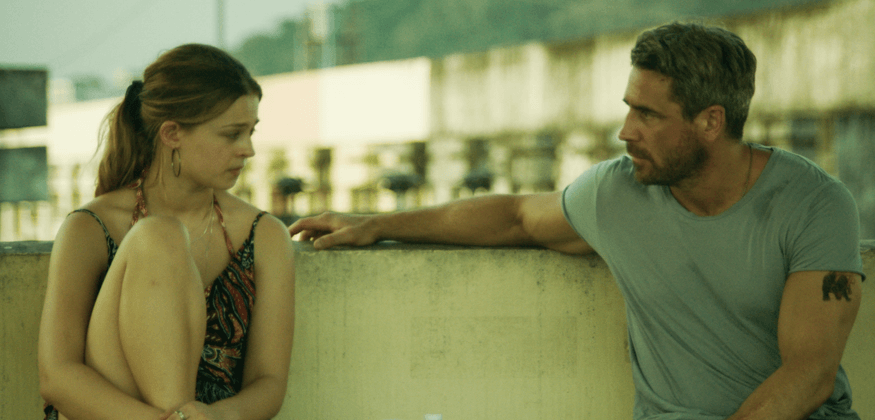 Trouble is, Rickard's cover is about to be blown. His daughter, whom he abandoned when she was five, has turned up in Phuket looking for him. Somehow, she's seen a photo of him on a Facebook page and has tracked him down to the exact beach where he's serving Martinis to tourists and sleeping with the occasional blonde. Like her father, Thyra (played by Louise Nyvall) is pretty resourceful, and eventually manages to lock eyes on him… just as she's being taken away in a police SUV.
In the space of one episode, she's unknowingly got herself caught up in what happens in Thailand. In other words, drugs. Not knowing anyone on the resort, Thyra has hooked up with Fabian (Jacques Karlberg) who juggles fire on the beach at night but has a sideline in sleeping with Swedish holidaymakers and sending them home with packages to deliver to his brother in Stockholm. Fabian, in turn, is being worked by a man called Birdie, played by Gerhard Hoberstorfer, whom you'll have seen in Modus and Jordskott.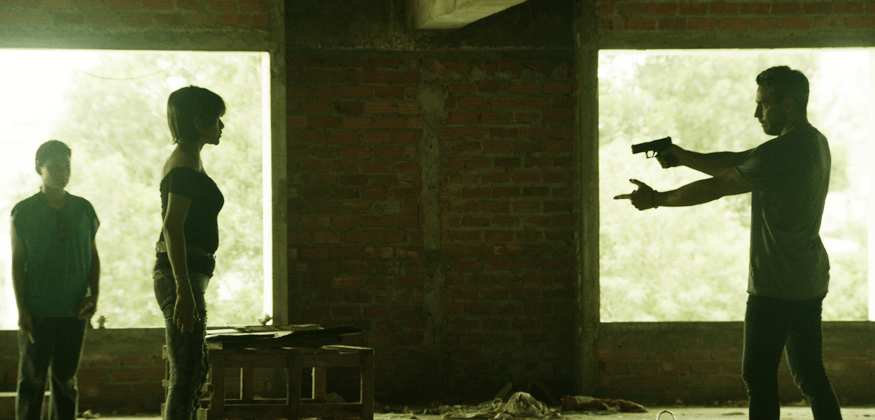 It's clear that Rickard's new world is as grotty as the one he left behind in Sweden. With a lo-fi feel to it, Farang is well-produced and has a look, feel and atmosphere to suit its storyline. The windows, roadsides and even people's collars are all just a little bit grimy and you really get the sense that although the sun shines plenty the gleam has worn off a resort where intoxication and escapism rule the ambitions of an expat community of wayward Swedes. There's something cold about them, even this close to the Equator. Something broken, and something predatory.
Although he knows making contact with his daughter will be risky, Rickard is uncomfortable with her budding relationship with Fabian and attempts to do something about it. That could be the mistake that brings him to the attention of the Thai authorities, or even the gangland kingpin Kovacs, back home. It might be set in Thailand but like Cockroaches, the second Harry Hole novel by Jo Nesbo, which is also set there, it's still somehow got that Nordic noir feel to it.
Click here for more Scandinavian crime fiction.