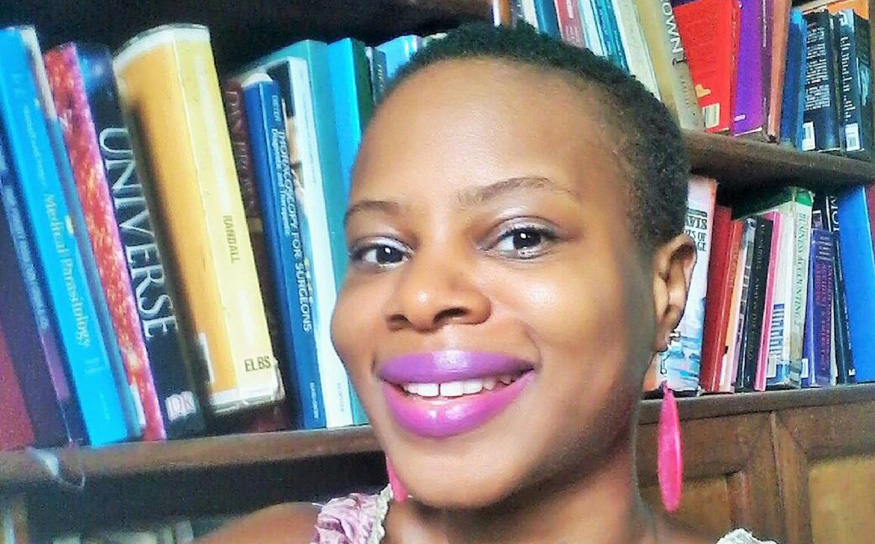 Hawa Jande Golakai is a crime novelist and clinical scientist from Liberia. She featured in the prestigious Africa 39 Project via which the Hay Festival celebrated African authors under the age of 40, and she recently appeared at the Edinburgh International Book Festival. Her novel The Lazarus Effect is the first in the Vee Johnson series and features a crimefighting investigative journalist. HJ's work is published by Cassava Republic Press, alongside some of Africa's other leading genre writers like Leye Adenle and Toni Kan. Our correspondent Tendai Huchu caught up with HJ Golakai in Edinburgh recently to talk to her about her work.
International readers are more familiar with literary fiction from Africa. What made you choose to work in the genre of crime fiction?
I didn't choose it; it wasn't a conscious decision. I was always the kind of child who had an interest in the scary, the ugly, the disgusting, that kind of thing. That's why I also have an interest in science. I like the sort of things where you push the boundaries. Both my career choices have that in common – the fact that there is a mystery and you want to solve it, hence my interest in crime and speculative fiction.
What are your influences?
Stephen King – that's my meat and potatoes guy! I remember the first book I ever read by him was It, and that book really changed my worldview. From there, I tried to read everything King had written. I also like Agatha Christie. Those are my two star authors: The King of Horror and the Queen of Crime. Naturally, in time, my tastes changed. That's what happens as you grow, and so my style changed too. I am now interested in crime and speculative fiction from Africa. I like Nnedi Okorafor, Lesley Nneka Arimah and also Angela Makholwa. Angela is a major South African crime author I admire. The face of lit has been changing from older white male authors to people who look just like me. So, I'm really into those two genres and black female authors like Octavia Butler, too.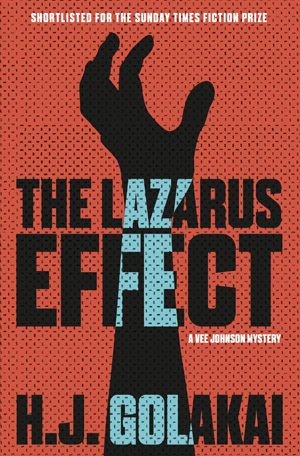 Please could you tell us about the Vee Johnson mystery series, which starts with The Lazarus Effect?
It's the story about a woman fighting for her life and sanity. Vee is seeing visions of the ghost of a missing girl and doesn't know why this is happening. But she's also a very intelligent woman and she knows this is connected to her past as a survivor of the Liberian civil war and she hasn't yet fully processed the trauma of that. Vee works as an investigative journalist and she convinces her editor to investigate what happened to the 17-year-old girl who went out with her friends one day and never came back. It's the story of two lost women, a dead girl and a missing girl, finding each other in this life and the afterlife.
Are there any more works planned?
The Score is the next book in the Vee Johnson series and is set two years after Lazarus. Vee investigates a murder that takes place at a lodge in the Karoo region of South Africa. The ripple effects follow Vee and her assistant Chlöe back to Cape Town, where they soon find themselves embroiled in a world of financial crime. Once again, the duo have to pit their wits against a manic opponent.
How does your work as a biomedical scientist impact your writing craft?
You see a lot of crazy things working as a scientist and you think, 'Someone should write about that.' I think of Robin Cook and Tess Gerritsen who write medical thrillers. Most people think of scientists as people who can't write fiction successfully, but there's a lot of good material in science and the medical field. I did a lot of research for my novel to get the details right. I even did autopsies for a few months with my friend who is a medical pathologist. I like to reach out to medical people and see what – in terms of people and mysteries – they have on their table. Dead bodies are a lot more forthright than living human beings. The dead aren't secretive, you just have to be curious enough to follow where they lead.
You currently live and work in Liberia, and your novels are set in South Africa. Are there any plans to write something set in Liberia?
Yes, that's on the cards. South Africa is where I spent a decade of my life, and I moved back home to Liberia five or so years ago. There is a lot of material for me to use here. I'm planning a book set in a futuristic Liberia.
What do you think is the future of the crime fiction genre in Africa?
(Laughs) What do I know? I don't throw bones or look into crystal balls. All I can say is, it better portray Africans positively and colourfully. And, of course, lead to lots and lots of sales.
The Score will be published by Cassava Republic Press next year. You can check out some Nigerian noir here.