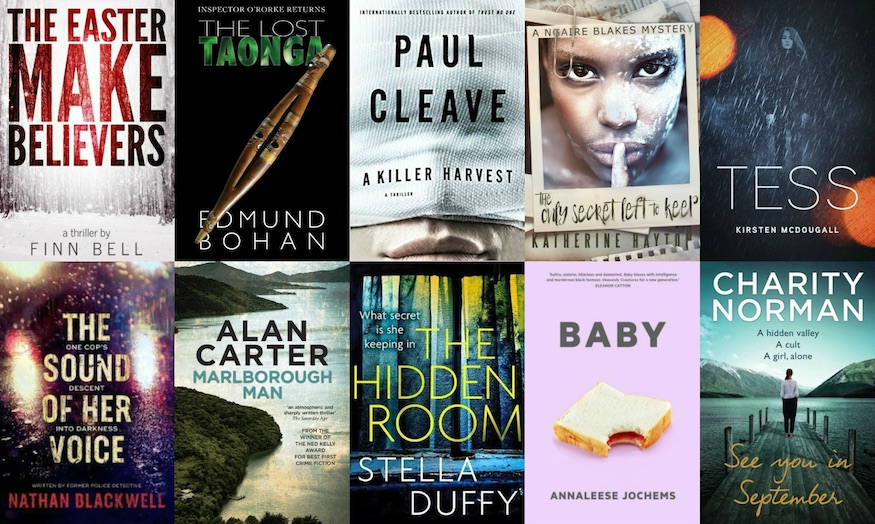 Did you delve into New Zealand crime fiction a few months back when we brought you this list of great Kiwi crime authors to try? Whether you did or not, you may well find some sumptuous new reads on this year's longlist for the Ngaio Marsh Award.
The award was set up in 2010 to celebrate the best in New Zealand crime, mystery, thriller and suspense writing. This year, 10 books are on the longlist, and the authors include two who have returned to crime fiction after over 10 years away from the table. "We have the return of Edmund Bohan's 19th century detective Inspector O'Rorke after a 15-year absence, and Stella Duffy's first crime novel in more than a decade," says awards organiser Craig Sisterson.
Here's the longlist in full…
Marlborough Man by Alan Carter
Baby by Annaleese Jochems
See You in September by Charity Norman
The Last Taonga Edmund Bohan
The Easter Make Believers by Finn Bell
The Only Secret Left to Keep by Katherine Hayton
Tess by Kirsten McDougall
The Sound of Her Voice by Nathan Blackell
A Killer Harvest by Paul Cleave
The Hidden Room by Stella Duffy
You'll find comments on all these titles in the awards video below.
The winner will be announced at the WORD Festival in Christchurch, 29 August to 2 September 2018. Let us know if you've read any of these and how you rated them. Visit the Ngaio Marsh Awards Facebook page here.