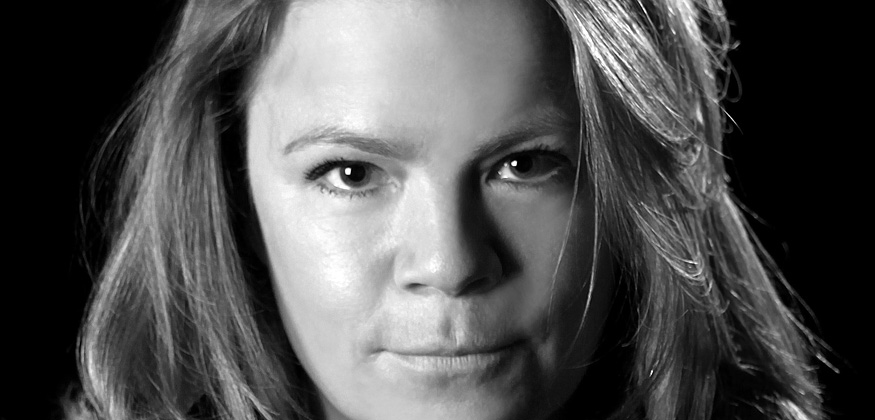 Psychological thrillers set in the 'end of the world' atmosphere of the Cornish coast in clifftop mansions are having a resurgence, 80 years after Daphne du Maurier penned her novels full of dark secrets. And why not? The county is not all pasties and cream teas. Amanda Jennings, whose mother's line is Cornish, made a splash last year with her novel, In Her Wake, one of our recommended books. We couldn't stand the suspense of waiting for her next, The Cliff House, to hit the shelves. She agreed to whet our appetite.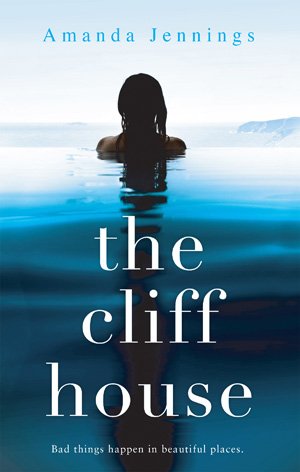 What are crime fiction lovers going to love about The Cliff House?
That's such a hard question to answer as reading is such a subjective activity and you can never know whether a reader will love a book, but I can certainly cross my fingers and hope. I really hope they'll enjoy the darkening atmosphere of the book, the nostalgia of the 1980s and the drama of the Cornish coastal setting. The book covers themes such as obsession, jealousy and loss and I would like to think that crime lovers will feel a tension ramping up as the story progresses, knowing that something bad is going to happen, but never quite being able to put their finger on what.
What is it about?
The book tells the story of two teenage girls and their families. Tamsyn Tresize is a local Cornish girl whose father was killed tragically in a lifeboat rescue. She has never got over his death and six years later finds comfort in visiting the spot on the cliffs where they used to spend time together. This place happens to overlook a stunning holiday home, owned by a well-off family from London.
Tamsyn's father used to love the house, and on the afternoon of his death, the two of them crept into the unoccupied grounds of the house and had an illicit swim in the beautiful swimming pool. This is Tamsyn's last happy memory of her father before he drowned and she feels connected to him when she is near the house. To her this house is perfection and represents a life of happiness. One day, whilst swimming there, the daughter of the household, Edie Davenport, discovers her. They strike up a friendship and Tamsyn couldn't be more pleased to find herself welcomed into the family. But as she spends more time at The Cliff House, the veneer of perfection begins to peel away revealing dark cracks in the perfection.
Please introduce us to your characters?
Tamsyn lives with her mother Angie, a woman trying to do everything she can to keep her family afloat financially in the wake of her beloved husband's death. She cleans for the Davenports and works part-time in a local fish and chip shop. Her son, Jago, recently lost his job when the tin mines closed down and is struggling to find employment. He lives in the shadow of his heroic father, never quite feeling that he lives up to his expectations. Edie's parents are Max and Eleanor Davenport. Max is a successful writer who has become tired of the busy and glamorous life he leads in London and is searching for a quieter time in Cornwall. His wife is beautiful, spoilt and mistrusting of her husband, who she is convinced is having multiple affairs. She is an alcoholic who takes a cocktail of prescription drugs to make it through her days.
Your last book In Her Wake explores issues of identity when the main character discovers her history has been a lie. The Cliff House is also set in Cornwall and features dysfunctional families. How did you become interested in on the theme of family, and how do your two stories differ?
I love dissecting families and putting them under strain. A family represents a close and claustrophobic unit where the actions of individuals have far-reaching effects on those close to them. I love nothing better than to take a family and examine how they cope with trauma and strain, looking at the different ways they will try and put themselves back together and negotiate the obstacles they are having to face. You can't choose your family, of course, and so people are tied inextricably to one another, whether they want to be or not. Estrangement, separation, love, desire, loss, expectation, disappointment, betrayal, secrets, jealousy, neglect, adoration… The list of emotions and themes that can be explored whilst examining the family unit is endless and rich. There's always the hope the individuals will pull together and work things out, or, in some cases, that they will escape a toxic situation and find their own way.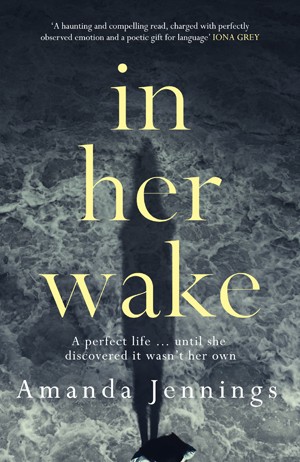 The two books are very different. In Her Wake was, as you said, concerned with identity whereas The Cliff House looks at obsession, the divide between the wealthy and those with little money, and the idea of perfection and whether such a thing can ever really exist. The Cliff House is more of a coming of age story, and shows young people battling to break free of lives that seem pre-determined.
The queen of psychological thrillers in a Cornish setting is Daphne du Maurier. Is her work an influence?
I adore Rebecca and, yes, I think this book has influenced certain aspects of my writing. Du Maurier expertly demonstrates how tension and suspense can be ramped up in a domestic setting, with a small cast of characters, and how a writer can exploit fears and worries we all share to pull the reader into her world and make them care. Of course, Rebecca is centred on a beautiful house in Cornwall, as, indeed, is The Cliff House. Bizarrely, I didn't make the connection that I'd subconsciously named one of my main characters Max, who is also the main character in Rebecca, until the second rewrite. I did consider changing it to something else, but in the end decided to keep it as a gentle homage to one of my favourite ever stories.
Like du Maurier you create dark unease and plant it in the wild and ancient landscape. How do you evoke this darkness when you have such a sunny disposition?
I do try to be light and sunny in my real life, but for some reason when writing (and reading) I am drawn to gothic atmospheres and dark themes. I have no idea why! I was addicted to Stephen King and James Herbert growing up, and tend to enjoy darker television programmes and films, too. One day I'd like to write a really terrifying gothic horror story, something that gives people nightmares. I'm not sure what this says about me as a person! I know my mum would prefer me to write comedies. I once announced rather too decisively to my agent that I was tired of darkness and wanted to write a romance. She nodded but didn't look convinced at all. It took me only eight pages before I killed the hero! I think I'm a lost cause when it comes to indulging in the darker side of fiction.
Are there any supernatural echoes this time?
I love supernatural elements as long as there is a rational explanation. I don't believe in ghosts but I believe strongly that our minds play tricks on us all the time. Flashes of things moving out of the corner of our eyes, anxiety creating certain types of hallucinations or convictions that something has, for example moved, atmospheres in certain houses, all these things contribute to the idea that ghosts exist. I'm not going to say if there is a supernatural element in The Cliff House as it might spoil it for you, but I'm certainly drawn to haunting imagery in my writing.
You have family connections to Cornwall. Where is your favourite and most inspirational location?
The Cliff House is set not far from where my mother grew up. The beach that appears in the book is Sennen Cove, which was a beloved beach as a child. We spent many happy days there and it will always hold a special place in my heart. Two other favourite locations make an appearance in the book, Cape Cornwall and Botallack. Both these places ooze with atmosphere and I hope I've managed to do them justice in the book.
And which writers do you admire?
I adore Anne Tyler, Margaret Atwood, and Maggie O'Farrell, and love Lisa Jewell's last books, which sit on the psychological fiction shelf. The debuts by Ali Land and Gail Honeyman blew me away and I cannot wait to read what they write next. Fiona Cummins is a remarkable new talent and her books are well worth a read if you like your crime a bit gruesome.
What's next from Amanda Jennings?
I'm currently writing book five, which at the moment has no title. It's set in Newlyn, around the fishing community, and centres on a young couple, desperately in love, whose lives are torn apart when the events of one evening take a turn for the worse. It is – perhaps unsurprisingly – on the dark side!
The Cliff House comes out 17 May. Click the button below to pre-order.