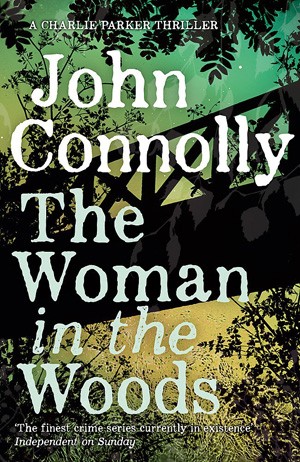 Written by John Connolly — The Charlie Parker series has been thrilling fans for nearly 20 years. Every Dead Thing introduced the American ex-cop and private detective, whose own life is every bit as troubled as the poor unfortunates who seek out his services. Irish author John Connolly's reputation grows with each new novel, and I was excited as a new reader to finally see what all the fuss has been about.
So, what is it about his books that so whets the appetite? First of all, it's PI fiction in the tradition of American hardboiled. For sure, there is plenty of this around, but to manage 16 novels in a series indicates a certain competence. The steady accumulation of awards – including the Edgar, Barry and Shamus – provides supporting evidence of their appeal, and Parker is now a mainstay of crime fiction alongside such enduring characters like Matt Scudder, Harry Bosch and Spenser.
And then there is the supernatural element that has gradually worked its way into the series. All of us here are crime fiction lovers, and while it's not to everyone's taste, many do find their enjoyment can be enhanced with a drop of the dark stuff. If it's done well, and that means without compromising the believability of the central story, then it can be a great addition to the fictional recipe.
There are no significant hangovers from previous cases to muddy the waters as The Woman in the Woods gets underway. Recent rainfall has exposed a hidden grave in the woods close to Portland, Maine. Parker is retained by a local lawyer to identify the woman's body, and establish what happened to a baby that forensics believe may have been born just before she was killed. Parker's best guess is that the child may have been adopted locally by whoever buried the woman, and begins by tentatively reaching out to the local sheriff.
His investigation proceeds but is complicated by his friend Louis who, after an evening drinking with Parker, comes across a tricked-up truck replete with confederate bumper stickers. Louis blows up the truck, bringing heat from Bobby Ocean, a local criminal and bigot, so named because he 'owns' the docks. Ocean had bought the truck for his son, Billy, and neither is the kind to let this slide. Connolly's deft characterisation of the disappointed father and petulant son, and the differing way they react to the arson, is indicative of the level of writing throughout. Both are minor characters, and the novel would not have been greatly hurt without such detail, but I don't think Connolly would have been satisfied.
Others too are hunting the woman in the woods for their own ends. Quayle is a British lawyer, convinced of his own immortality. Along with his deadly assistant, Mors, Quayle is looking for a forbidden book known as The Fractured Atlas. With it he plans to end the world and find peace at last. It turns out that the dead mother was an abused woman fleeing a violent partner who came to Maine via an underground network of people who assist battered wives. Mors and Quayle believe she was in possession of the Atlas, having stolen it out of spite. They are working their way from one contact to the next. The race is on to find the baby and save it from the culprits.
The Woman in the Woods is an enjoyably tense and dramatic novel. The supernatural element, which also includes a shadowy cabal aiming to shape events from a distance and at least two ghostly spectres, is written well enough for aficionados to enjoy yet it won't get in the way of the story if you don't like that kind of thing.
Characterisation is excellent throughout, and pace and plot are choreographed expertly to build to an almighty final confrontation. Unfortunately the ending is rather abrupt, and a major plot point is left unresolved, presumably to be completed in the next book. A novel, by the way, that I shall definitely be reading.
You can read more about the Charlie Parker series in our complete guide. For some more dialled up supernatural crime try Sherlock Holmes and the Miskatonic Monstrosities.
Hodder & Stoughton
Print/Kindle/iBook
£8.00
CFL Rating: 4 Stars