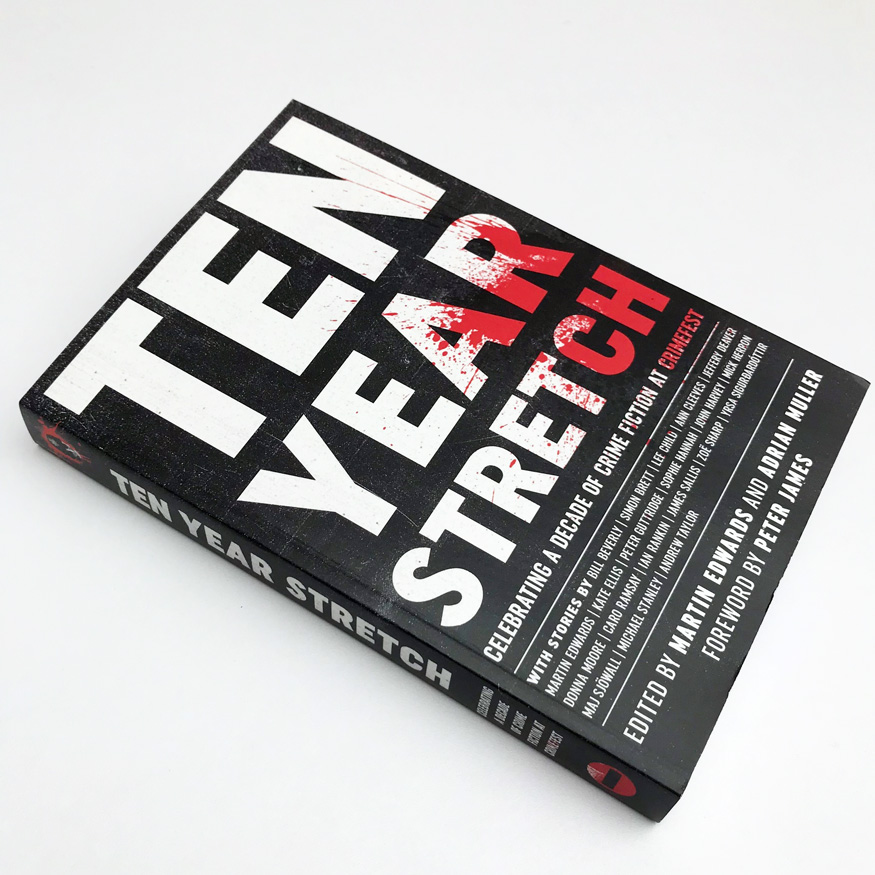 They write about death, but this time they're doing it for a good cause. That's right. To celebrate 10 years of CrimeFest – the crime fiction shindig held annually in Bristol – 20 of the world's top authors have teamed up to produce Ten Year Stretch. Inside, you'll find short stories and other writings relating to crime fiction, with all the royalties going to the Royal National Institute for the Blind's Talking Books Library.
The anthology will be launched on 4 May by Ian Rankin, Ann Cleeves and Caro Ramsay at Waterstones in Edinburgh, where the three will each read their contributions. And you'll be able to catch up with many more of the authors at CrimeFest in Bristol, which will be held 17 to 20 May. They include Lee Child, Jeffery Deaver, Yrsa Sigurdardottir, Simon Brett, Kate Ellis, Peter Gutteridge, John Harvey, Zoe Sharp, Michael Stanley and Andrew Taylor.
Each story has been specially written for Ten Year Stretch. There's an unnerving visit to Stockholm with Maj Sjowall, you'll meet private detectives and gangsters, and there's even  a locked-room mystery or two. Mick Herron's contribution muses on the strange things crime authors talk about when they attend events such as CrimeFest.
Edited by Martin Edwards and CrimeFest organiser Adrian Muller, the book has a foreword by Peter James. The paperback is now available on Amazon at £9.99. Grab a copy and help make crime fiction available to blind audiences by supporting the RNIB.