On the Radar — April showers bring May flowers, but the latest from the author of Black Eyed Susans has a cover featuring startling red autumn leaves… and a corpse, of course. It's our lead book as we break into spring here on Crime Fiction Lover. We've got some Dutch and some Irish crime fiction for you this week, plus a serial killer or two for good measure…
Sign up for our newsletter here.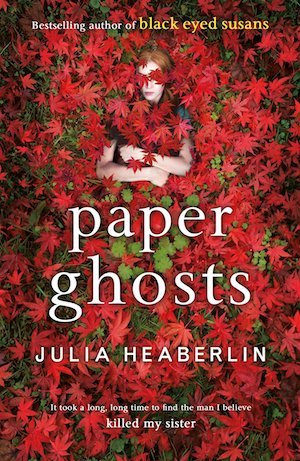 Paper Ghosts by Julia Heaberlin
Her thriller Black Eyed Susans made waves and grabbed a four-star review when it came out in 2015. Julia Heaberlin's latest book, with an equally colourful cover and also set in Texas, is a much anticipated standalone with a focus on revenge. Carl Louis Feldman was once a celebrated photographer until he was put on trial for the murder of a young girl, though he was eventually acquitted. Now he's old, has dementia and lives in a care home, so a visit from his daughter is a welcome treat. She takes him on a road trip… but it turns out that the woman isn't his daughter and she's determined to make her passenger face up to crimes committed in the past… Out 19 April.
Pre-order now on Amazon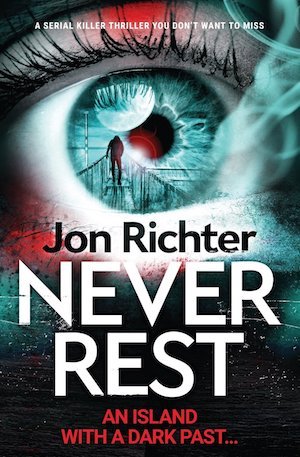 Never Rest by Jon Richter
Former police inspector Chris Sigurdsson has left the force behind to set up a detective agency in London. The new venture is hugely successful and he and his partner are run off their feet, but one case still haunts him – a week he spent investigating a crime on the mysterious Salvation Island. Then a writer who has been working there approaches Sigurdsson for help finding his wife, who has has disappeared. The lure of Salvation Island proves too great for the private eye, but can he safely navigate his way through the web of lies woven by the residents of this sinister spot, and get to the truth? Out now
Buy now on Amazon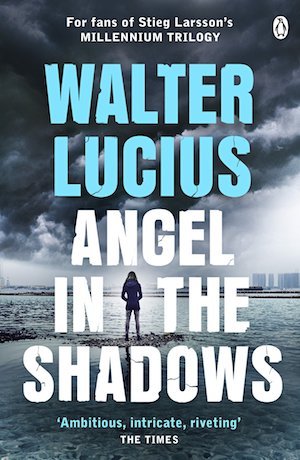 Angel in the Shadows by Walter Lucius
A thrilling follow-up to Butterfly on the Storm, book two of the Heartland Trilogy finds journalist Farah Hafez in Russia. After being forced to pledge her allegiance, on camera, to a shady terrorist group, she is now 'most wanted' by international security forces and members of the criminal class alike. Farah flees to Jakarta to continue her investigation while her friends and allies attempt to clear her name, but she is skating close to the edge and will need to risk all if she is ever to break free. Translated from Dutch, Angel in the Shadows is out 19 April.
Pre-order now on Amazon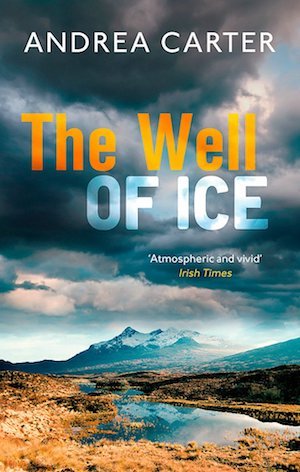 The Well of Ice by Andrea Carter
Benedicta 'Ben' O'Keeffe is a solicitor and amateur detective in Glendara, Inishowen. She makes a trip to Dublin and runs into her sister's murderer, newly released from prison. Returning to Glendara she finds the pub been has burned down. The barmaid, Carole, is missing and soon Sgt Tom Molloy and Ben find a body. We reviewed Treacherous Strand and despite the moody cover this series is bending towards cosy crime. Of course, set in small town Ireland, there's a heavy dollop of picturesque Celtic atmosphere to savour in this murder mystery. Out in paperback 5 April and available now as an ebook.
Buy now on Amazon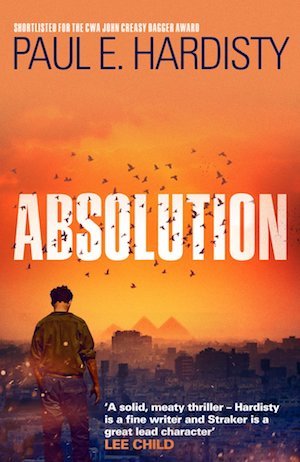 Absolution by Paul E Hardisty
Veteran Claymore Straker returns for the fourth in the series and he's still seeking redemption. We're back in 1997 and in Paris, Rania LaTour, finds her son and her husband have disappeared. Meanwhile, on an island off the coast of East Africa, a family is murdered as Clay watches. The Straker series has always explored the darker corners of human behaviour and Hardisty's last, Reconciliation for the Dead, is a superior thriller. In Absolution, Claymore and Rania are back together, struggling to find her family and bring the murderers to justice. Out now for Kindle.
Buy now on Amazon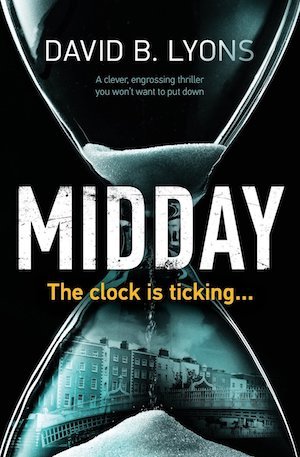 Midday by David B Lyons
When one of the most audacious heists in Dublin's history takes place, bank manager Vincent has no idea he'll be taking a lead role. His boyfriend, Ryan, has a gun held to his head as Vincent races to rob four banks of €8 million before Ryan has his brain rearranged. We're told the story from four perspectives: Vincent, Ryan, and we also get Darragh and Jack, the bank robbers. It plays out in just five hours from the time Vincent wakes up at 7am until midday. David B Lyons knits it together into a fast-paced thriller that's roaring up the charts. Out now.
Buy now on Amazon
Read about last week's new releases here.