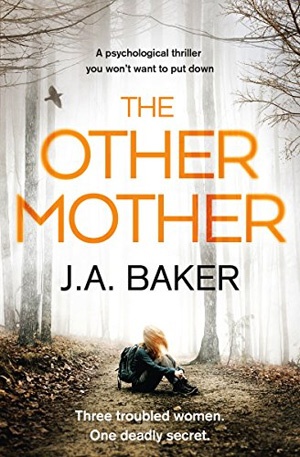 Written by JA Baker — Three women who share one secret create myriad possibilities in this thriller from North East-based author JA Baker, published by independent favourite Bloodhound Books.
Lissy lives with her teenage daughter Rosie in a small, remote village in Yorkshire. Their home is comfortable and Lissy spends her time painting when she isn't looking after Rosie. Sounds idyllic, but there are undercurrents here and soon they bubble to the surface with a vengeance.
Lissy is one of three women whose stories are revealed bit by bit, the narrators taking turns to fill us in. Early on, there are occasional interjections from Child A and Child B – both involved in a babysitting session that goes tragically wrong and blights their lives for ever after.
Their chapters are bleakly, achingly detailed, filling in the background to a night in North East England which ended in the death of a toddler. Two teenage girls were implicated, one went to prison for the crime, and for the death of another child too. They're now facing middle age but what happened back then still reverberates. Baker teases us by keeping the pair anonymous, making the chapters featuring Lissy, Beverley and Erica all the more compelling. Which of them is which? Who's guilty of what? It takes a while to work it out, but the puzzle is neatly conceived.
Lissy's facade of normalcy begins to crack when Rosie is accused of bullying at school and suspended. A dead fox is left on her doorstep and threatening notes arrive through the letterbox. She's been running from her tormentors for years and thought that this time she and her daughter would find peace. Looks like that optimism was ill-founded.
Meanwhile, meet Beverley, an outwardly dull, ordinary, law abiding woman who has just taken on a part time job and is loving it. Her husband, Warren, works away for much of the time and Beverley enjoys being left to her own devices. But, like Lissy, Beverley has secrets… and they're about to surface with a vengeance.
Third member of this trinity of women is Erica, who takes a while to arrive into the narrative. She may actually cause you to stop, go back and check the previous chapters as she comes as a bit of a surprise. This spoils the flow a little but she is destined to play her part too. Erica is well off, with a husband who has a high-powered job and a daughter at university. Again, that doesn't tell the whole story, and much of the enjoyment of The Other Mother is piecing together the fragments that eventually offer up the whole picture. It's quite a juggling act for both writer and reader, and one that will keep you pondering well after bedtime.
There are some mighty revelations ahead and when they come, be prepared for JA Baker's carefully-created world to rock on its axis. Here is an author who delights in creating an illusion – and then shattering it. At times the tension is ratcheted up to 11 as the narrative ping pongs from one narrator to another. Who to believe? The Other Mother is steeped in distrust and deception, testing family loyalties and creating a maelstrom of emotion for the reader.
This is my first foray into the complex world of JA Baker but it certainly won't be my last! Her previous thrillers include Her Dark Retreat and Undercurrent and she's a welcome addition to the dark and deceptive world of domestic noir. If you like a book that will hold your attention through to the wee small hours, then I'd advise you to add this author to your list.
For more domestic noir try A Suitable Lie by Michael J Malone, Her Husband's Lover by Julia Crouch, Gone Girl by Gillian Flynn or one of the originals, The Hours Before Dawn by Celia Fremlin.
Bloodhound Books
Print/Kindle
£1.99
CFL Rating: 4 Stars