Without getting too political, it's no surprise that the issues of racism and terror featured highly in crime fiction this year. On the other hand, the kind of noir that eschews the global to focus on the personal had another strong year, and this approach is likely to hang around for a little bit longer. In 2017 I also saw a lot of Australian crime fiction doing well both critically and commercially, which I hope to see continuing in the New Year.
5 – The Allingham Casebook by Margery Allingham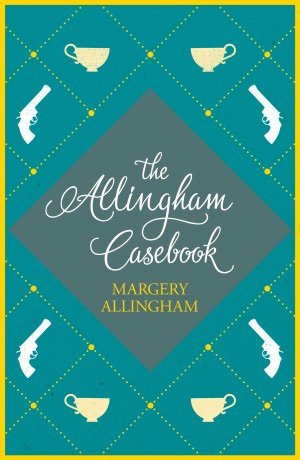 You can't get more distant from current worries than early 20th century Golden Age crime novels, which might have something to do with their perennial popularity. Then again it could also be the quality of the stories. This collection certainly has quality writing in spades, with entries covering the whole of Margery Allingham's long and prolific career. Fans of private detective Albert Campion will find a lot to appreciate in this collection, but it also features a myriad of other characters, some fleshed out, others just vehicles for the plot. Short story collections don't always rate high, because of issues with consistency and lack of characterisation, but with established characters and rock-solid plots, this isn't an issue here. Read the review.
Buy now on Amazon
4 – Black Teeth by Zane Lovitt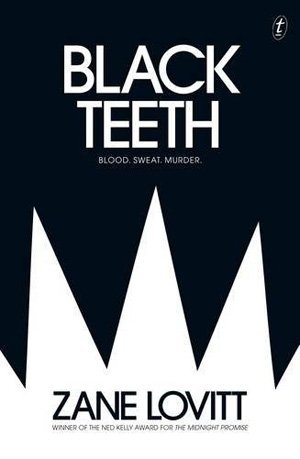 Black Teeth is the first Aussie book on my list this year, and it's one that took me by surprise. To tell you the truth, no matter what you expect from Black Teeth you'll probably be surprised, and I'll wager it'll be a pleasant surprise. Lovitt's inventive use of slang, his what's-old-is-new-again style and his parade of lovably unlovable characters are unlike anything else I've read for quite a while. On the surface it's a book about a private investigator investigating a murder, but Jason Ginaff isn't your average private investigator. He works freelance, digging deep into people's pasts to find the secrets that might bring shame to their prospective employers. On the way he finds an ex-cop who just may be his father, and the son of a convicted murderer who is out for revenge, and may be the death of them both.
Buy now on Amazon
3 – The Dry by Jane Harper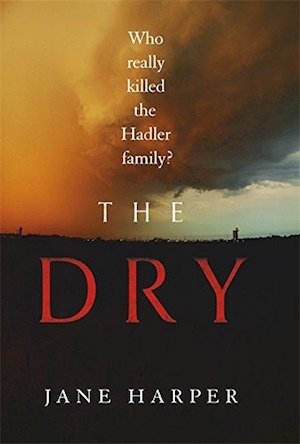 The Dry has been making waves all over the world, much more than I expected. My connection with The Dry had a lot to do with my experience growing up in rural Australia, a setting that author Jane Harper evokes in all its harsh beauty. Harper also evokes the returner's feeling of not fitting in, as white collar federal cop Aaron Falk comes back for the funeral of his old friend Luke, accused of murdering his family before taking his own life. Aaron thought that by running to Melbourne he had escaped his past, but soon finds that the small town of Kiewarra doesn't forget easily. Aaron knows that there's something more to the deaths of his old friend than the simplistic explanation going around, but whenever he tries to find out, the townspeople let him know they won't forget why he left. My full review is here.
Buy now on Amazon
2 – The Zealot's Bones by DM Mark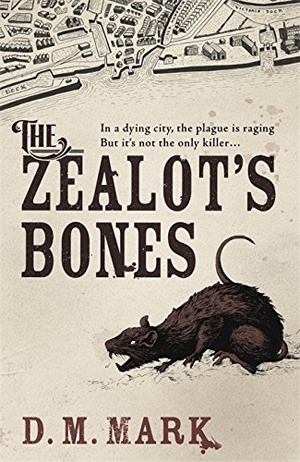 Here's another one way out in left field – Aector McAvoy creator David Mark tries his hand at historical crime fiction, painting a picture of Kingston upon Hull when it was devastated by the cholera epidemic of 1848-49. The sights, sounds and particularly smells of the city are evoked with sickening precision, and the characters that populate the place are each unforgettable in their own way. Meshach Stone is a soldier who has fallen for a prostitute in Hull, a prostitute who he leaves his heart to, but returns to find dead. He suspects her death was not from cholera, but something far more sinister, and he sets out to get his revenge on whoever is responsible. Full review here.
Buy now on Amazon
1 – Lightning Men by Thomas Mullen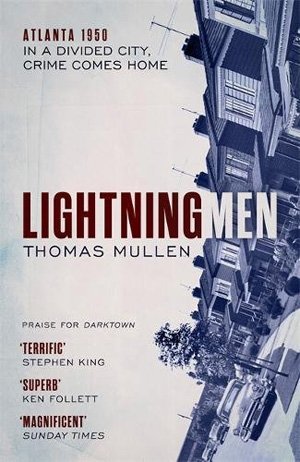 Thomas Mullen's previous novel Darktown made my list last year, so it was with anticipation that I opened my copy of Lightning Men the day it arrived. Like Darktown, I powered through Lightning Men, lapping it up even as the racial tension boiled over. Lightning Men goes a little deeper into the lives of officers Boggs and Smith, two members of Atlanta PD's recently created negro squad, as the Civil Rights movement slowly starts to take hold, and Atlanta's black population expands into traditionally white areas to be met with fierce opposition. In an era when there is great scrutiny on the way that police in the US deal with minorities, Lightning Men couldn't be more timely.
Buy now on Amazon
Click here for my favourite crime fiction books of 2016.
See what other Crime Fiction Lover reviewers chose as their top five of 2017.