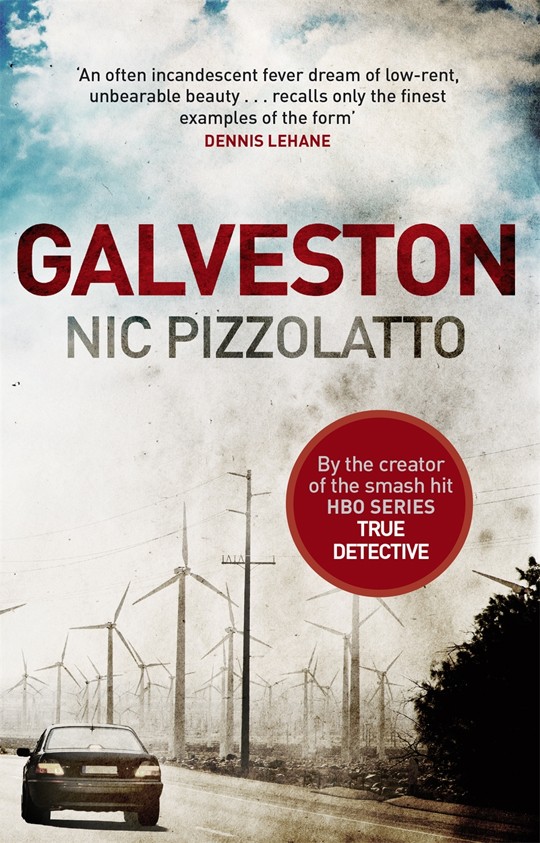 Fans of US crime series are raving about the show True Detective, a new HBO offering starring Woody Harrelson and Matthew McConaughy. It's just started airing in the UK on Sky Atlantic, but tap-of-the-snout streaming video hounds have found ways of watching the seven episodes that have already aired so far in the US.
The series centres on two detectives who hunt a serial killer across the state of Louisiana across a time period of 17 years. Dark and atmospheric, it's full of weird symbols, weirder religion, drugs and violent deaths. And it's not to be confused with the novel True Detective, written by Max Allan Collins back in the 1980s – that was about 30s gangsters.
The show was written by Nic Pizzolatto, and on the strength of its popularity publisher Little, Brown is to release the author's first book, Galvaston, in the UK on 27 March. This one takes us to New Orleans where cancer-riddled bad man Roy Cady goes on a suicide mission for his bosses. The thing is, instead of being blown away, he survives and later finds a beaten-up woman in his apartment. He takes her on the run with him and they head towards Galveston, Texas. But there are men who want them dead on their tails.
So, folks, above you can take in the cover of what could be the next smokin' example of Southern noir to race up the crime charts. It'll be out on 27 March at £7.99 for the paperback. The book came out in the States in 2010 and was an Edgar nominee.