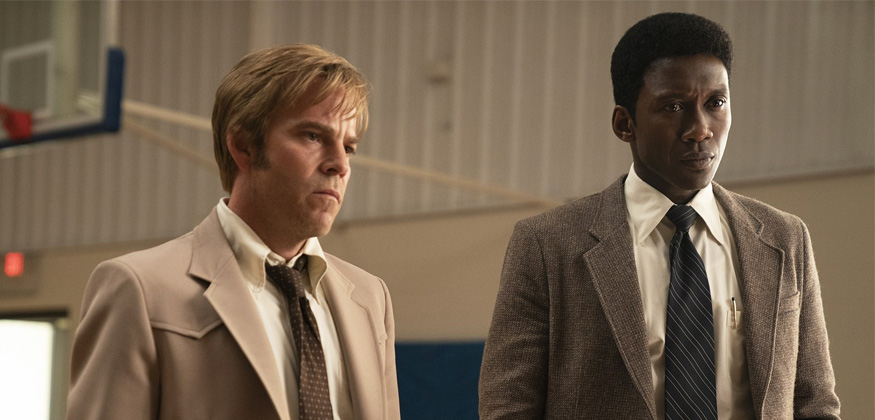 The first series was outstanding. The second series was so average that everyone wondered if a third would see the light of day. But if you're a True Detective fan, the New Year brings something to look forward to. On 13 January, HBO will begin airing True Detective series 3 in the United States, and the first episode will be shown at 9pm the following day on Sky Atlantic in the UK.
That's not the only good news. That creepy, Southern Gothic atmosphere from series 1 should be making a return. This time, you'll be following an investigation into the macabre disappearance of two children in the Ozark mountains in Arkansas. Mahershala Ali plays police detective Wayne Hays (above, right) in a story that spans three decades.
There's a neat story behind Ali's casting. Originally, the actor was to play the partner of a white cop who would be the lead detective. However, he wanted the main role and asked writer Nic Pizzolatto to change the script. At first Pizzolatto wasn't convinced a black officer could have risen that high in the Arkansas force in the 60s and 70s, but Ali texted photos of his own grandfather, a state trooper, to the writer. Pizzolatto was convinced, and the decision might just have resulted in a slightly more nuanced story.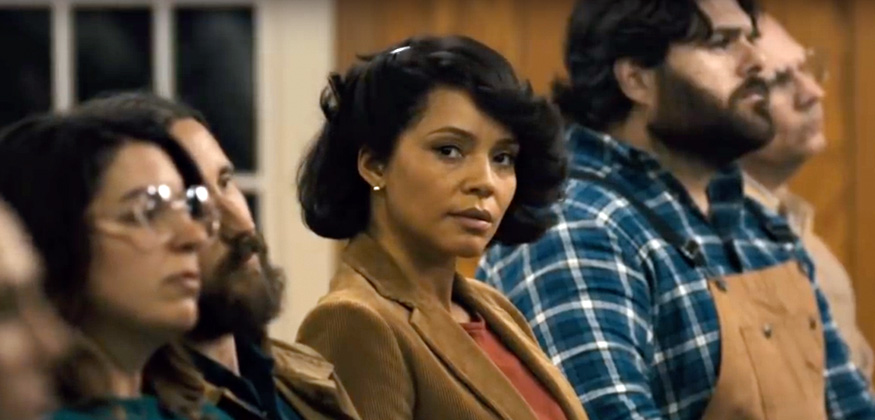 Stephen Dorff plays Arkansas State Investigator Roland West, while Carmen Ejogo (above) has been cast as Amelia Reardon, a schoolteacher who is connected to the missing children. The case will resonate with investigator Wayne Hays, who has children of his own and who will reflect on his own family. Expect a dark, atmospheric and frustrating investigation, beset by secrets and hidden agendas… There's a killer out there in them hills.
The show's creator, writer Nic Pizzolatto, will also make his directorial debut during the eight episodes, with Matthew McConaughey and Woody Harrelson, stars of the first series, included among the show's producers. There have even been rumours that McConaughey's character, Rust Cohle, could make a return in season 3. For a bleak and gritty read set on the Texan coastline, try Pizzolatto's excellent novel Galveston.
True Detective series 1 was among our favourite crime shows of 2014.