It's been a while since a book set in Detroit has featured on the site but Stephen Mack Jones is here to fix that with his new novel Deus X, which has a religious theme to it and maybe a touch of corruption as well. We've also got historical crime set in Los Angeles and Italy, courtesy of Sarah James and Simon Gaul, respectively. Plus a psychological thriller from Rachel Lynn and some down and dirty dealings in Florida with GW Allison.
Use our Amazon Associates or Bookshop.org Affiliates links to purchase and you'll help support our site. Thank you.
Deus X by Stephen Mack Jones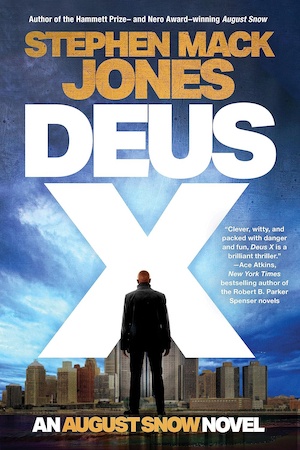 A terrible crime has been committed in the name of faith – but who is seeking justice, and who is trying to bury the truth and any of its witnesses? That's the conundrum facing Detroit ex-cop August Snow in Deus X by Stephen Mack Jones, out 7 November. Snow's senses go on full alert when Father Michael Grabowski, a Franciscan priest who has tended the spiritual needs of Detroit's Mexicantown for 40 years, retires suddenly. It's not long since another local priest committed suicide – there's something more to this than meets the eye. Then a mysterious priest and combat vet calling himself Francis Dominioni Petra arrives in Detroit at the behest of the Vatican and all hell breaks loose…
Order now on Amazon or Bookshop.org
Last Night at the Hollywood Canteen by Sarah James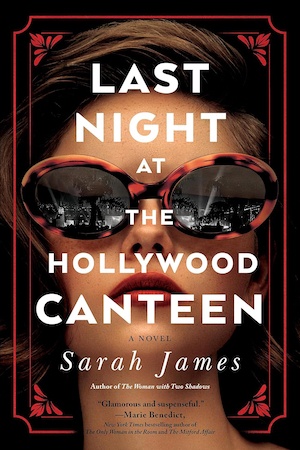 The Hollywood Canteen, a club for servicemen staffed exclusively by those in show business, is the place to be seen in Los Angeles, in this historical crime novel set in 1943. Murder mystery playwright Annie Laurence, new in town after a devastating breakup, definitely hopes to rub elbows with the right stars and perhaps get her movie made. But when despised film critic Fiona Farris is found dead in the Canteen kitchen, Annie can't resist getting involved in the investigation — and soon comes to the conclusion that solving a real life crime is much harder than merely writing about it. Last Night at the Hollywood Canteen by Sarah James is published on 7 November.
Order now on Amazon or Bookshop.org
The Rich by Rachel Lynch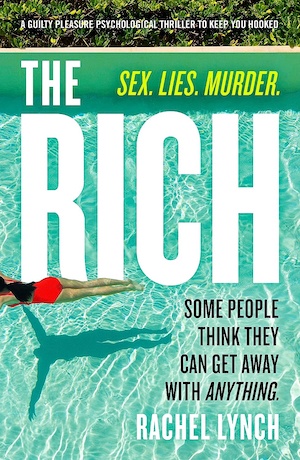 There's sex, lies and murder within the covers of Rachel Lynch's standalone psychological thriller The Rich, out on 9 November – and it's a heady combination. Psychologist Dr Alex knows all of her neighbourhood's little secrets – after all, she heard most of them from the mouths of the patients lying on her couch. Then a murderer strikes in their elite little enclave and Dr Alex is put on high alert. Could her clients hold the answers? In her line of work, she knows that anyone can be a killer if they're pushed hard enough.
Order now on Amazon or Bookshop.org
Into the Marrow by GW Allison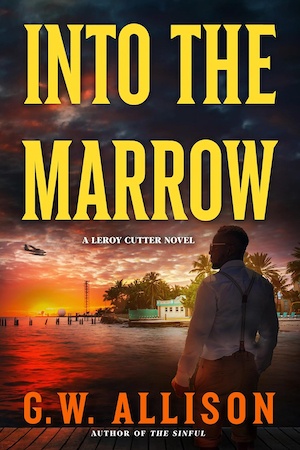 Private investigator Leroy Cutter is on holiday in the Florida Keys, captaining a tatty old sailing boat and trying to forget his troubles. He's also on the lookout for his friend Dan, who's been living in Key West. After a one-night stand, Leroy returns to his boat to finds police waiting for him – Dan is dead, and they think Leroy played a part in his demise. Now Leroy is prime suspect, and he must try clear his name and find the real killer, leading him into the dark side of Key West, where sunken treasure, seedy real estate deals and drugs collide. Into the Marrow by indie crime writer GW Allison is out on 7 November.
Order now on Amazon
White Suicide by Simon Gaul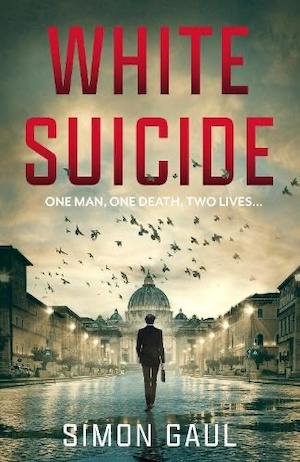 If stories of espionage, secrecy and revenge set against a backdrop of real-life intrigue float your boat, then take note of 9 November, when Simon Gaul's White Suicide hits the shelves. Spanning the period from 1944 to 1987, this book focuses on Aldo Moro, one of Italy's, and the Cold War's, visionary leaders, who served as Italian prime minister for two terms in the 1960s and 1970s – and was kidnapped and subsequently assassinated in 1978. In this fast-paced, gripping political thriller, Gaul stokes suspicion about who was really behind it all, and explores a previously neglected piece of Italian history.
Order now on Amazon or Bookshop.org
Nominate your top novels, author and show of 2023 in the Crime Fiction Lover Award 2023. Details here.