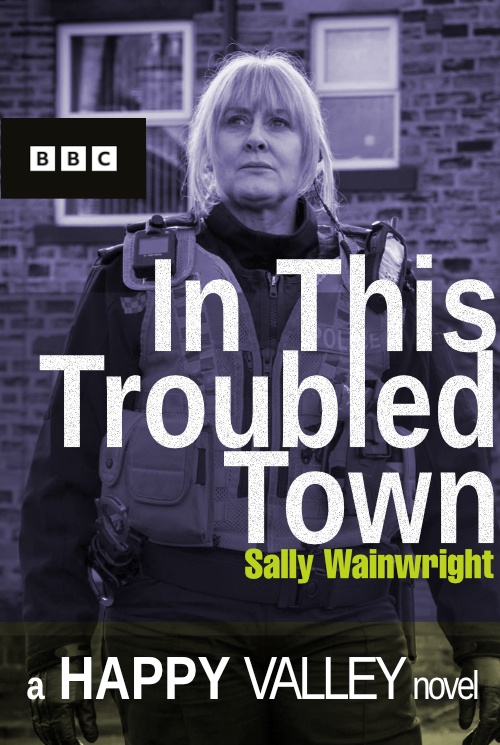 The British crime show Happy Valley wrapped up on Sunday night (5 Feb 2023) with over 7.5 million people tuning in – a hugely successful programme that is already being dubbed Britain's best police drama. Over its three seasons in 2014, 2016 and 2023, crime fiction lovers have watched Sgt Catherine Cawood (Sarah Lancashire) battle to keep her grandson Ryan (Rhys Connah) safe from his biological father Tommy Lee Royce (James Norton), a murderer and rapist.
Along with a frenzy of praise and adulation across social media, on television and in the papers, the ending stirred a little controversy too. Some viewers wanted the secondary storyline – that involving pill pushing pharmacist Faisal Bhatti (Amit Shah) and control freak teacher Rob Hepworth (Mark Stanley) – wrapped up more neatly. Justice seen to be done, so to speak.
Crime author Rev Richard Coles tweeted to that effect, and in response many said this wasn't necessary as Happy Valley is Catherine's story. We understand that point of view but if it were strictly true perhaps we'd have had six more seasons in between. Instead, we'd suggest that it's about Catherine, Ryan and Tommy; who they are, what they are and their relationships with one another. In previous series the secondary stories weren't so perfunctorily concluded.
The various opinions can easily coexist in the crime fiction universe, but we've come up with a novel solution that we think readers of our site will like.
How about… Happy Valley in print? We've even mocked up what it might look like on the bookshelf. Wouldn't it be grand if the show's creator Sally Wainwright penned a series of books about Catherine, Ryan, Tommy, Claire, Neil, Ann and all the rest? Faisal and Tom can be brought properly to book, and perhaps we could see more of Ann Gallagher's career, what drives her and how she deals with cases in CID? A novelisation would offer all sorts of storyline opportunities and we think readers would love to spend more time in Hebden Bridge and its environs with Catherine Cawood on the page. After all, The Killing translated very well to the printed page, there's Luther tie-in novel, and many more examples to boot.
How about it, BBC? Can you make it happen? Crime fiction lovers would love it if you did!
What do you think? Would you read a Happy Valley novel?
You can watch all three seasons of Happy Valley on the iPlayer if you are in the UK.