It might be a little early to start planning for Halloween but if you're looking for some horror x crime fiction then this week's lead book is for you. A Sliver of Darkness by British author CJ Tudor includes 11 short stories full of terror.
However, if novels are more your thing, we've got psychological thrillers, financial crime fiction and trip to lawless Helmand in the midst of the US invasion of Afghanistan.
Chills, action and thrills aplenty – but which book will you choose?
A Sliver of Darkness by CJ Tudor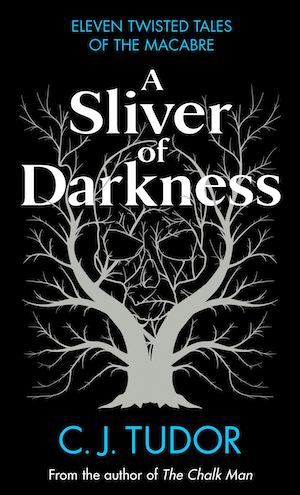 The author of the hit novel The Chalk Man returns with 11 crime and horror stories to send a chill down your spine. Each is macabre in its own way – survivors washed up on a desert island make a shocking discovery, a killer befriends a young girl at a motorway service station, there's a whole block of flats full of monstrous inhabitants and, well, what til you find out about the estate agent whose sale goes wrong… It's out 29 September. CJ Tudor also has a full novel coming in 2023. More on The Drift soon.
Order now on Amazon or Bookshop.org
The Family Game by Catherine Steadman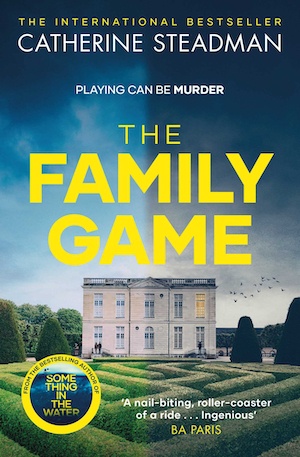 Harriet Reed is on the crest of a wave. She is a novelist on the brink of literary stardom and newly engaged to Edward Holbeck, heir to an extremely powerful American family. But she is brought abruptly down to earth when Edward's father, Robert, hands Harriet a tape of a book he's been working on. She expects a novel, but instead hears a confession to murder. Is this part of an elaborate plan to test her loyalty, or something far darker? The Family Game, Catherine Steadman's latest darkly deceptive psychological thriller, is out on 29 September.
Order now on Amazon or Bookshop.org
Wealth Management by Edward Zuckerman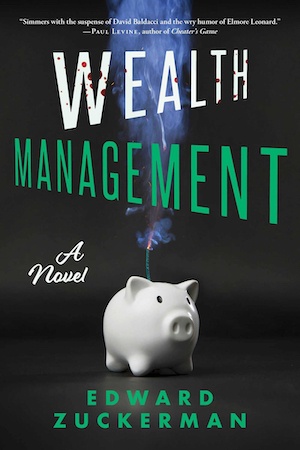 The world of high finance in Geneva takes centre stage in Edward Zuckerman's Wealth Management, which is published on 20 September. They were together at Harvard Business School, now Catherine and Majid are in Switzerland handling investments for clients with dubious pedigrees. They're delighted when their university friend Rafe shows up in Geneva, claiming to be the manager of a new hedge fund. But really Rafe is an undercover agent with the US Treasury's Office of Terrorism and Financial Intelligence and is secretly investigating his old friends.
Order now on Amazon
Scot Free by Greg Moriarty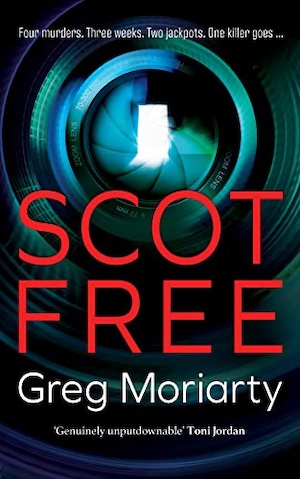 Reality TV hits a murderous new low in Scot Free by Australian author Greg Moriarty, out now. In a studio house are five convicted killers and a relative of each victim, thrust together under the watchful eye of unseen host Scot. To escape alive, each player must identify their match and eliminate them. Permanently. Among them is Jay, soon to be a dad and grieving the death of his sister, Harriet. Determined to avenge her murder, he leaps headfirst into the lives of his fellow contestants – but unbeknown to them, the show's producer Adolpha Martin isn't playing fair…
Order now on Amazon
You Can Stay by Elle Connel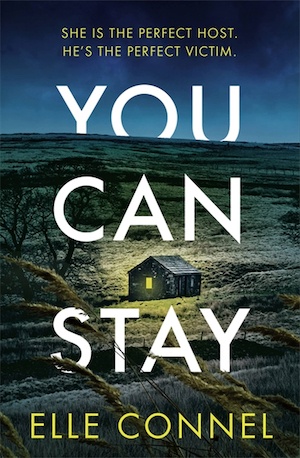 On Bodmin Moor in Cornwall a Special Forces training exercise is taking place. Among those out there in the freezing wilderness is Connor, who is offered a way out by the friendly Eilidh. Who wouldn't take up the offer of warmth, food and a comfy bed for the night in her charming farmhouse? But once he's there, Connor finds it nearly impossible to leave – because Eilidh has done this before, and in Connor she has found just what she's been looking for. Why should she let him go? You Can Stay by Elle Connel is out now.
Order now on Amazon or Bookshop.org
Death in Helmand by Alison Belsham and Nick Higgins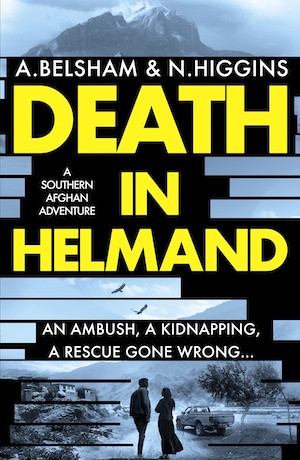 The year is 2004 and in Afghanistan's most lawless province gangsters and warlords are fighting a bloody battle for supremacy of the opium trade. Westerners are frowned upon, and soon aid agency Well Diggers comes under attack. With one man dead and another perhaps in the hands of kidnappers, head of security Ginger Jameson calls on old pal 'Mac' MacKenzie for help. But as all lines of enquiry turn to dust, is it a good idea to team up with investigative reporter Baz Khan? Death in Helmand is second in a series by brother and sister writing team Alison Belsham and Nick Higgins and is out now.
Order now on Amazon or Bookshop.org