Larry Beinhart. There's a name we haven't seen in a while. The American author behind the 1993 satirical novel American Hero – adapted for film as Wag the Dog – is back. He's a funny and incisive writer of crime and conspiracy fiction, and his novel The Deal Goes Down is our lead book this week.
British author Clare Mackintosh hasn't been away as long but returns with the start of a new series set in Wales, while Lawrence Osbourne tackles the new anti-democracy that is Chinese-ruled Hong Kong in his latest novel. Plus a new serial killer novella from Sarah Sheridan and a gritty new graphic novel featuring Hap and Leonard from Joe R Lansdale and Jussi Piironen.
Every week, a brand new mix with a powerful crime fiction spirit at its core.
The Deal Goes Down by Larry Beinhart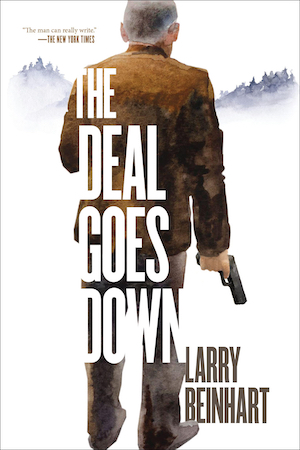 Edgar Award-winning writer Larry Beinhart returns with his legendary detective Tony Casella. Now retired and living a solitary life in the Catskills, Casella is feeling his age. His wife and son are dead, his daughter barely talks to him and his bank is in the process of foreclosing on his home. Then a chance encounter with a rich young woman on a train leads to a job with a small start-up whose mission is to save the richest of women from abusive marriages. The money is great, but the dangers are many. Has Casella still got what it takes? Find out when The Deal Goes Down on 9 August.
Order now on Amazon or Bookshop.org
The Last Party by Clare Mackintosh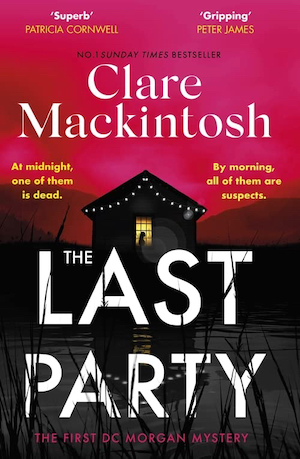 Queen of the twisty (and twisted) mystery, Clare Mackintosh is back with a new series, set in Wales and featuring DC Ffion Morgan. It's New Year's Eve, and Rhys Lloyd has a full house at his luxury lakeside holiday homes, locals clinking glasses with their wealthy visitors as the clock strikes 12. But as the year turns, Rhys will be floating dead in the freezing waters of the lake. DC Morgan is soon at the scene, her local knowledge an invaluable asset as the investigation progresses. But to get to the truth, any number of secrets must be exposed – including Morgan's own. The Last Party is out on 4 August.
Order now on Amazon or Bookshop.org
On Java Road by Lawrence Osborne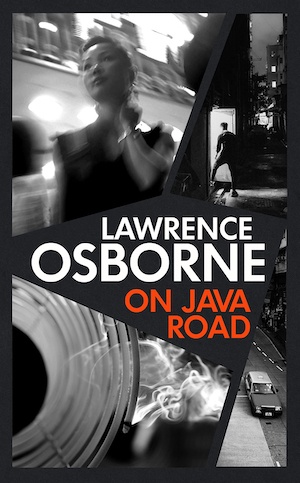 Hong Kong is the setting for Lawrence Osborne's latest release, and it's where we find washed-up ex-pat hack Adrian Gyle chasing down the story of a missing protestor, against the backdrop of pro-democracy demonstrations. He has lived in Hong Kong for 20 years but now Gyle is an unwelcome foreigner in a hostile land. When Rebecca, a leading light in the democracy movement and the secret amour of Adrian's old friend Jimmy Tang, disappears, he steps into the fray to discover her fate. A thriller with literary leanings, On Java Road is out on 4 August.
Order now on Amazon or Bookshop.org
The Temptress by Sarah Sheridan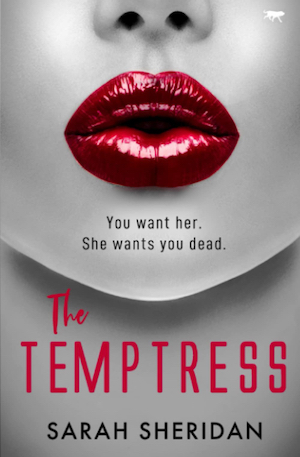 The bestselling author of The Girl in Bed Three, Sarah Sheridan is back with The Temptress, a novella that's out now. Meet Zoe, a journalist who loves cats and is also London's most successful active serial killer. It's not something Zoe ever saw in her future, but men tend get on her nerves, just like her abusive father did. And when Zoe is angry, anything can happen. Now in her late 30s, she's ready to retire from a life of crime and settle down with her new love – but the arrival of Zoe's estranged mother is about to set the cat among the pigeons…
Order now on Amazon
Mucho Mojo by Joe R Lansdale and Jussi Piironen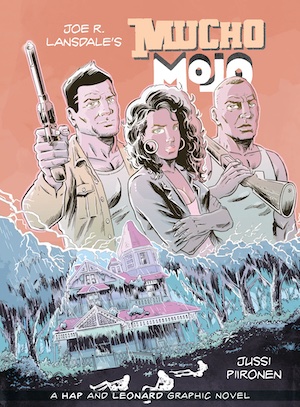 The mind of Joe R Lansdale and the pencils of Jussi Piironen have combined for another instalment in the Hap and Leonard series of graphic novels, this time adapting the second novel in the original series, Mucho Mojo, to comic panel format. Leonard is nursing the injuries he sustained in the duo's last wild undertaking when he hears that his beloved Uncle Chester has died. He and Hap are cleaning Chester's dilapidated house, where they find a small skeleton buried in a trunk beneath the rotting floorboards. Surely Uncle Chester wasn't a killer? As the pair set about clearing his name, the only things standing in their way are a houseful of felons, a vicious killer and possibly themselves. Mucho Mojo is out on 1 August.
Purchase here