Ken Follett is a name often associated with historical fiction but the Welsh author's first major success was the wartime espionage thriller, Eye of the Needle, in 1978. It's a tightly told psychological tale of deception on an isolated island. His return sees him move from World War II to III.
That's the first piece of exciting news in this week's column, which is added to with some electric German crime fiction from Sebastian Fitzek, a new historical crime novel set in India from Abir Mukherjee, a police thriller from Marrisse Whittaker and a delectable piece of new domestic noir by Keri Beevis. Once again the breadth of the genre and ingenuity of its authors is on show. There's never been a better time to be a crime fiction lover…
Never by Ken Follett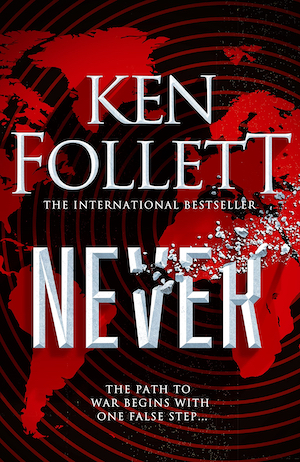 It's been over a decade since we last had a new contemporary thriller from Ken Follett – now there's only a few days left to wait, because Never is out on 9 November. Set in the near future, Never imagines the unthinkable – the imminent threat of World War III. A US army drone has been stolen; in the Sahara, an oasis is shrinking; elsewhere, a deadly stash of chemicals has been secreted. Each one is a major world threat, but together? It doesn't bear thinking about, and when the powers that be won't play nice and work together, the results could be catastrophic. Three people must work tirelessly and with the utmost skill to stop the ultimate crime from taking place in this international thriller… but can they succeed? The world depends on it.
Pre-order now on Amazon
The Shadows of Men by Abir Mukherjee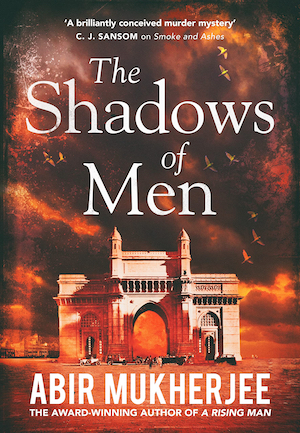 We can remember back to when Abir Mukherjee won a writing competition to get his Sam Wyndham series off the ground. Now it reaches book five – what a fantastic accomplishment – and Indian society is being rent asunder. Emotions are already running high in Calcutta, 1923, but the murder of a Hindu theologian in his home pushes the city to the very brink. Can officers of the Imperial Police Force, Captain Sam Wyndham and Sergeant Surendranath Banerjee track down those responsible in time to stop a bloodbath? For the first time you'll hear sections of the narrative told by Banerjee, alongside Wyndham, opening up a whole different perspective. Crime Writers' Association Dagger Award-winner Abir Mukherjee's The Shadows of Men is out on 11 November.
Pre-order now on Bookshop.org
Amok by Sebastian Fitzek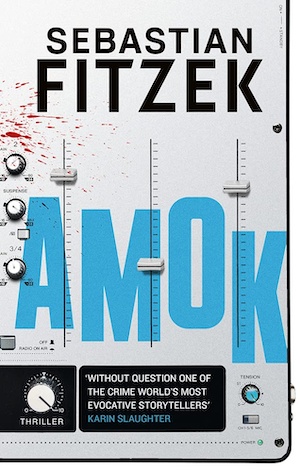 He's known as Germany's king of the thriller, and now Sebastian Fitzek's Amok is coming out in English, translated by Jamie Lee Searle – so put a ring around 11 November. We're in Berlin, where a psychopath has taken over a radio station and is holding everyone inside hostage. The six people are all acting as prizes in a deadly game. Every hour a phone will ring somewhere in the city – answer it and get the question correct and all is well. If not, a hostage dies. Police psychologist Ira Samin is rushed to the scene, where she is forced to negotiate live on air. The kidnapper demands to see his fiancée… but unbeknown to him, she is dead. As the phones keep ringing around Berlin, Ira is faced with the negotiation of her life.
Pre-order now on Amazon
The Devil's Line by Marrisse Whittaker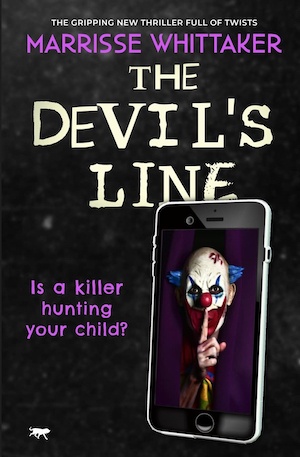 DSI Billie Wilde has returned to work after a case that took her to the very edge. She's adamant that she can cope. After a teenage girl is killed, her body discovered on train tracks, Wilde turns all her attention to finding out who is responsible and why. As she and her team uncover links between the girl's murder and a county lines gang – traffickers notorious for exploiting the vulnerable – the case takes a sinister turn. Because someone is using children to peddle drugs and that someone is closer to home than Wilde could ever have imagined… The Devil's Line by Marrisse Whittaker is out now.
Pre-order now on Amazon
The People Next Door by Keri Beevis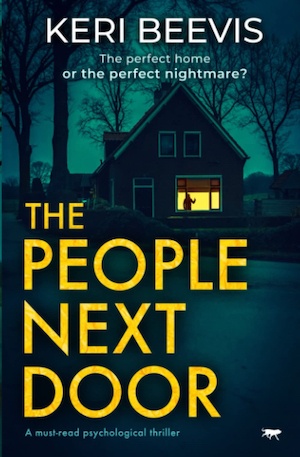 Ellie and Ash move into a beautiful old house in rural Norfolk and set about making a new life for themselves. Their neighbours seem nice. Benjamin is shy but really sweet, while his sister Virginia is a bit elusive. The perfect picture skews a bit when Ellie finds out the history of their new home. The place has a dark past – and it seems Ash knew all about it. Is her best friend to be trusted? Are the new neighbours all that they really seem? And why is her new puppy so obsessed with the cellar? Most worrying of all, what happened to the former occupants of the house? Then Ash goes away and all manner of strange things begin to happen… The People Next Door by Keri Beevis is out on 16 November.
Pre-order now on Amazon
Have you nominated your favourite crime novels, author and TV show of 2021? If not please get your nominations in before noon on 10 November.