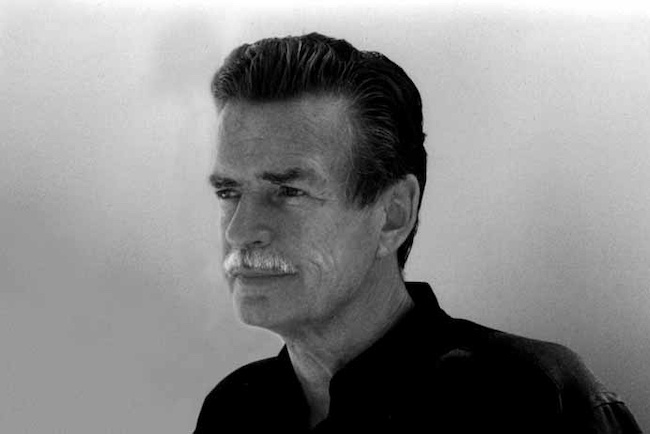 Ian Rankin is among the elite of contemporary crime writers, his character John Rebus one of the most loved and enduring in detective fiction. Good as he is, there must have been a little tremor in his hand and possibly a frisson of excitement as he began working on William McIlvanney's unfinished Laidlaw novel, The Dark Remains. After all, Laidlaw is the progenitor of generations of Scottish detectives, including Rebus, so it may not be easy to do justice to the man who inspired your own writing and is now widely regarded as the godfather of Scottish crime fiction. Val McDermid, for instance, says McIlvanney unleashed the Scottish writer to write the Scottish crime novel, and contemporary Scottish crime novelists readily acknowledge their debt to the man. Even the Bloody Scotland international crime writing festival's best Scottish crime book of the year is named in McIlvanney's honour.
Defining Tartan noir
McIlvanney was already a highly respected, prize winning, literary author when he turned to crime writing with Laidlaw in 1977. The 220-page novel was the first in a trilogy, the story set a few years earlier. The books centre on a working class policeman rapidly approaching middle age, aware of his own mortality. It's also about his city – Glasgow – and the fractures in its social framework, from the rundown docks to the swanky, high-end mansions. McIlvanney shares a rich repertoire of philosophical musings, stylish and elegant prose, subtle wit and sharp observations on the characters and the mood of his locations. His key themes of working class angst, masculinity, misogyny and a decaying environment are pitch perfect for the darker crime novel. In that sense, McIlvanney was a true noir-ist and an old school socialist. He has a profound understanding of the pernicious nature of machismo and a compassion for humanity on both sides of the tracks. He was as influential as Ted Lewis in shaping the character of the social crime novel, edgy and realistic, and responsible for giving it that Scottish flavour. Unusually for crime fiction, his prose is at times genuinely poetic and that is a rare combination.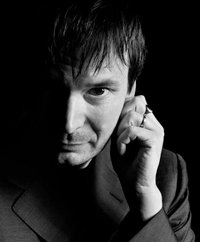 When asked about the influence of the French Revolution, the first premier of the People's Republic of China, Zhou Enlai, answered that it was too early to tell. The same may be true of William McIlvanney's writing. No Scots crime writer picks up a pen without channelling something of great man's spirit – be it his Scottishness, his prose style, his social conscience or his intense psychological exploration of the individual. McIlvanney died in 2015 at the age of 79. Although lauded and prize laden, his novels had fallen off the radar by the 1990s. Pleasingly, in the last couple of years of his life he was feted as the godfather of Tartan noir and was able to bask a little in that glory. His influence will continue to reach forward, inspiring new bloods. That McIlvanney is being re-read and his role truly recognised is good news, particularly now as Ian Rankin publishes The Dark Remains, his authorised completion of the unfinished fourth Laidlaw novel, the prequel.
Shedding light on The Dark Remains
Will The Dark Remains live up to expectations? Will readers of the original books get the connection? Will it introduce a new generation to the brilliance of McIlvanney? Ian Rankin has always been interested in exploring the darkness within us, just as McIlvanney did. The first time he met McIlvanney, when he was a budding writer, Rankin said he wanted to write an Edinburgh Laidlaw and McIlvanney wished him well. Then many years later, when Rankin was Britain's most successful crime writer, the two met again. McIlvanney wrote in a Rebus novel 'the Edinburgh Laidlaw done good'.
The Dark Remains takes place a short time before the first of the Laidlaw trilogy. It's 1972, so Laidlaw, a man in his late 30s, is just a Detective Constable. He's a cynic, an outsider, more at home on the streets and around the criminal element than in the station with other cops. Laidlaw couldn't care less about procedure and teamwork but he's very good at his job. Square jawed, well built and a mass of contradictions, he specialises in getting people's backs up. He's settling into a new unit but his reputation precedes him, so the new boss details detective sergeant Bob Lilley to keep an eye on him. The whole thing hangs on getting Jack Laidlaw right, recreating him in McIlvanney's mould, ensuring this character can seamlessly move forward into the trilogy while giving him the appeal for a new modern audience. That Rankin achieves with aplomb.
Now it's a quartet that completes a picture of 1970s Glasgow – the world of Friday night fights, tough love, jobs that break your back, bigotry, poverty, the plethora of emotions filtered through anger, marital tension, gangland turf wars and the cold poison of decay and corruption. Yet the novels are deeply understanding of human frailty and the mess people get themselves into. Ultimately they are an assault on the senses and an arrow to the heart. Some of the grimmest, most beautiful, writing in crime fiction. A must read. And when you do, you will instantly realise why Chris Brookmyre, Denise Mina, Mark Billingham, Gordon Ferris, Peter May et al pay homage. Some of Laidlaw's traits may sound a little familiar, – if so, that's because he's been much imitated, never bettered. William was the younger brother of one of the best sports writers of the 20th century, Hugh McIlvanney, and his son Liam is a fine novelist in his own right. Clearly, talent is in the McIlvanney blood.
Laidlaw (1977)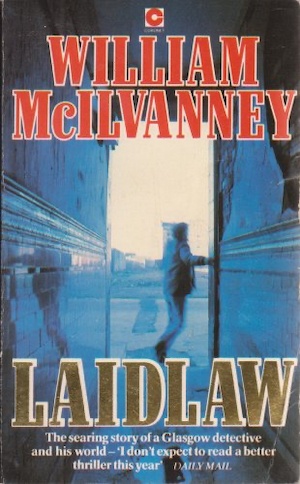 Here we are introduced to Detective Inspector Laidlaw, a man burdened with demons and a failing marriage. Ironically, he has a disdain for the law, a soft spot for the criminal and an introspection that haunts his every move. The body of a young girl, Jennifer Lawson, turns up in Kelvingrove Park in the centre of the city. It's a brutal crime and the hunt is on for a vicious rapist and murderer. To complicate matters, her gangland father has every intention of getting to the killer before the police – but only Laidlaw's unique understanding of the underbelly of the city can plumb the depths of this crime.
Buy now on Amazon
The Papers of Tony Veitch (1983)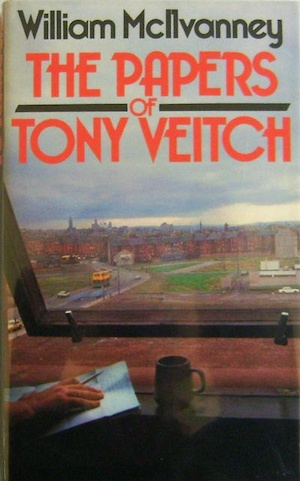 A man on a mission turns up at Glasgow central station. This should be an easy job, in and out, then back south. He was due to meet Paddy Collins on arrival but Paddy is a no-show so the man goes looking. Turns out Paddy is in hospital, the victim of a stabbing, so it's a change of plans. Eck Adamson, alcoholic, homeless and dying in hospital might have shuffled off unnoticed except for the attentions of Laidlaw. Eck's last words are cryptic but they offer a clue to a gangland killing and Laidlaw will go all the way for answers. The second novel in the series is hard, fast and philosophical, with Laidlaw finding the connections.
Buy now on Amazon
Strange Loyalties (1991)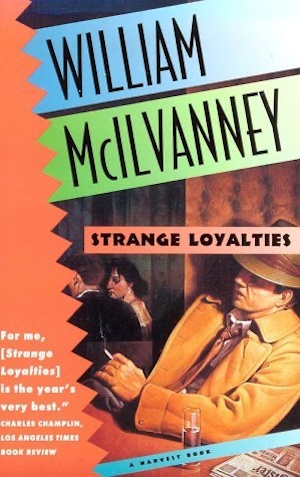 Matters get very personal for Laidlaw as his brother is killed, the victim of a hit and run. The opening scene of Laidlaw recovering from a hangover got anaesthetising the pain of his loss – he loved his brother – is genuinely poignant and realistic. The journey to find out about his brother takes Laidlaw back into his own murky and dysfunctional past. Plunging into Glasgow's underworld yet again along with his personal well of misery, this is an emotional ride for Laidlaw and for the reader. A study in grief. The denouement is startling and tragically poetic.
Buy now on Amazon
The Dark Remains, with Ian Rankin (2021)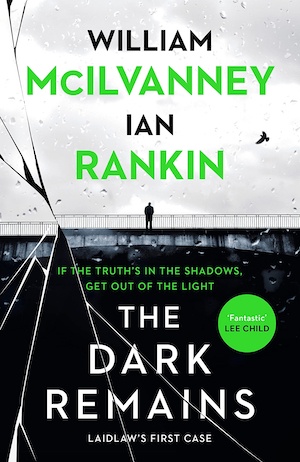 A sleazy lawyer has gone missing, a man mixed up in every racket in the city. Bobby Carter was in the pocket of gangland boss Cam Colvin. His demise is troubling, either the vacuum it creates or revenge it inspires are likely to lead to a war between Glasgow's street gangs. Matters get worse when Carter's body turns up outside a bar on rival gangster John Rhodes turf. Lilley and Laidlaw check out why Carter was caught on enemy territory. Factor in another rival gang boss, Matt Mason, and an inspector with his own agenda who hates Laidlaw, and the powder keg is set to go off. DS Lilley is supposed to be wrangling Laidlaw… fat chance of that. Only Laidlaw's unique perspective can avert a war.
Buy now on Amazon