Part Welsh, part Canadian, Cathy Ace has made her name synonymous with modern cosy crime fiction – winning awards and adding to her series year in, year out. Her latest is soon to arrive and The Corpse with the Iron Will is first up in this week's new books report.
But what if you don't like cosy crime fiction? Well, in that case scroll down because just as yin completes yang we finish our report with the latest by Will Carver. If you're not familiar with his innovative work, it's safe to say that this is about as far from cosy crime fiction as you can get.
In between, books that will take you from the Outback to the Hamptons with a stop on London's Brick Lane. Spicy.
The Corpse with the Iron Will by Cathy Ace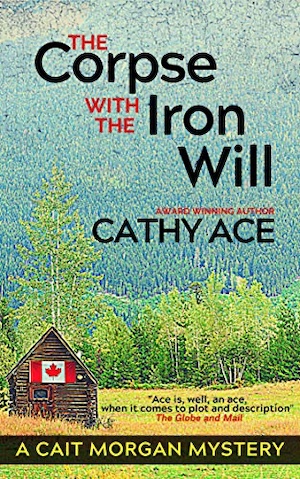 Like the author herself, Cait Morgan is a Welsh-Canadian and she appears in her tenth mystery from 3 June. Cait is enjoying some down time at home in the Rocky Mountains of British Columbia when her neighbour dies suddenly. Cait is named in Gordy Krantz's unusual will, more puzzling is a theft and some strange goings-on in the small community where Cait lives with husband Bud Anderson. Soon she suspects someone wanted her neighbour dead and that the killer could have another member of the community in their sights. Read our review of The Corpse with the Silver Tongue, first in the series.
Pre-order now on Amazon
Consolation by Garry Disher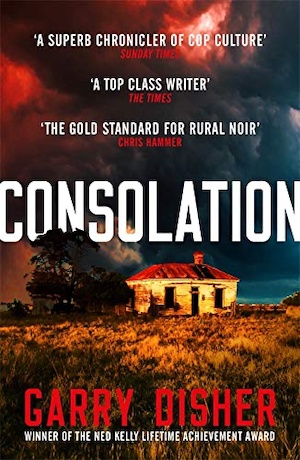 In his one-cop cop shop in the Australian outback, Constable Paul 'Hirsch' Hirschhausen is battling a mini crimewave. It's the depths of winter in Tiverton and you'd think the residents would be keeping indoors out of the cold, but Hirsch has got someone stealing women's underwear. There's also the matter of a child found abandoned in a freezing caravan. Whoever said local policing was an easy life has never tackled Hirsch's beat – and when a man goes on the rampage at the local primary school, things get really hairy. Garry Disher's Consolation is out on 3 June. Read our review of Bitter Wash Road, the first in the series, here.
Pre-order now on Amazon
Black Reed Bay by Rod Reynolds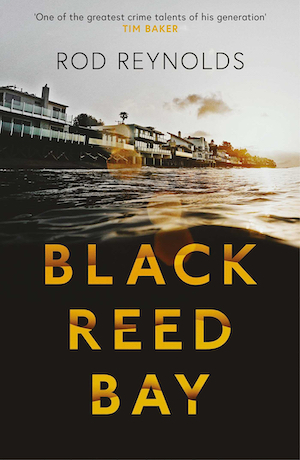 The peace of an exclusive oceanfront community is shattered when a young woman goes missing. Before Tina Grace disappeared she made a panicked 911 call to the local police, terrified and fearing for her life. Now where is she? As lead detective on the case, Casey Wray is determined to find out – but the Hampstead County PD investigation is hampered by the sheer number of suspects, inconsistent witnesses and interference from the top brass. Then the first body appears and everything changes… Black Reed Bay by Rod Reynolds is out for Kindle on 28 May.
Pre-order now on Amazon
The Waiter by Ajay Chowdhury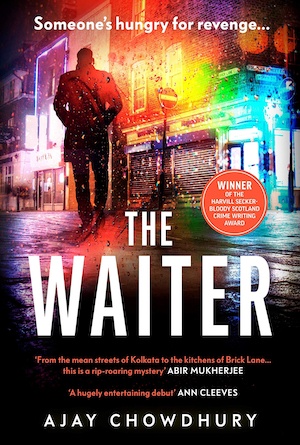 Tech entrepreneur and theatre director Ajay Chowdhury turns his attention to crime fiction with The Waiter, his debut novel out on 27 May. Kamil Rahman was climbing the ranks of the Kolkata police force until his handling of a high profile case involving the murder of a big-name Bollywood star brought about his downfall. Now he's working as a waiter in an Indian restaurant in Brick Lane, London, relying on the kindness of friends to keep his head above water. Then another high-profile murder sets his detective nerves a tingling and once more Kamil is at the heart of a case – and in a whole lot of trouble.
Pre-order now on Amazon
The Beresford by Will Carver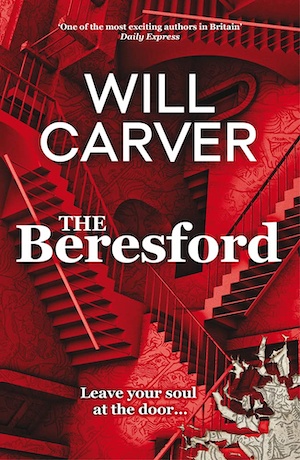 Will Carver writes the kind of crime fiction that knots up your stomach and makes your skin crawl, as we saw with Hinton Hollow Death Trip. It's the very antithesis of cosy crime fiction. His latest standalone continues in that vein with The Beresford, out now for Kindle and coming soon in print. The Beresford is an old apartment building just outside the city where everything stays the same. Each resident has their own mundane routine. However, when the doorbell rings and someone new arrives, things get mighty strange and mighty nasty too. That person will be murdered. Their body disposed of. And then everyone can continue their routine until the next time a visitor comes calling.
Buy now on Amazon